This week, I focused on writing an obituary for my father, Erkki Bjorn Wilhelm Aspelin, who passed away on April 10, 2023 at the age of 81. It's hard to summarize your dad's life in an obituary, but here's what I came up with.
---
Erkki Bjorn Wilhelm Aspelin Obituary
When Erkki Aspelin was born in Oulu, Finland on June 27, 1941, it's a safe bet that he arrived in this world five minutes early. He was always on time for everything, which he defined as a few minutes early. The only times he considered himself "late" were after finishing cross country skiing, hiking, or trail running, because he always thought he should've finished with a faster time. Erkki always set high standards for himself throughout his life.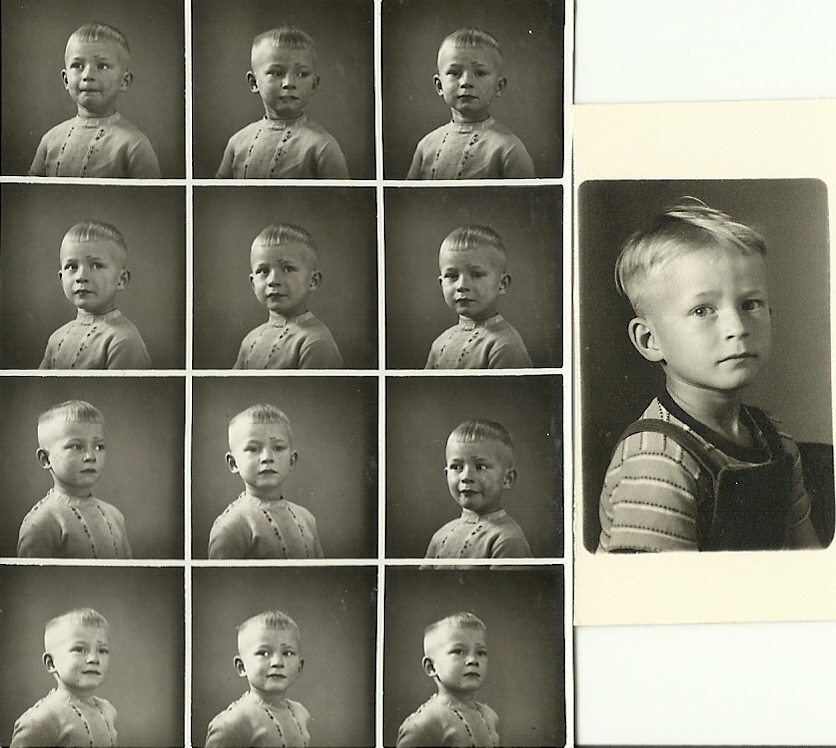 Erkki's parents (Kirsti Inkiri Tiura and Odert Wilhelm Aspelin) left Finland in 1946, making their way from Ellis Island to San Francisco, California, where Erkki grew up with his three brothers Kai, Lasse, and John. Erkki's work ethic kicked in at a young age. He delivered newspapers on the steep streets of San Francisco at the age of 12 and later scooped ice cream at Hoo's Ice Cream Parlor. As a reward for his efforts, he was able to save enough money to buy a "raked Chevy hardtop", as it states in one of his yearbooks. He always loved cars.
Since the family didn't have money for college, he decided to apply to several military academies and accepted an invitation to attend the Air Force Academy in Colorado Springs starting in the summer of 1959. Not exactly a laid-back teenager, he introduced himself to roommates as "Erkki Bjorn Wilhelm Aspelin". He was described by classmates as a serious student who excelled in athletics, captaining the 1963 ski team as a cross-country skier, playing varsity soccer for four years, and participating in freshman track and wrestling. He also loved hiking and the outdoors, which led to him becoming a survival instructor during his time at the Air Force Academy. He always spoke fondly about his time at the Air Force Academy, and he was very happy to know that he would be laid to rest there.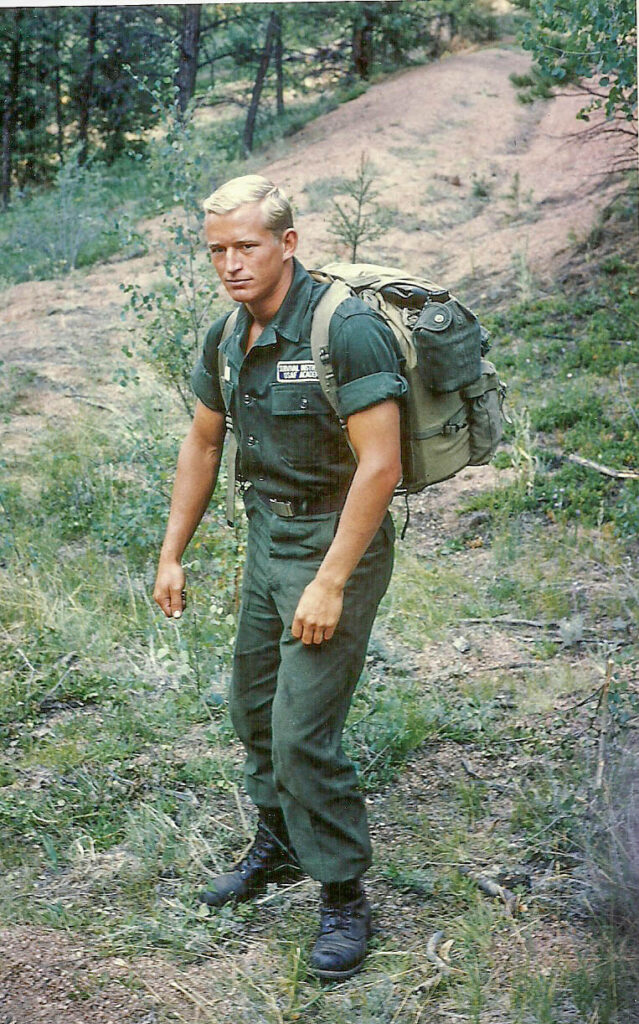 After graduating from the Air Force Academy in 1963 (AFA's first 4-year graduating class) with a degree in aeronautical engineering, Erkki was deployed to the Vietnam War as a fighter pilot, flying the F-4 Phantom II. He completed 125 missions in Vietnam and Laos and received an Air Medal and a Distinguished Flying Cross for flying a plane back to base after being hit with a surface-to-air missile. After the war, Erkki was deployed to Europe from 1966 – 1969, where he flew the same F-4 Phantom II planes, this time loaded with H-bombs during the Cold War. He would joke that, if called into action, the plan was to deliver the H-bomb and head for Lapland to wait out the war.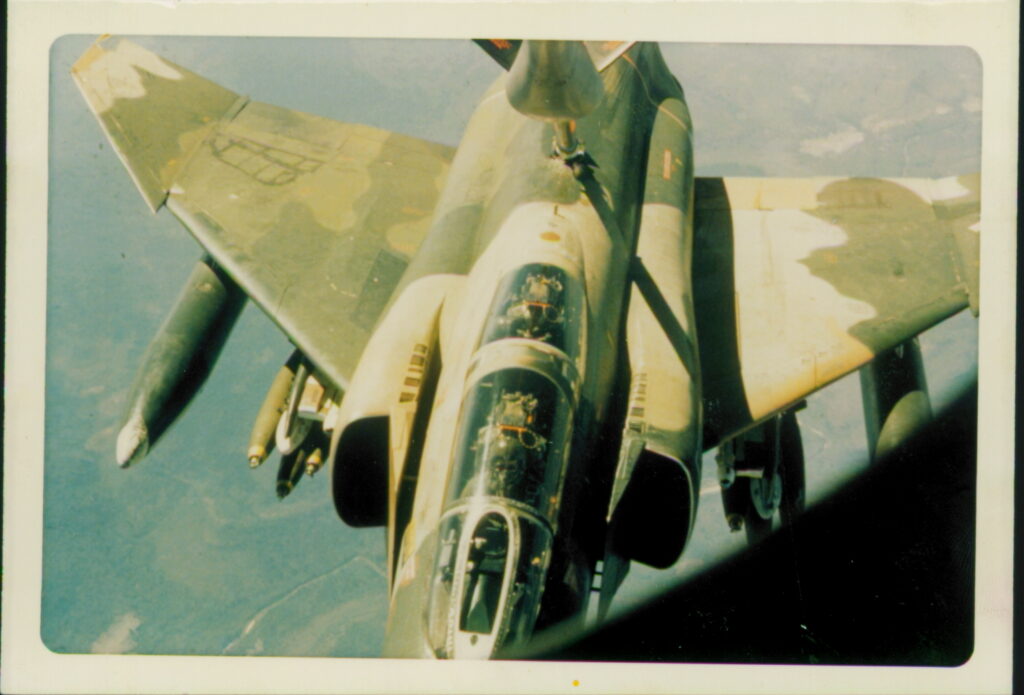 While on leave in Tucson, Arizona, Erkki met Mary Patricia Keough. A short time later, they were married and living together outside of the Bentwaters Air Force Base in Aldeburgh, England. While in England, they had two kids, Erik and Mark, before deciding to leave the military and move back to the United States to take an engineering position with General Electric. While working for General Electric, he also completed a master's degree in public administration from the University of Oklahoma.
With his strong work ethic, attention to detail, and commitment to excellence, Erkki thrived in the corporate world. He quickly climbed the ranks within General Electric in Pennsylvania and California before accepting an opportunity with Briggs & Stratton Corporation in Wisconsin, eventually becoming Vice President of Quality.
To say Erkki had a strong work ethic is putting it mildly. He loved working and putting in the long hours needed to make significant improvements within the company. His work ethic was only matched by his commitment to high ethical standards. As kids, this was something that he modeled for us regularly. If we're going to take the time to do something, then do it right. There was no half-assing anything. It didn't matter if anyone was watching. Whether it was landscaping, building one of his countless rock retaining walls, weeding, sweeping, or cleaning the house, it was done with excellence. A little OCD helped too! He was a great role model to have as a kid growing up, even though the idea of weeding and cleaning with excellence was not something we eagerly embraced at the time.
Small talk was never Erkki's specialty. He was more interested in topics that had substance. As a result, we had to bring our A-game for dinner table conversations. He was not one to smile and nod, accepting whatever you said to be true. Lame arguments or half-baked ideas didn't stand a chance. He would quickly call you on it. Friends who came over for dinner sometimes felt shell-shocked afterwards. One friend commented, "he's the most intense man I've ever met!" and another stated that having dinner with us was like going to a job interview. But that experience served us well as kids. Even today, I still find job interviews to be fun, thanks in part to that experience growing up.
If you were looking for a shoulder to cry on, Erkki wasn't your guy. Complaining never got us very far. He would often respond with one word: "Choices". This seemed to be short for, "your choices got you here, so make good choices now to change your situation in the future." But if you were interested in brainstorming solutions to get out of your mess, then Erkki was your guy. He was a great resource, always eager to help and offer advice. He was one of the most reliable and generous people you could ever hope to meet.
Outside of work, he loved to hike, play racquetball, cross-country ski, and read history and historical fiction books. As the kids got older (in their teens), he would take the family on many "death marches" as Pat and the kids would call it. As the hours and miles passed, and the complaining inevitably began, he would always half-jokingly appease us by saying that the end was "just around the corner". It never was.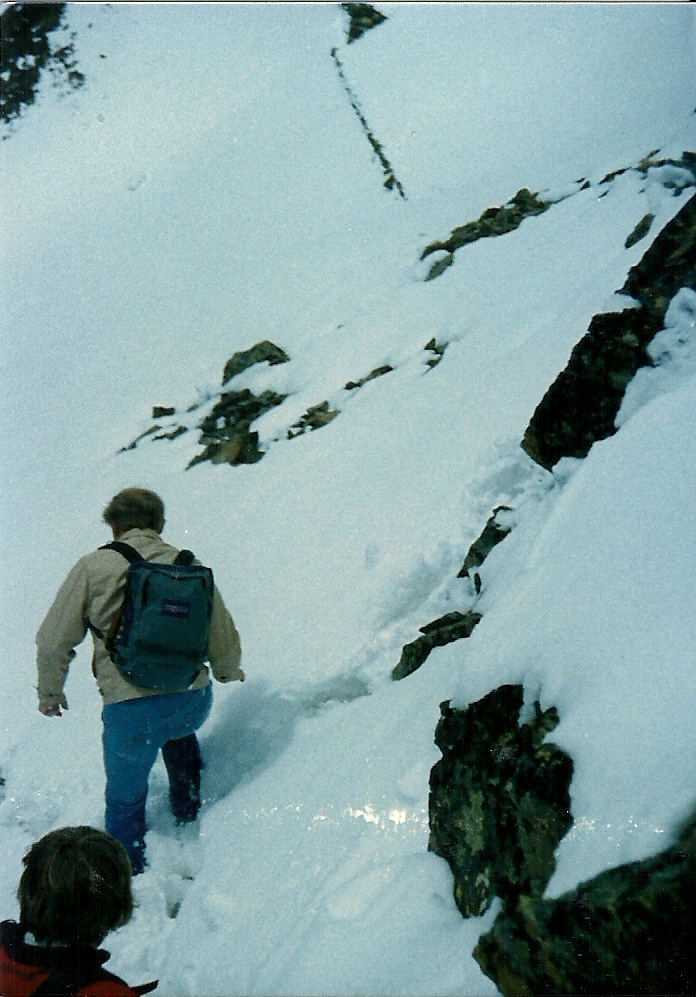 In his 40s, 50's and 60s, Erkki enjoyed testing his physical endurance. This manifested itself in the form of entering events such as the 100-kilometer Birkebeiner cross-country ski race and many trail running races such as the Pikes Peak Marathon, Imogene Pass Run in Telluride, and the Bataan Death March at the White Sands Missile Range in New Mexico. He particularly enjoyed the Bataan Death March Marathon, completing that race over 10 times in his late 50s and 60s, often with his kids along for the "fun". He also enjoyed climbing many of the 14ers in Colorado (mountains over 14,000 feet in elevation) with his sons, as well as summiting Mount Kilimanjaro, the highest mountain in Africa (19,341 feet), at the age of 68.
Outside of physical pursuits, Erkki loved to travel, and he enjoyed listening to music. On special occasions with family, one of his favorite things to do was listen to heavy duty classical and world music at high volumes, usually with a glass of cognac or single malt. Music such as Beethoven's Ode to Joy, Mozart's Requiem, Red Army Chorus, and Finlandia were some of his favorites. Each day I visited him in hospice, the last thing I did before I left was put my phone next to his ear and play an excerpt from Finlandia known as the Finlandia Hymn. That's the last song he ever heard, which is just the way he would've wanted it.
After a life well-lived and a job well-done, Erkki passed away on April 10, 2023, at the age of 81. He leaves behind his wife, Pat, two sons, Erik and Mark, three grandchildren, Klara, Neil, and Erik, three brothers, Kai, Lasse, and John, and a hellion of a dog named Haggis that will outlive us all.
I'd say, "Rest in Peace", but he was never much for resting. That bored him. Instead, he's more likely to be negotiating with God on the details of a continuous improvement program to make the afterlife an even better place for all of us when we arrive. On his time off, he'll be hitting the local trails, and smiling on the downhill portion as he breaks into a run. The downhill run was always his favorite part of any hike. For Erkki, there was nothing better than running down a trail, with the kids and grandkids following close behind, as we weave down the rocky and rooted path.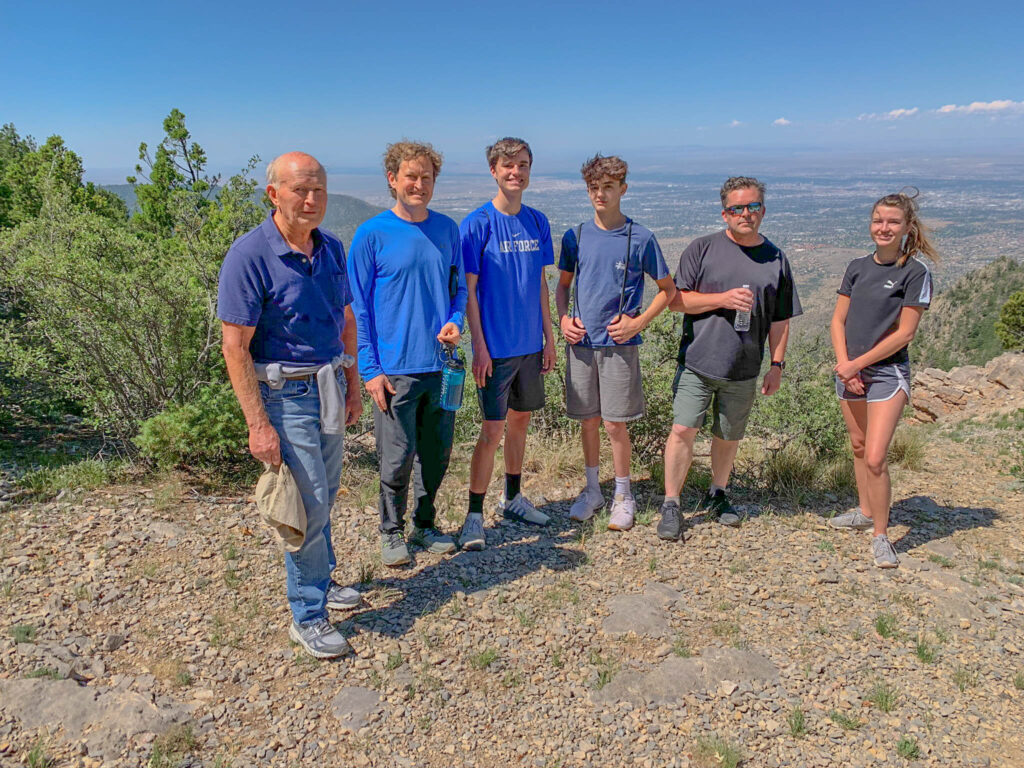 In a very real sense, Erkki is still with us, urging us to have high ethical standards, make good choices, do things with excellence, enjoy time in nature, keep fit, challenge ourselves mentally and physically, and to smile as we let loose and run down the trail ahead of us. I know he'll meet us there.
Kippis!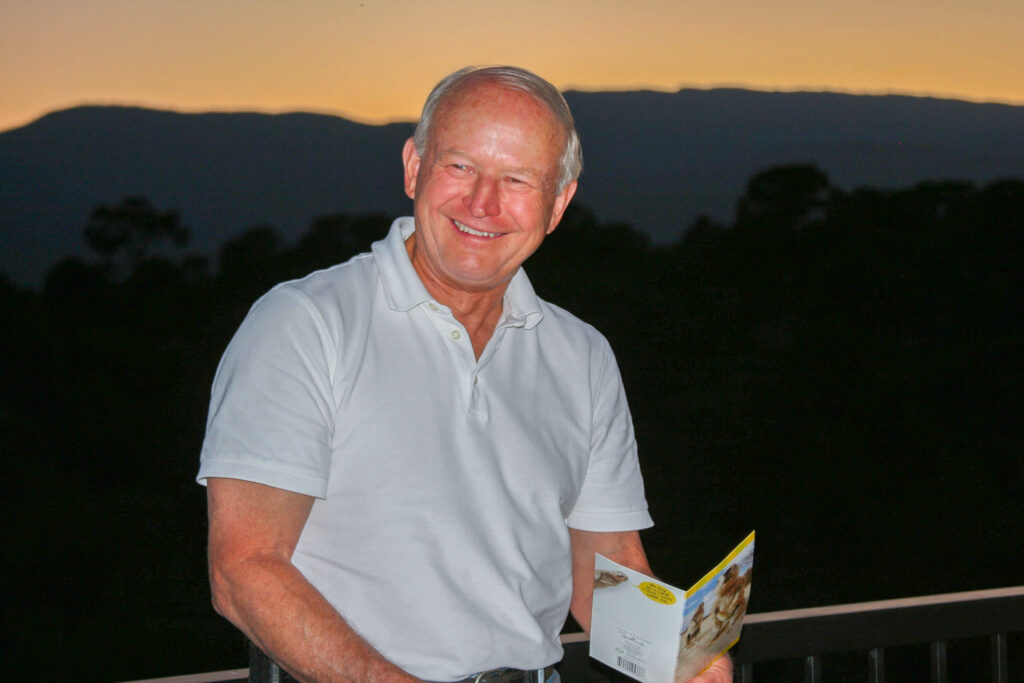 ---
Mark Aspelin, The New Mexico Travel Guy (www.newmexicotravelguy.com), is a travel writer and author of two books who has enjoyed a wide variety of adventures in his travels to over 100 countries and all 50 U.S. States. His current project involves visiting EVERY town in his home state of New Mexico (there's over 500 towns) and writing a story about each one.