The experience most people have when visiting Carrizozo, New Mexico is slowing down to stop at a four-way stop sign at the intersections of Highway 54 and Highway 380, possibly filling up their gas tank at the gas station, and continuing on to their final destination. Carrizozo is generally considered to be a pit stop, not a destination.
A local resident described Carrizozo's location as "about 2 hours" from any of the surrounding cities. How far is Albuquerque from Carrizozo? About two hours (2 hours 11 minutes). How far is Santa Fe? About two hours (2 hours 35 minutes). How far is Las Cruces? About two hours (2 hours 2 minutes). How far is El Paso, Texas? About two hours (2 hours 15 minutes). You get the idea. He said it makes his job easy when people ask him those types of questions. It's about two hours away.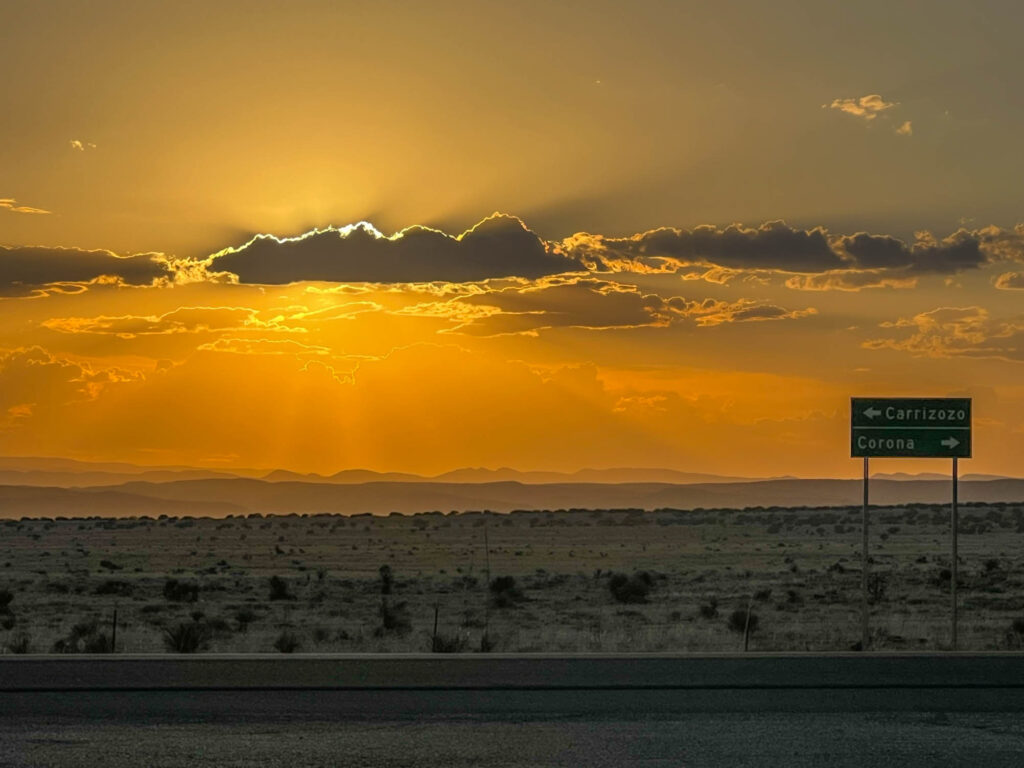 But there are some interesting things to do in and around Carrizozo that warrant an extended stop or even an overnight stay. For starters, you can visit the Valley of Fires Recreation Area for camping or an easy hike to stretch your legs. Another option is to walk around town to look for painted burros (read on to learn more about that) or visit the Tularosa Basin Gallery of Photography. Finally, you may also be interested in visiting the nearby ghost town of White Oaks (population of 14 people), home of the "No Scum Allowed Saloon", considered to be one of the top "cowboy bars" in the United States.
And that's precisely what I did from August 18 – 19, 2023. My main goal was to check out an annual event known as White Oaks Miner's Day, but I decided to spend the night in Carrizozo. Here's what I learned about Carrizozo and the Valley of Fires Recreation Area during my stay. I'll table the White Oaks story until my next post.
Table of Contents
History of Carrizozo
Carrizozo is a town of about 1,200 people located in south-central, New Mexico. You already know how far away it is from surrounding cities. The name "Carrizozo" comes from the Spanish word "Carrizo", a tall reed that was abundant in the area and used as cattle feed. To describe the abundance of reeds, an extra "zo" was added at the end, making it "Carrizozo". Locals call it "Zozo" for short.
Prior to Carrizozo's founding in 1899, the area consisted of a few cattle ranches and a stagecoach road that extended to the mining town of White Oaks. That all changed with the arrival of railroad tracks, when Carrizozo became a railroad terminal town. The land around Carrizozo opened up for homesteading, which attracted railroad employees as well as homes and businesses that were previously in White Oaks. As more people moved to Carrizozo, the Lincoln County government seat moved from the town of Lincoln to Carrizozo, which stimulated even more growth. But when I say growth, don't envision a booming metropolis. The population only got as high as 2,000 people in 1920.
One of the most famous residents of Carrizozo was Albert Fall, a United States Senator who became Secretary of the Interior. Albert owned the Three Rivers Ranch near Carrizozo. Albert also happens to hold the unfortunate distinction of being the first U.S. cabinet official to be sentenced to prison, thanks to his role in the "Teapot Dome scandal". What the heck is the "Teapot Dome scandal"? Glad you asked. Here's the short version of what I learned.
It all started when Albert Fall decided to lease some Navy petroleum reserves to private oil companies. Two of those petroleum reserves were in California and one petroleum reserve was in Wyoming, near a rock formation known as Teapot Rock or Teapot Dome. These leases were legal at the time. The illegal part was that, thanks to these leases, Albert received "no interest loans" and "gifts" from two oil companies that totaled $404,000, roughly equal to $6.6 million today. Albert tried to keep the deal secret, but he attracted attention when he suddenly paid off 10 years' worth of ranch taxes that were past due.
What followed was a Senate investigation known as the "Teapot Dome scandal", where Albert was convicted of accepting bribes from oil companies in exchange for access to the petroleum reserves at low interest rates and without competitive bidding. In the end, Albert went to jail for one year, and apparently was hit financially as well. Albert had to sell his ranch near Carrizozo, and he moved to El Paso, Texas, where he lived until his death in 1944.
At the time, this "Teapot Dome scandal" was regarded as the ultimate example of government corruption and was used a benchmark to compare other government scandals in the years to come. Sort of like President Nixon's Watergate scandal. By today's standards of corruption, the "Teapot Dome scandal" barely registers on the scale.
Another unfortunate bit of Carrizozo trivia is that it was the first major town located downwind from the infamous nuclear bomb test that took place at White Sands Missile Range's Trinity Site on July 16, 1945. As a result, Carrizozo received some of the mushroom cloud fallout, contaminating the surrounding area, including one of Carrizozo's water sources, Bonito Lake.
With the arrival of automobiles in the 1950s, passenger trains became less popular and Carrizozo's population started to decline. The last passenger train passed through Carrizozo in 1968. This caused the Carrizozo's population to drop to its current number of around 1,200 people.
Today, ranching is still alive and well in the area. Carrizozo also relies on tourism, and it's nationally known for its cherry cider. The town is also a haven for artists. More than 100 artists call Carrizozo home. There's even an "art district", where you can visit galleries or search for painted burros. More on that in the section below.
Things to do in Carrizozo
Two of the standout attractions in Carrizozo include the Valley of Fires Recreation Area and the Tularosa Basin Gallery of Photography. I'd add White Oaks to that list but, since it's technically a different town, I'll cover that in my next post.
Valley of Fires Recreation Area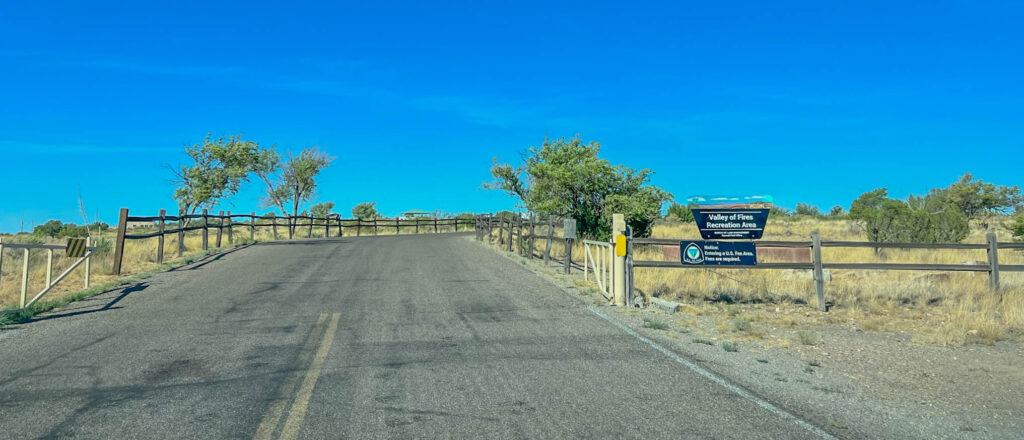 If you start driving west from Carrizozo, you'll soon come across a 40-mile long lava flow known as the Carrizozo Malpais. "Malpais" means "badlands" in Spanish, and it's a good indication that it wouldn't have be a fun place to travel through back in the day. The experience of walking on the lava flow is described as "like walking on broken glass and is unforgiving to skin and clothing if you slip and fall".
The Malpais lava flow was formed around 1,500 years ago, making it one of the youngest lava flows in the United States. If you'd like to experience a snippet of the lava flow, without the "walking on broken glass" part, then a great place to visit is the Valley of Fires Recreation Area.
The day-use entry fee at the Valley of Fires Recreation when I visited was $3 for one person or $5 dollars total for multiple people.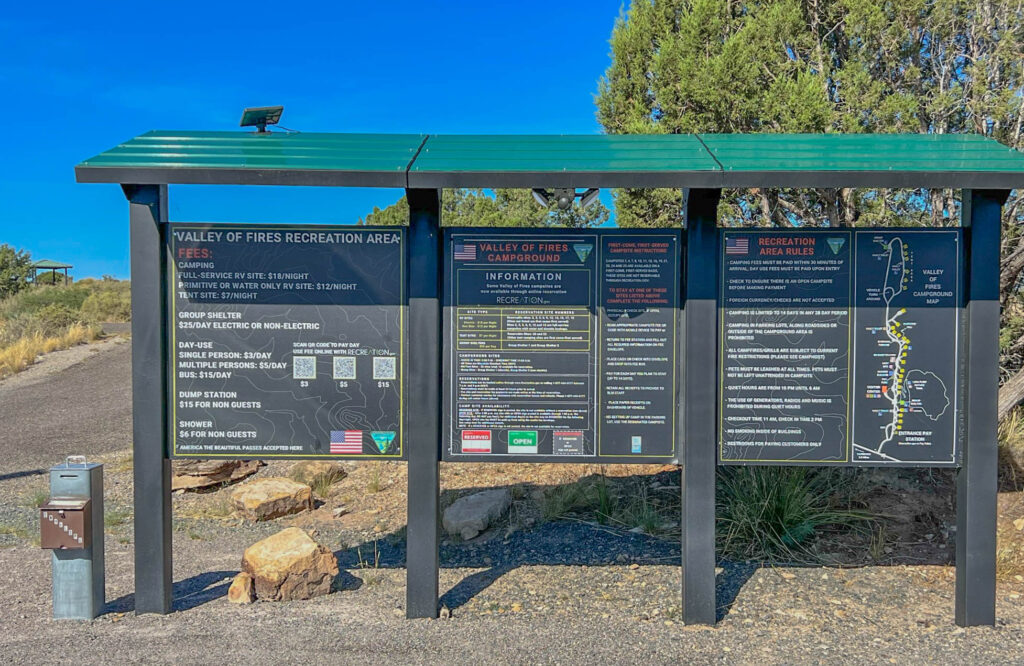 Malpais Nature Trail
If you're visiting Carrizozo, there's a pretty good chance that you've either been driving for a few hours, or you will be driving for a few hours that day. So, why not stretch your legs on a short nature trail in an interesting lava landscape before or after your drive? Well, that's the thought that crossed my mind. I was short on time, so I decided to do a very short, easy, one-mile loop known as the Malpais Nature Trail.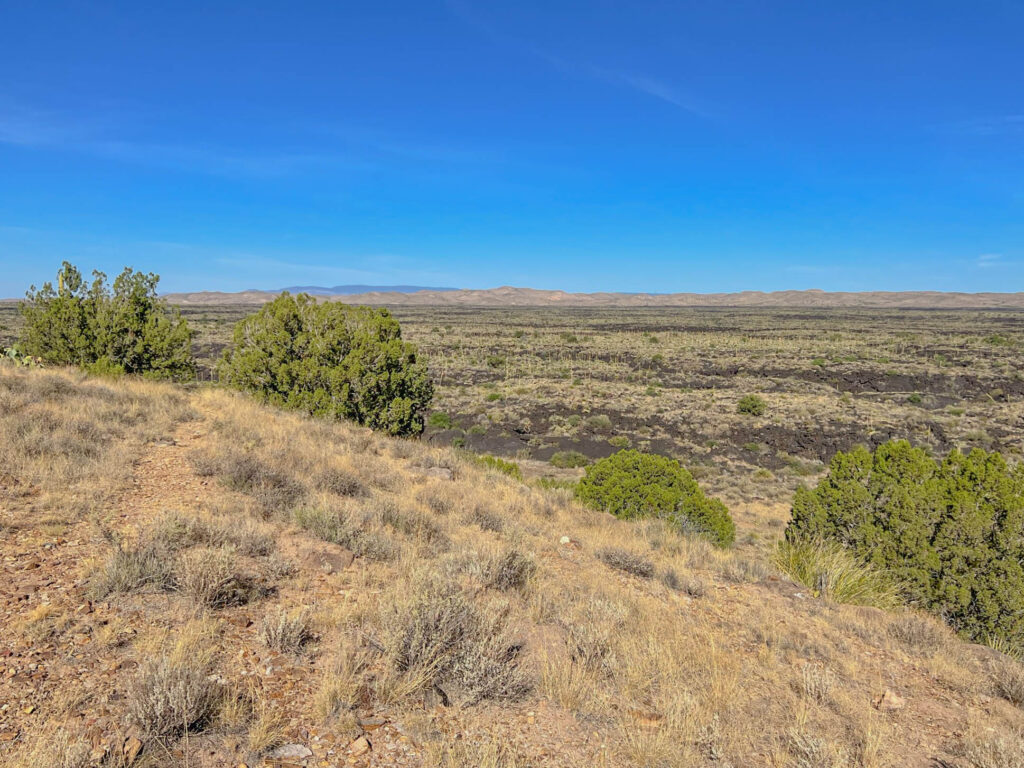 At first glance, it looks like a whole lot of nothing. Fortunately, I've learned over the years that the Chihuahuan desert's barren landscape can be deceiving, as there's a lot to see once you immerse yourself in it.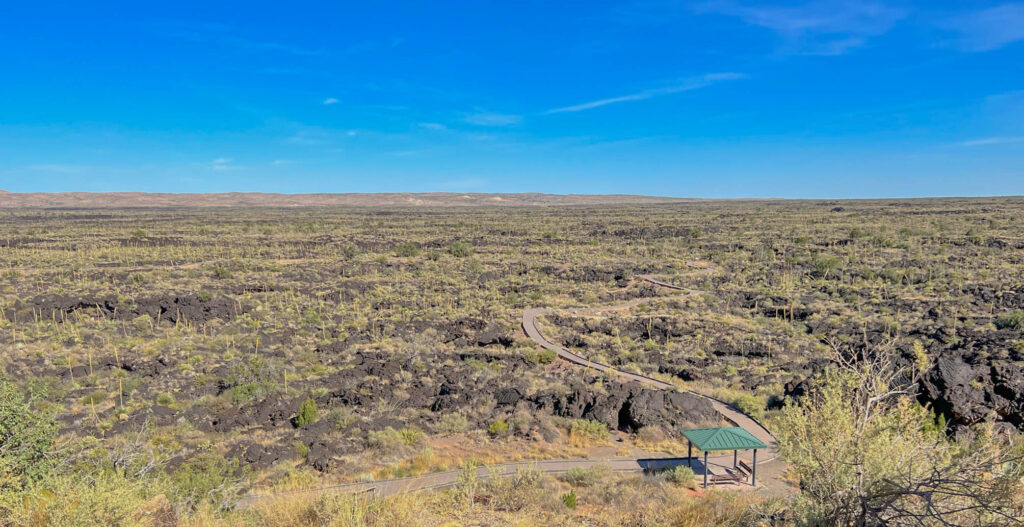 There are 14 interpretative stations along the trail which provide information about the Malpais and the plants and animals that call it home. You can also get a brochure from the visitor center (or download an electronic version here) that provides information about each of the 14 stations.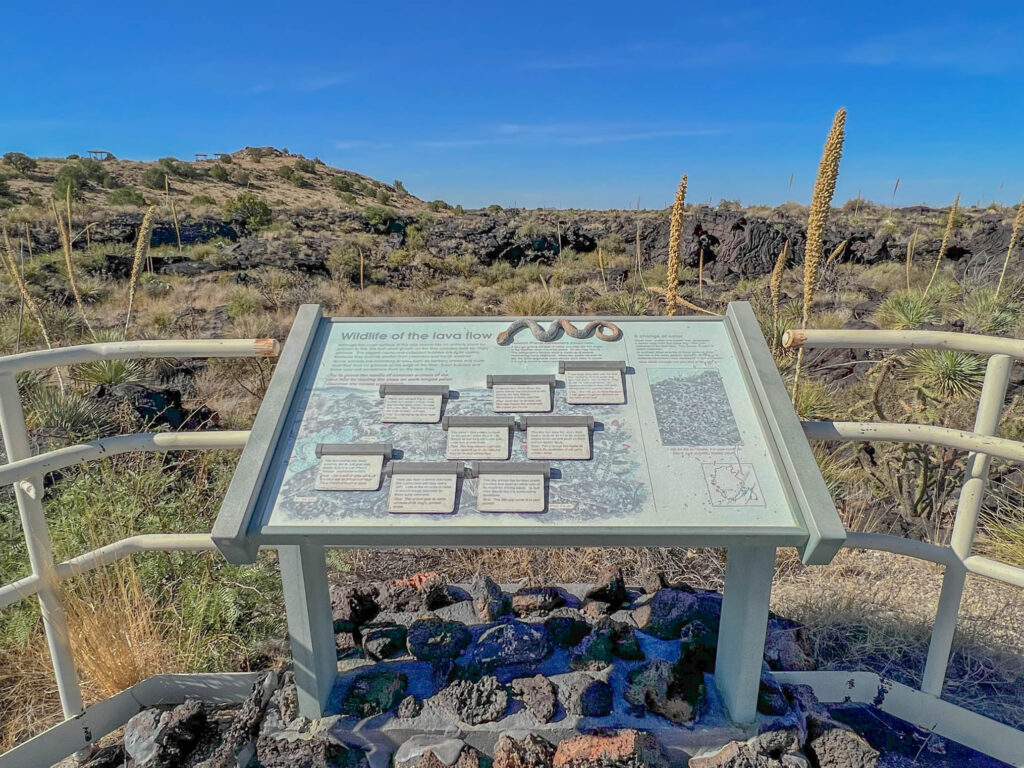 If you're wondering what those large stalk-like things are in the photos, that would be sotol, also known as spoon plant, spoon flower, or desert spoon. Or, if you want to nerd out and get technical, Dasylirion wheeleri. The spoon theme in the name is because indigenous people used to roast it and chew on the spoon shaped ends, similar to what we do today with artichokes. The sotol plant can also be used to create an alcohol that's also known as sotol, not to be confused with agave-based alcohols such as tequila and mezcal. Similar outcome, different plant.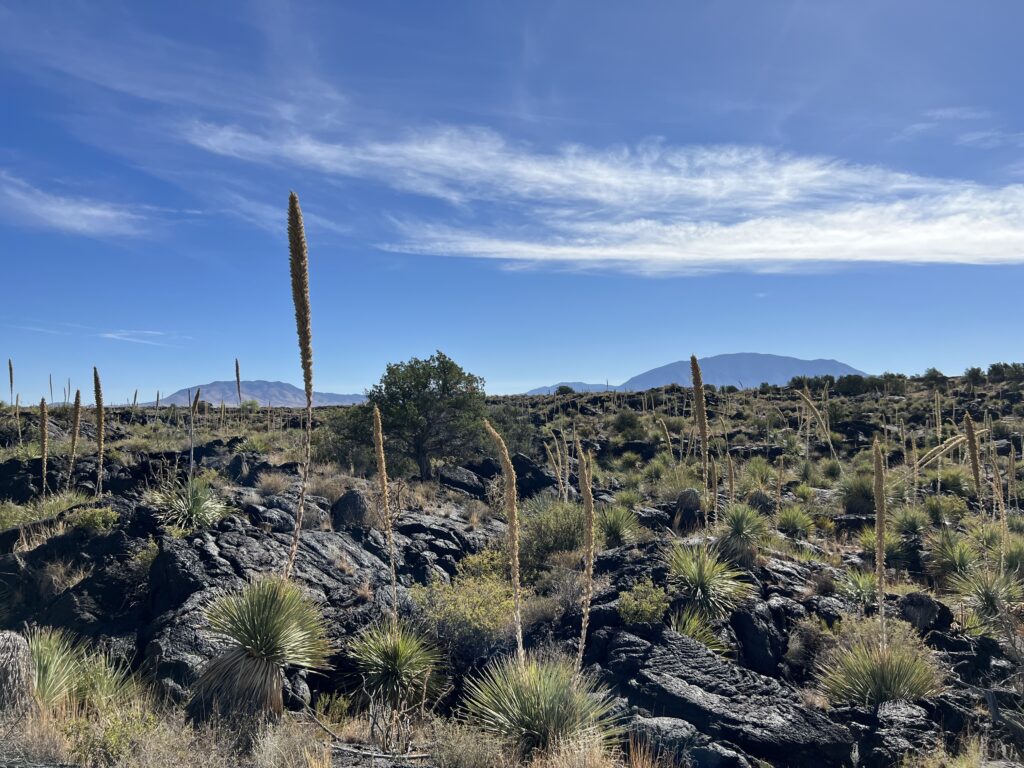 In addition to the surprising variety of plants that you'll see in the Chihuahuan desert, you may also come across cottontail rabbits, mule deer, barbery sheep, lizards, and snakes. For birders, you may see or hear owls (great horned owls and burrowing owls), cactus and rock wrens, gnatcatchers, sparrows, turkey vultures, hawks, and golden eagles. During my short visit, I only saw house finches, rock wrens, and lizards.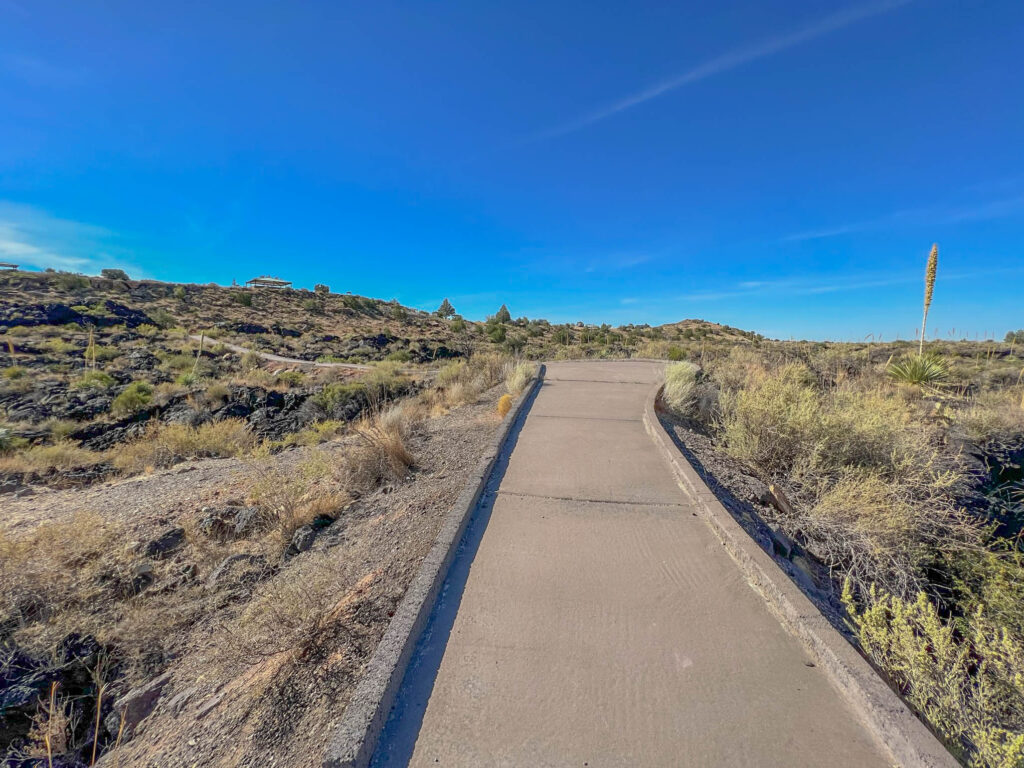 Camping
You may want to consider camping at the Valley of Fires Recreation Area. The campsites have some space between them, but not much vegetation, so there isn't much privacy. Many of the sites also have covered picnic tables for shade, which you'll likely want to take advantage of if you visit in the summer. Camping costs $7 per night for a tent site, $12 per night for a water only RV site, or $18 per night for a full-service RV site.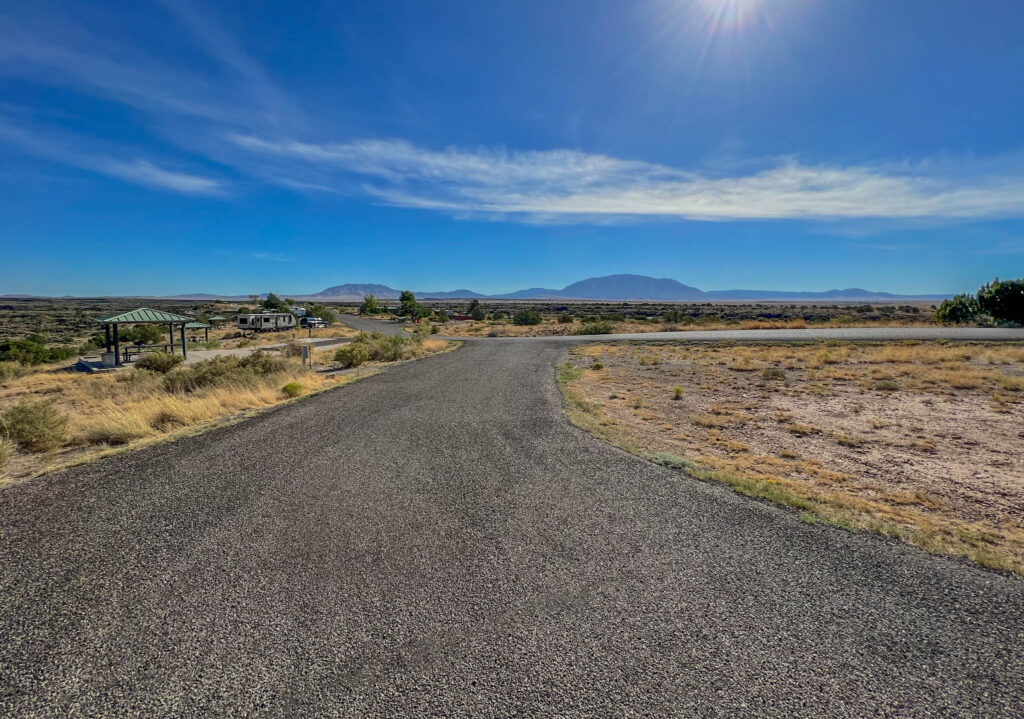 Tularosa Basin Gallery of Photography (aka Photozozo)
If you want to get out of the hot sun and see something that's not a lava flow, then you might want to check out the Tularosa Basin Gallery of Photography, also known as Photozozo. Their website claims that it is the "largest and best photo gallery in the State, featuring 40+ photographers and 1,000 images of New Mexico." I arrived too late to visit Photozozo, so I'll be checking it out the next time I'm passing through town.
The Painted Burros of Carrizozo / Malkerson Gallery 408
Ok, it's finally time to talk about the painted burros of Carrizozo. In 2006, two local artists (well, they're originally from Minnesota), named Warren and Joan Malkerson, decided to create a "herd" of aluminum burros. After all, burros were indigenous to the area in the past. Still, I would've enjoyed hearing the conversation that led up to that decision! But it turned out to be a good one.
The Malkersons encouraged local artists to paint them and place them along the roads, buildings, and rooftops of Carrizozo. Over 75 local artists have taken part in painting the burros. People traveling through town noticed the burros and expressed interest in buying one. As a result, The Malkersons have ended up selling more than 400 of the painted burros at a cost of $500 – $1,300 each. I believe there were roughly 28 burros scattered across town when I visited. It's like an easy version of Where's Waldo, although finding all 28 could take some effort.
While talking with the owner (Mital) of the Four Winds Motel & RV Park, I mentioned something about the painted burro standing in front of his motel. Mital pulled out his phone to show me some unusual video footage he recently captured from one of the motel's security cameras. The video showed the front entrance, with the painted burro featured in the frame. All of a sudden, a large tire enters the video frame, bouncing down the road at a good clip, until it crashes directly into the painted burro, knocking it over. There was nothing in the frame to identify the owner of the tire. His best guess was that the tire must have somehow come off a truck and rolled down the road until it crashed into the burro. We had a good laugh over that random video. Thankfully, the burro was ok.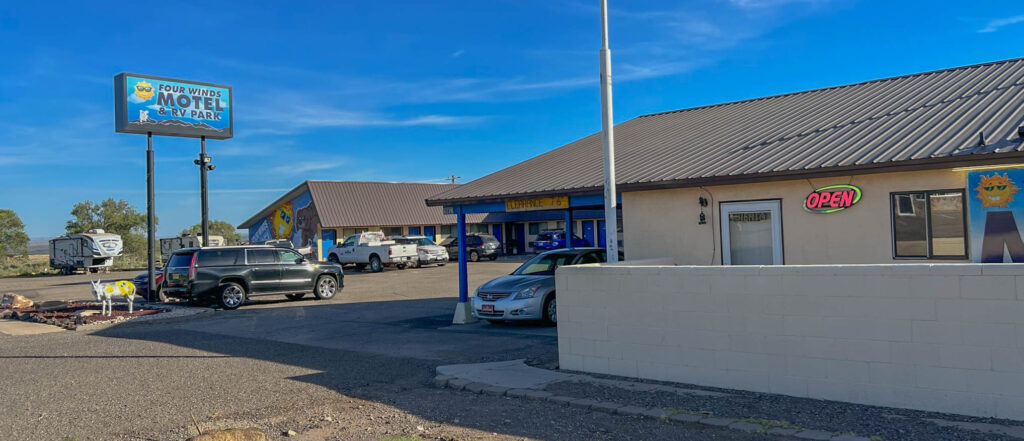 Later that day, I ended up having a long conversation with Mital, and I asked him how he ended up in Carrizozo. About 11 years ago, Mital came to the US from Gujarat, India, with a goal to get into the hotel business and someday starting his own hotel chain. When he arrived in the US, Mital didn't speak any English and he only had $150 to his name. He eventually ended up in Wichita, Kansas where he worked as a hotel manager. Two years later, Mital learned about an opportunity to buy and manage his own motel, in Carrizozo, New Mexico. After the purchase, he invested time and money to upgrade the motel with clean, modern, and comfortable rooms. At the time of my visit, Mital managed the motel by himself, including all of the cleaning and reception duties. This means he gets to bed late (11 or midnight) and wakes up early (4 or 5 am) each day. I was impressed with Mital's work ethic and story, and I hope he does well.

---
---
Thought for the Week
During my discussion with Mital, he mentioned a Hindu quote that was along the lines of the following: "If you focus on the obstacle, you won't accomplish your goal; if you focus on the goal, you can overcome any obstacle." I couldn't find that exact quote. But, in honor of the fun conversation I had with Mital, today's thought for the week comes from author Robert Brault's interpretation of a concept related to goals and obstacles from the Hindu scripture "Bhagavad Gita". This quote provides a slightly different twist on the topic of goals and obstacles that's worth pondering in our own lives.
"We're kept from our goal not by obstacles, but by a clear path to a lesser goal."
— Robert Brault, based on his interpretation of the "Bhagavad Gita"
---
Thanks for reading and happy travels!
Mark (The New Mexico Travel Guy)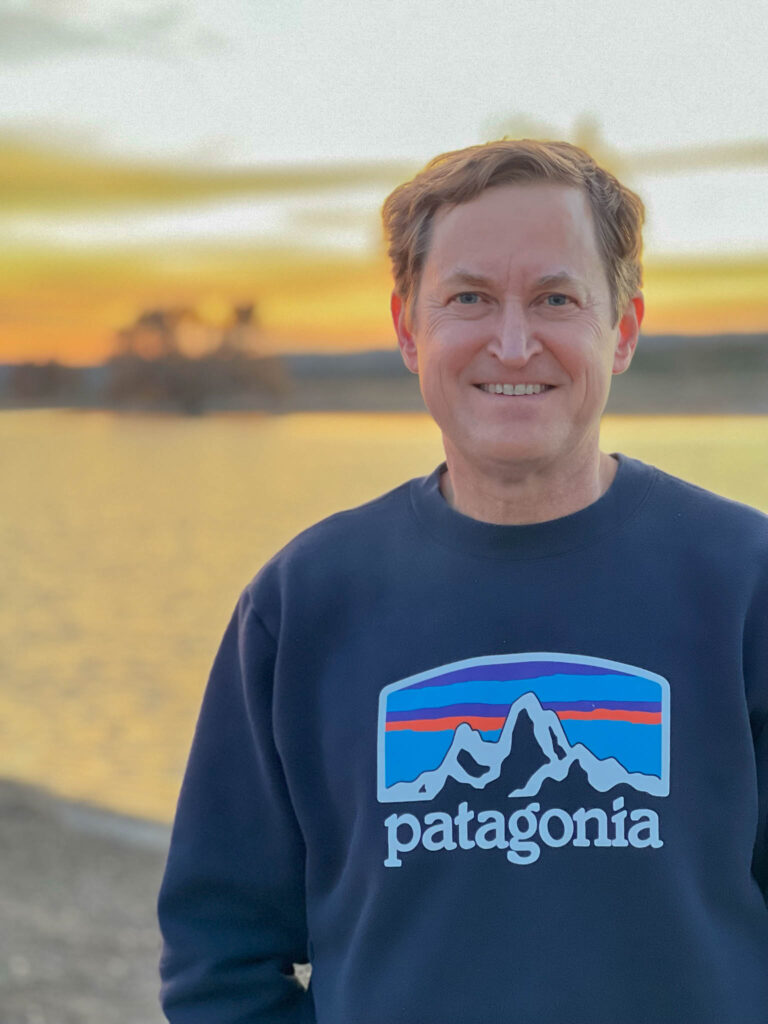 Mark Aspelin, The New Mexico Travel Guy (www.newmexicotravelguy.com), is a travel writer and author of two books who has enjoyed a wide variety of adventures in his travels to over 100 countries and all 50 U.S. States.  His current project involves visiting EVERY town in his home state of New Mexico (there's over 500 towns) and writing a story about each one. He's on track to finish the project by his early-mid 100s. When not traveling, Mark lives as a recluse in the mountains outside of Albuquerque, New Mexico.