What to do during your visit to St. John's, Newfoundland
I recently visited St. John's, Newfoundland, Canada (June 13 – 17, 2022) to attend a celebration of life for my aunt who passed away in the winter of 2021. Given that winter is not the most appealing time to visit Newfoundland, my cousins decided to have the celebration on what would have been her birthday on June 15th. It turned out to be a nice celebration and a great trip. Here are some highlights to consider if you're heading out to Newfoundland, which I highly recommend!
City of St. John's
With a population just under 115,000 people, St. John's is easy to navigate and has a laid back vibe. We booked an AirBnb on Queens Road, within easy walking distance of downtown and St. John's Harbour. Yes, they do the "harbour" thing in Newfoundland, rather than "harbor", so I'll roll with it.
The first thing we noticed while walking along the neighborhood streets was how much St. John's reminded us of San Francisco in terms of the colorful houses, hilly streets, and not so warm summer temperatures. Mark Twain is attributed with saying, "The coldest winter I ever spent was a summer in San Francisco." Well, apparently, Mark Twain never made it up to St. John's, Newfoundland. The average summer high and low temperatures in San Francisco are:
June 71° / 55°
July 72° / 57°
August 72° / 57°
As for St. John's, the average summer temperatures are:
June 60° / 43°
July 68° / 52°
August 68° / 54
---
We won't even discuss winter temperatures. That's not a fair fight.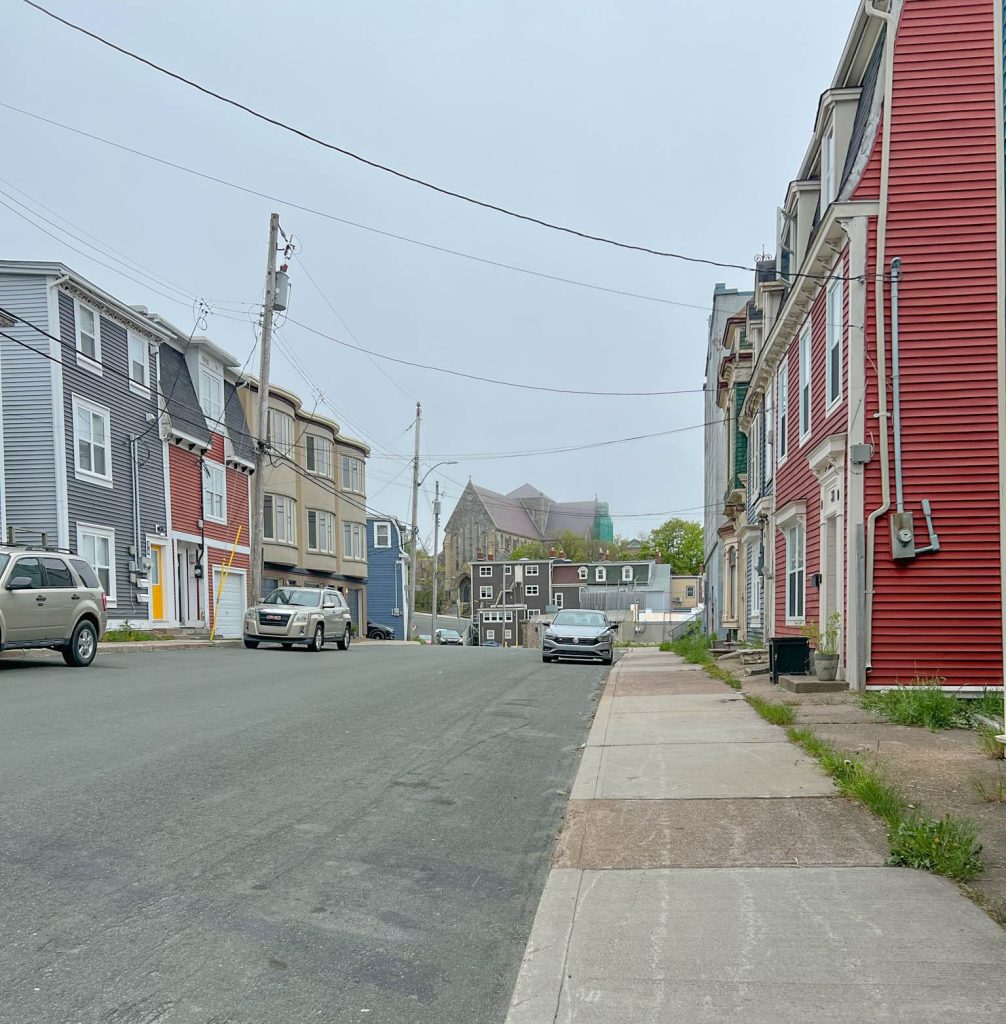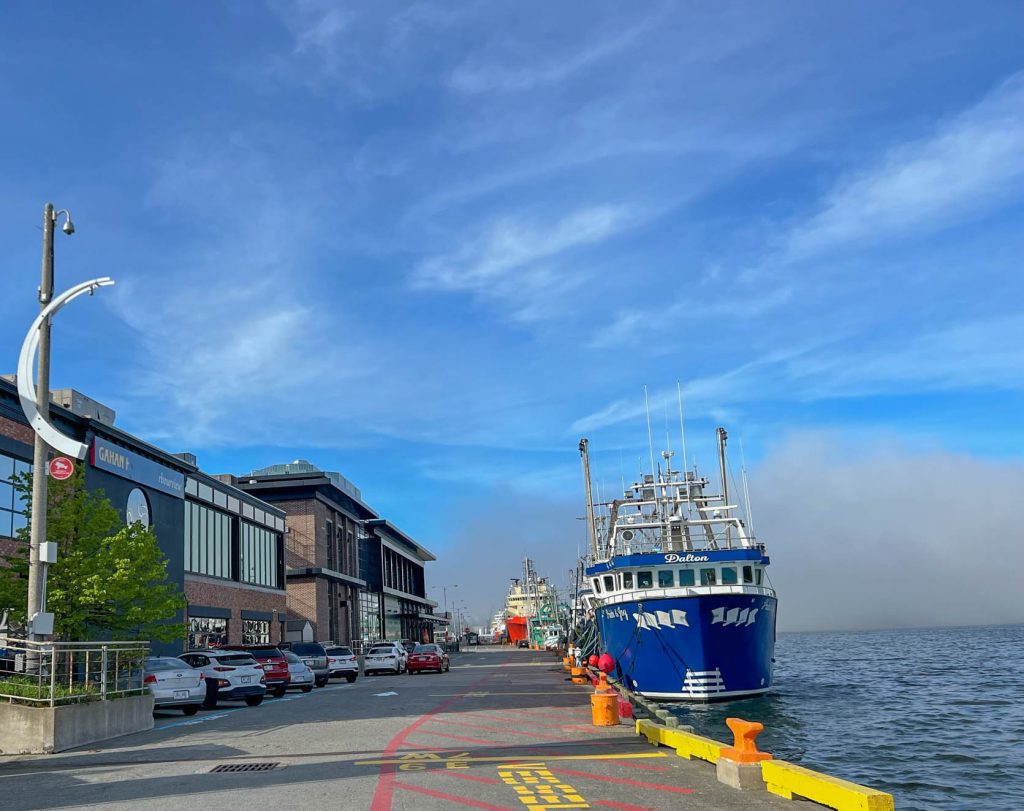 Hiking Signal Hill
One of the first things we did in St. John's was join our cousins and their kids for a hike up Signal Hill. Signal Hill National Historic Site is the most famous landmark in St. John's. It's that hill with a building on top of it that you'll see in many photos of the city. The building is called Cabot Tower, and its position on top of a hill that overlooks the only entrance to St. John's Harbour made it an integral part of the city's defense system from the 17th century to the Second World War. Signal Hill is also where Guglielmo Marconi received the world's first transatlantic wireless signal in 1901. More importantly, at least to us during our visit, Signal Hill is also a great place to hike.
You'll find a variety of hiking options at Signal Hill, where you'll be rewarded with great views of the city and surrounding area. Our crew hiked from the visitor center to Cabot Tower at the top of Signal Hill. After checking out the tower, we hiked along the North Head Trail down to The Battery neighborhood of St. John's and then climbed back up to the visitor center. I particularly recommend North Head Trail, if you are ok with some narrow trails next to some steep drop-offs. Even though it was a bit cold and cloudy, it was a great hike.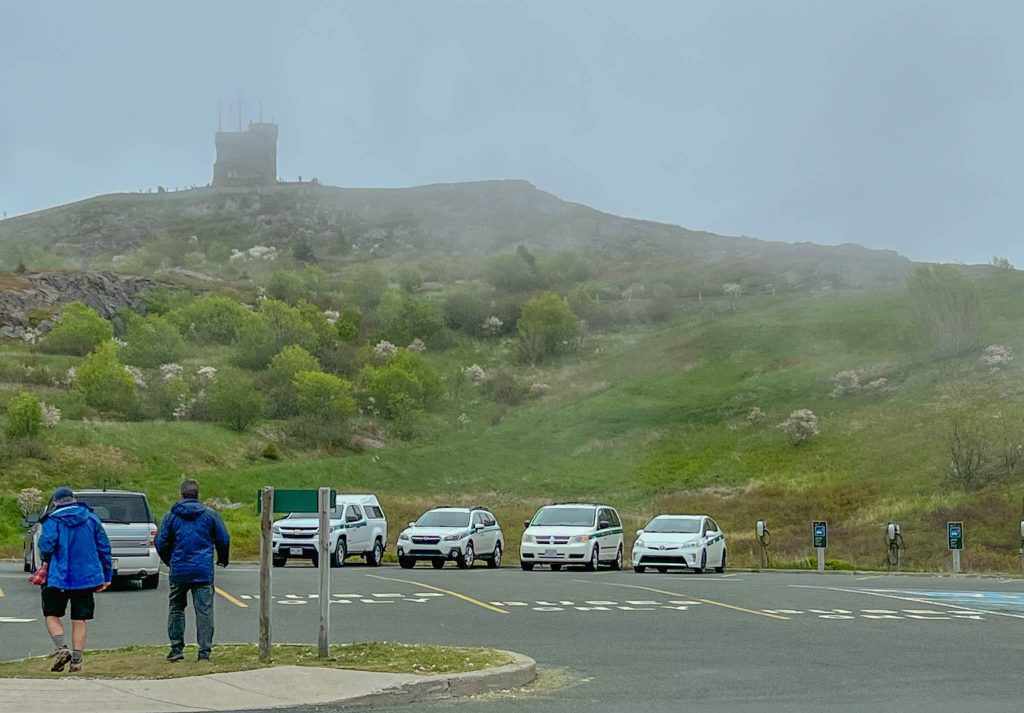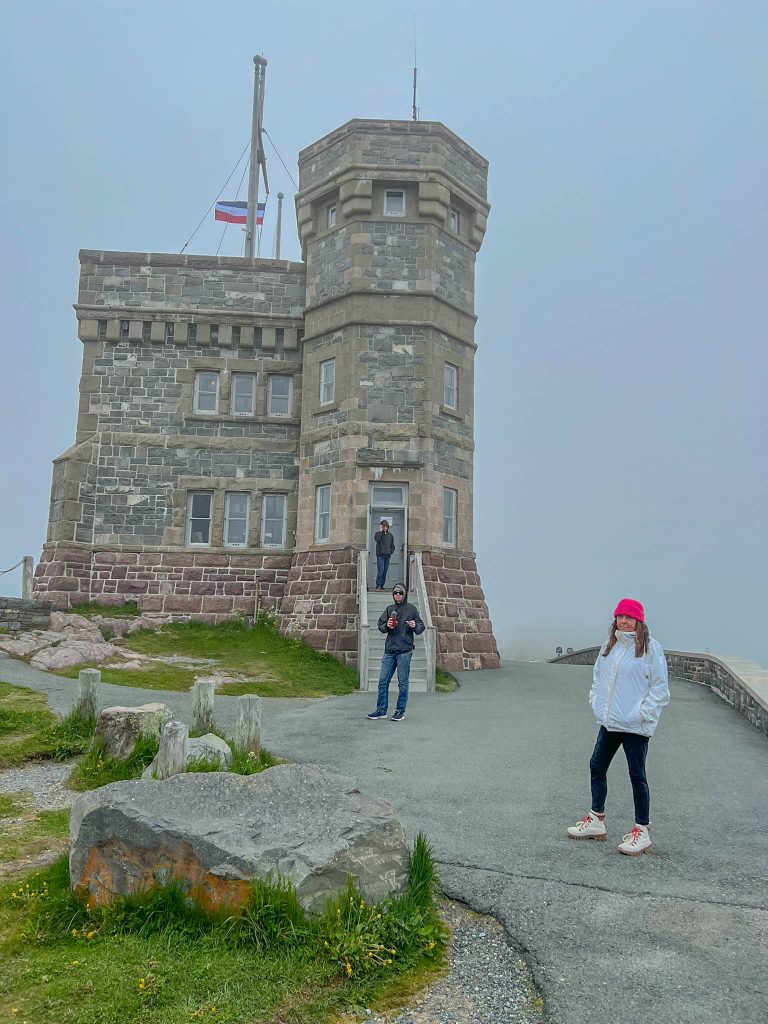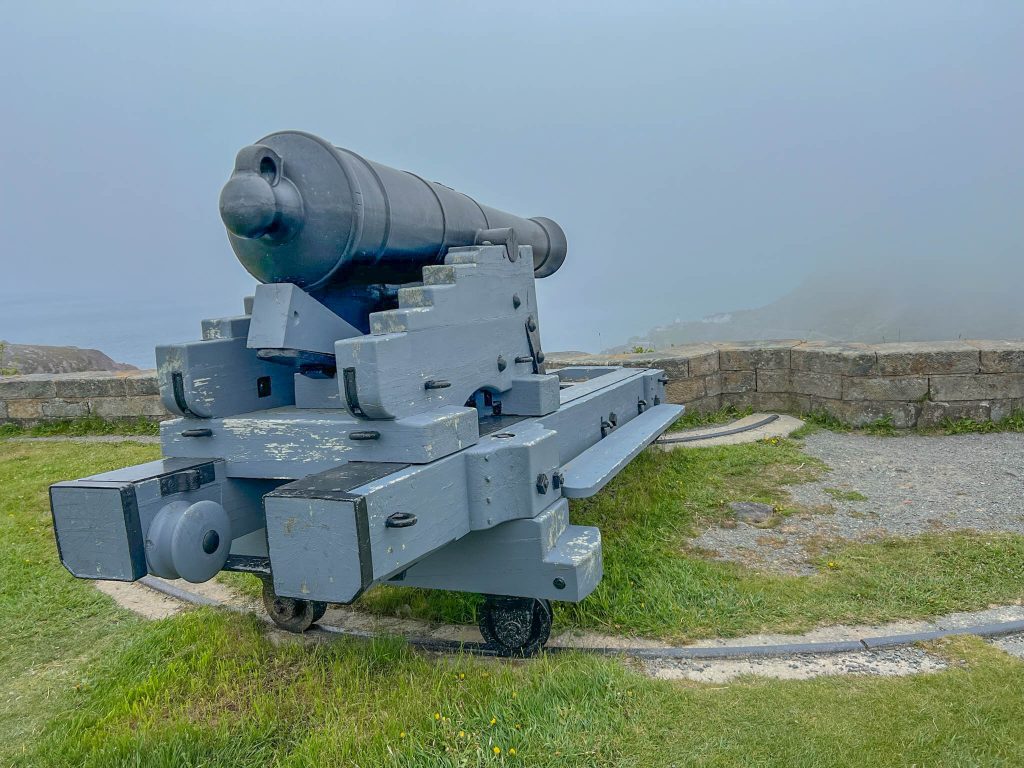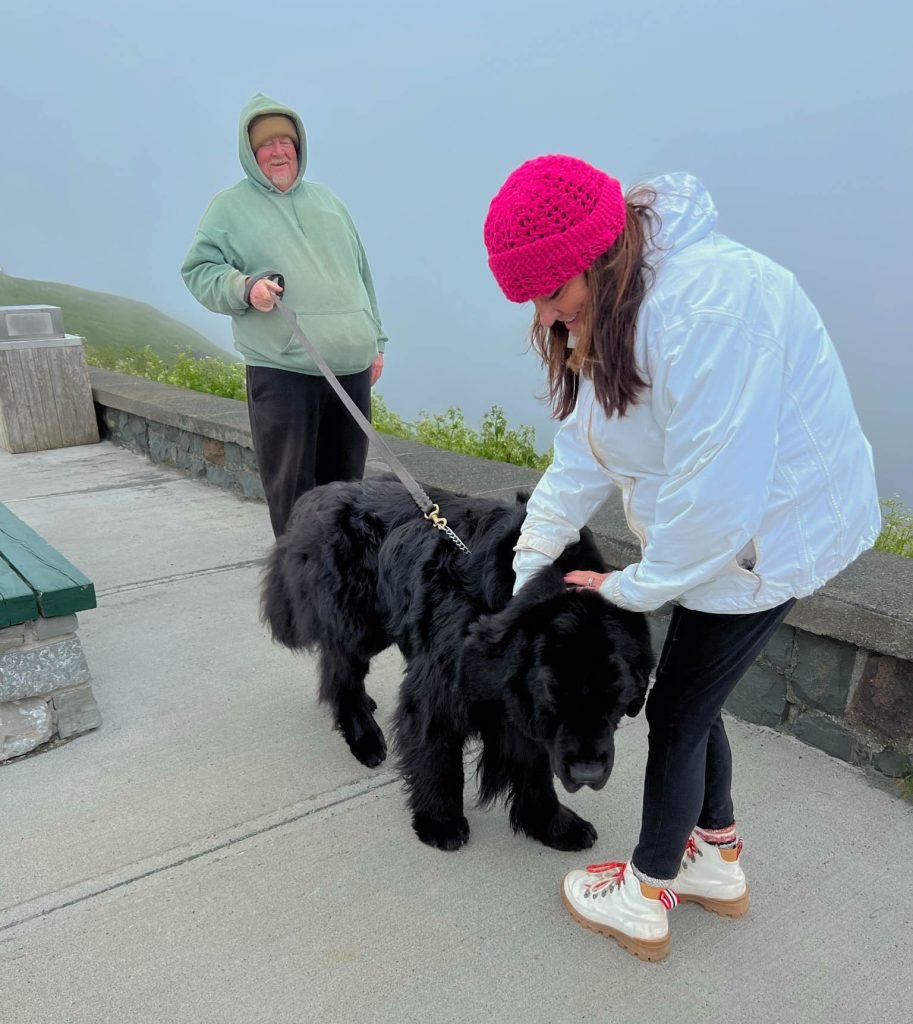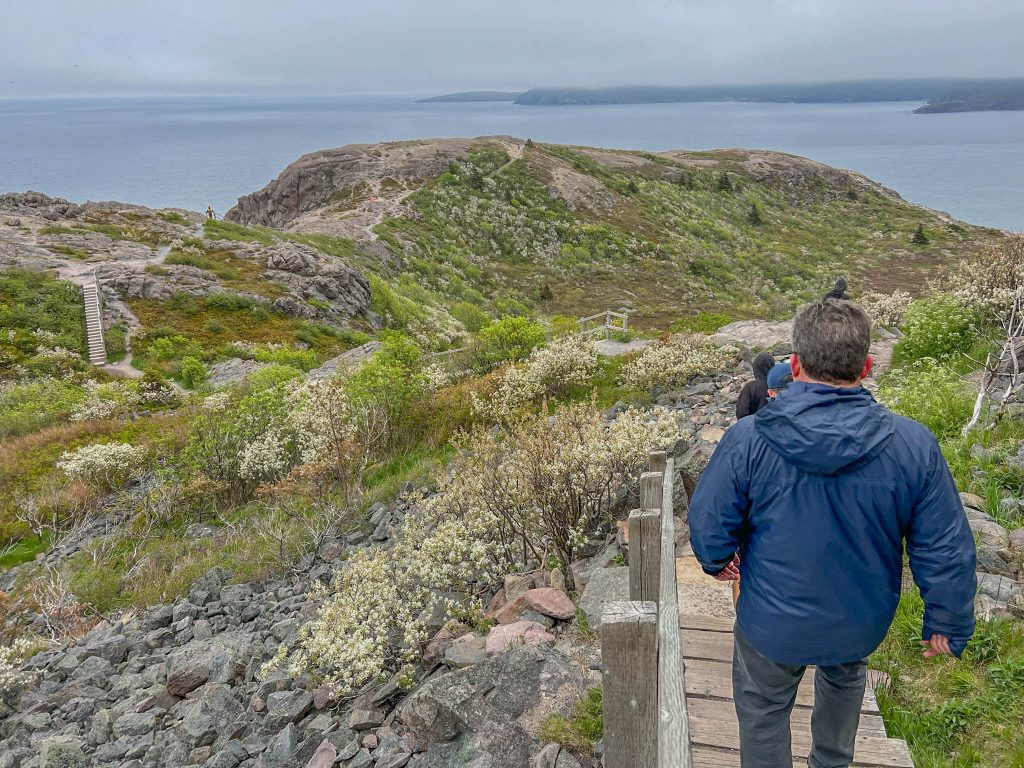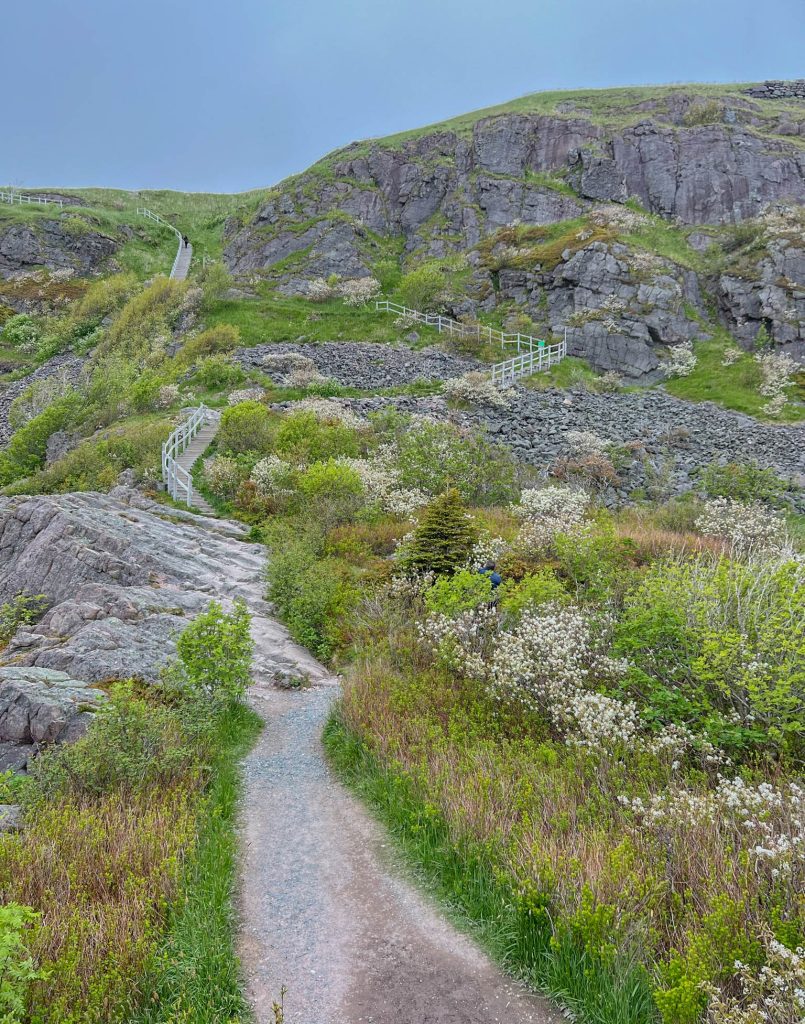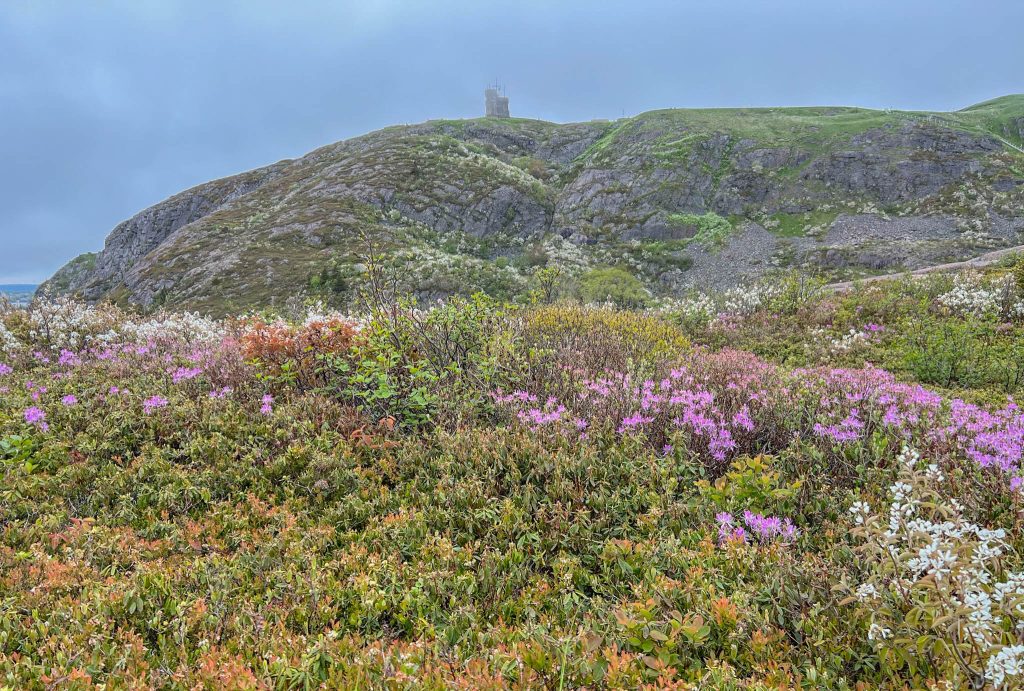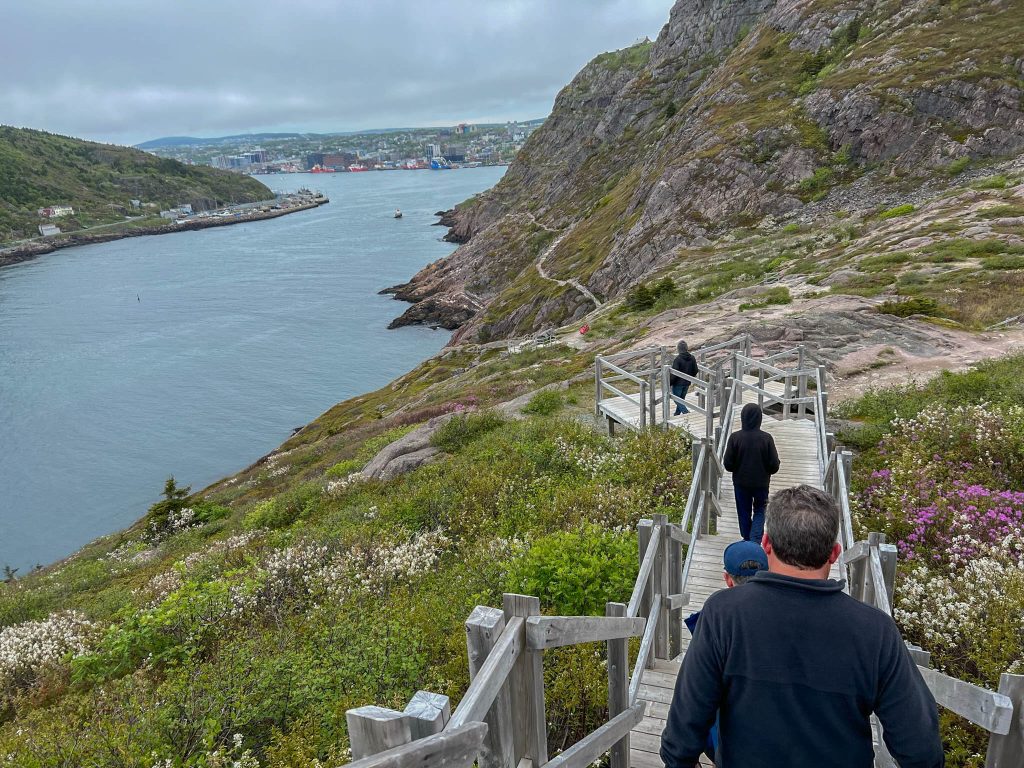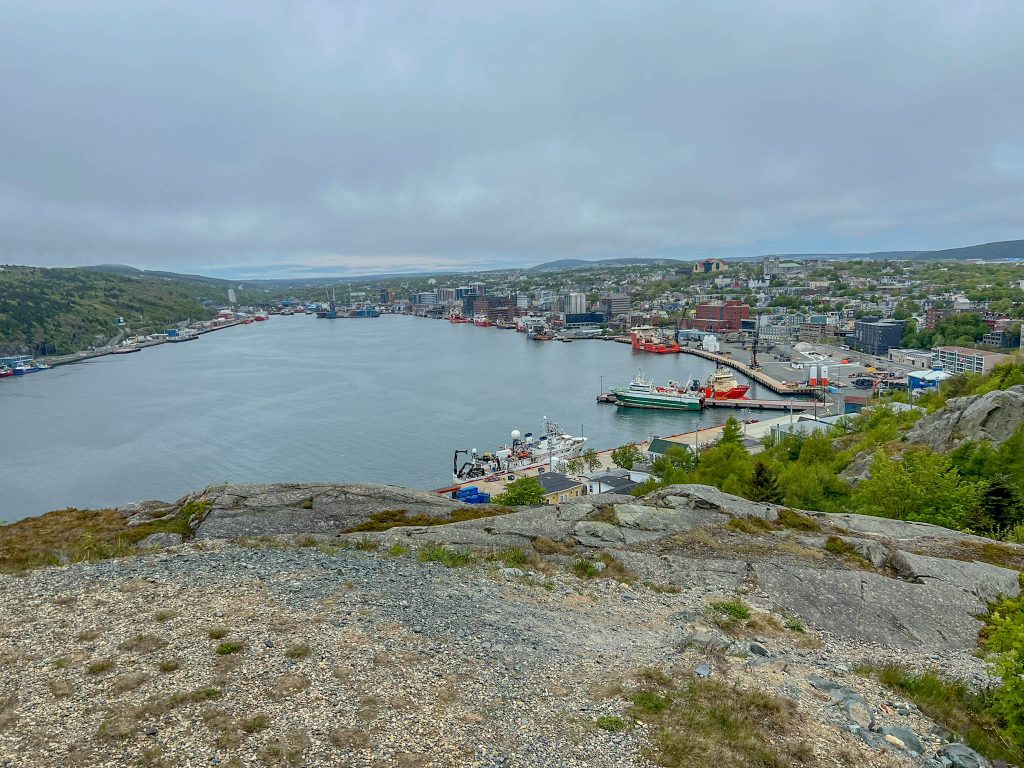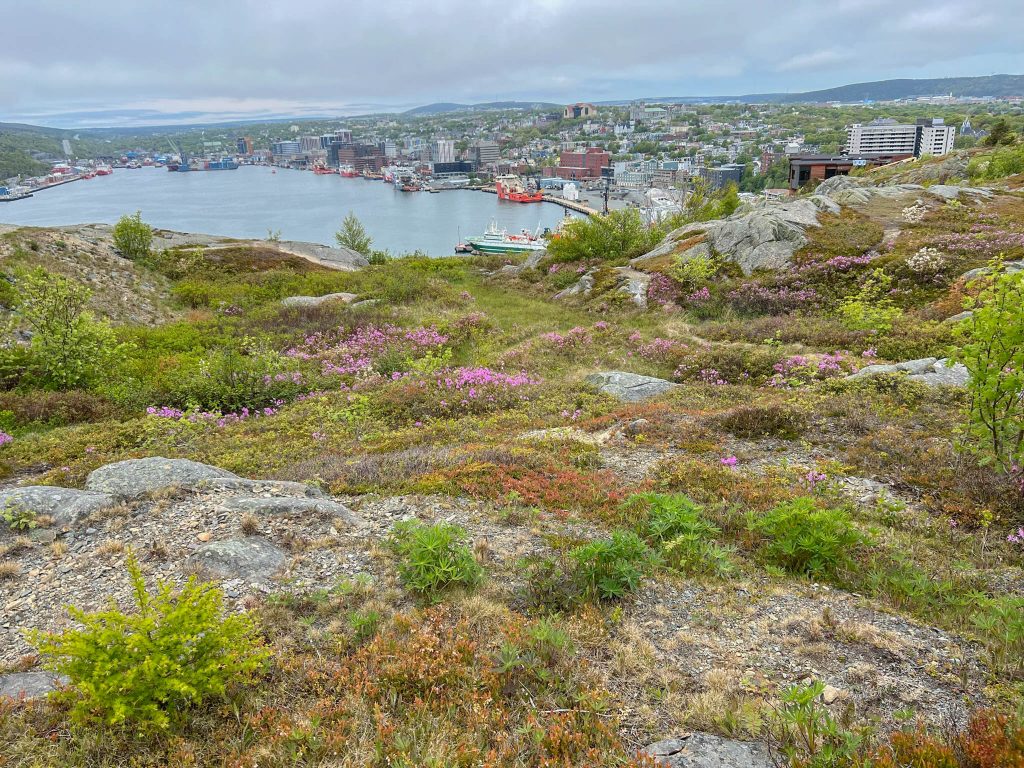 Whale and Puffin Tour at Bay Bulls and Witless Bay Ecological Reserve
A thirty-minute drive from St. Johns, Bay Bulls is a small fishing town of 1,500 people that serves as the starting point for boat tours to see the whales and birds of the Witless Bay Ecological Reserve. There are a variety of tour companies that offer boat tours from Bay Bulls. We decided to go with Gatherall's Puffin and Whale Watch Cruise, which I'd highly recommend … and not just because there's a large puffin to take a photo with.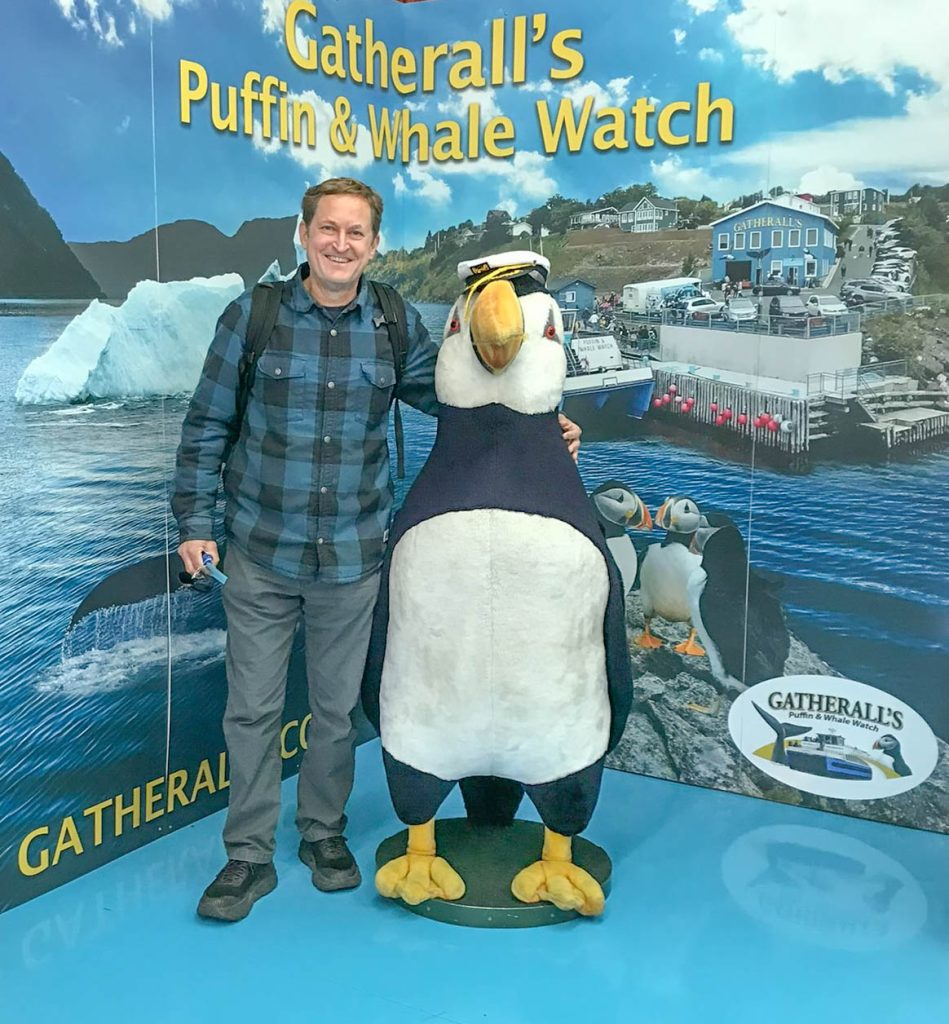 The cruise lasts about 90 minutes and takes you through the Witless Bay Ecological Reserve, home to over 2 million seabirds, over 500,000 Atlantic Puffins, and one of Newfoundland's best whale watching sites.
The first part of our tour focused on whales and the second part focused on birds. Three whale species can be spotted in the area: minke, humpback, and fin whales. We saw about seven humpback whales during our trip.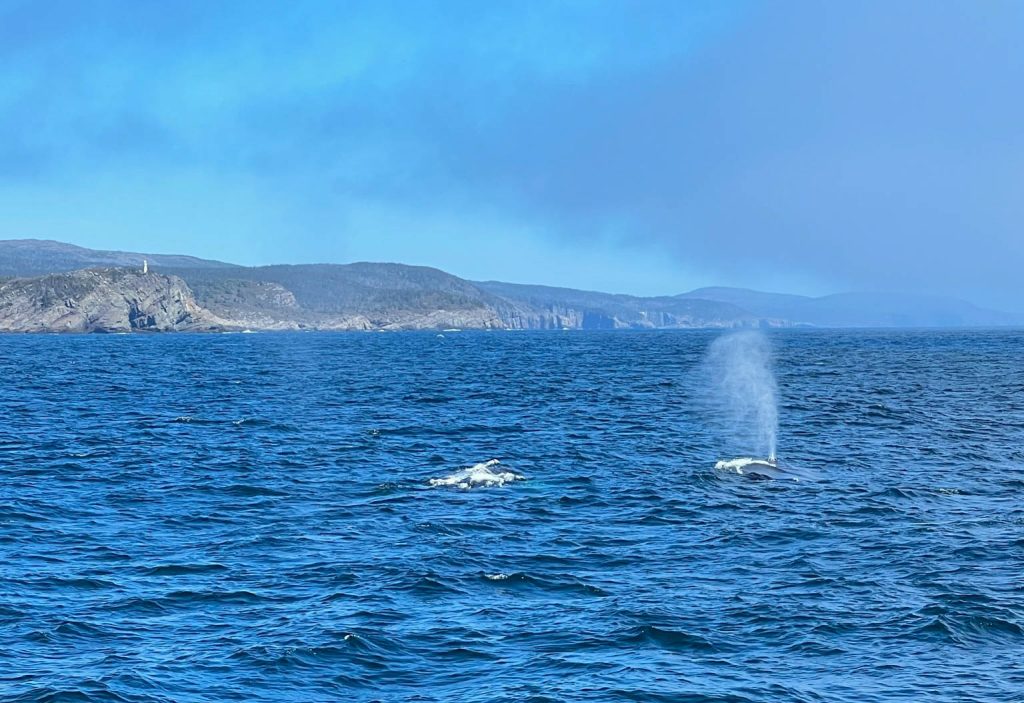 We also had the rare opportunity to spot the only person in Newfoundland wearing shorts … my cousin Jim.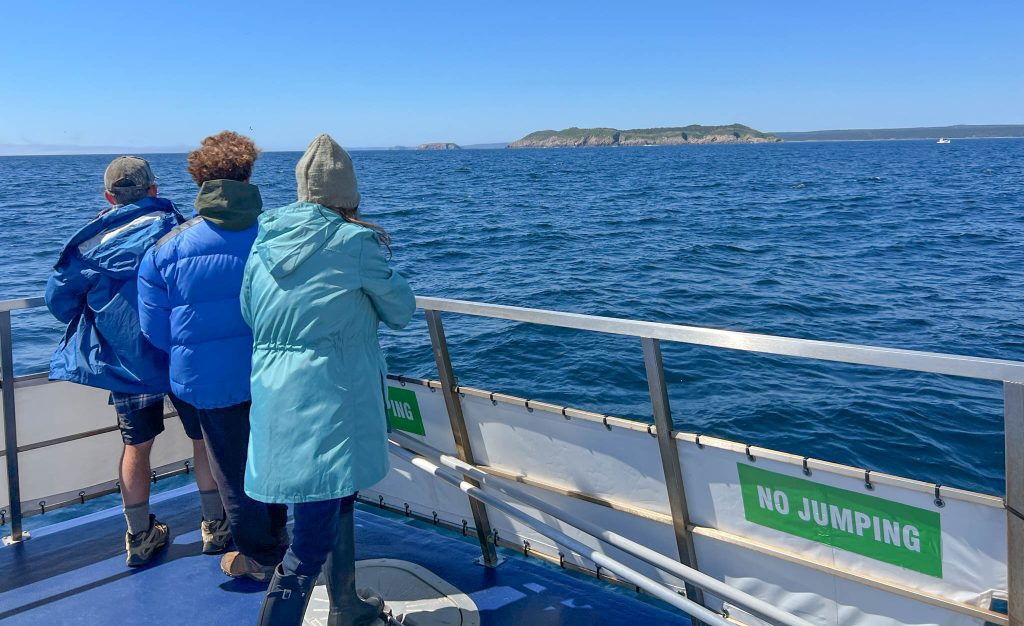 As for birds, we saw many thousands of puffins and common murres, as well as some razorbill auks, herring gulls, great black-backed gulls, black-legged kittiwakes, and a bald eagle.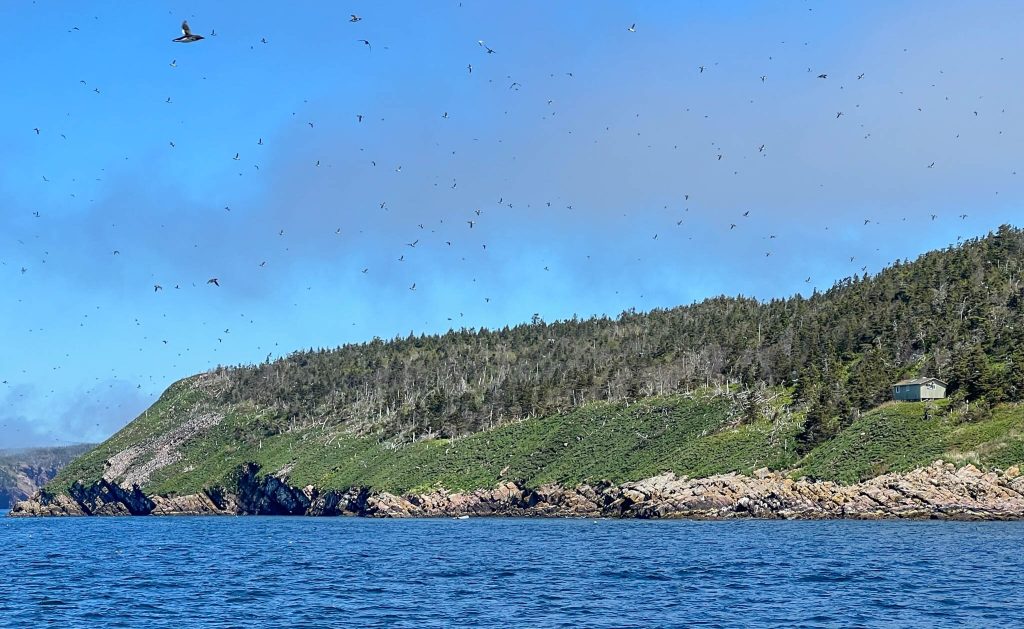 Puffins were described by our guides as "piss-poor flyers – basically potatoes with wings." But that makes them all the more likeable. The sight of thousands of puffins and other birds was impressive and certainly worth the trip.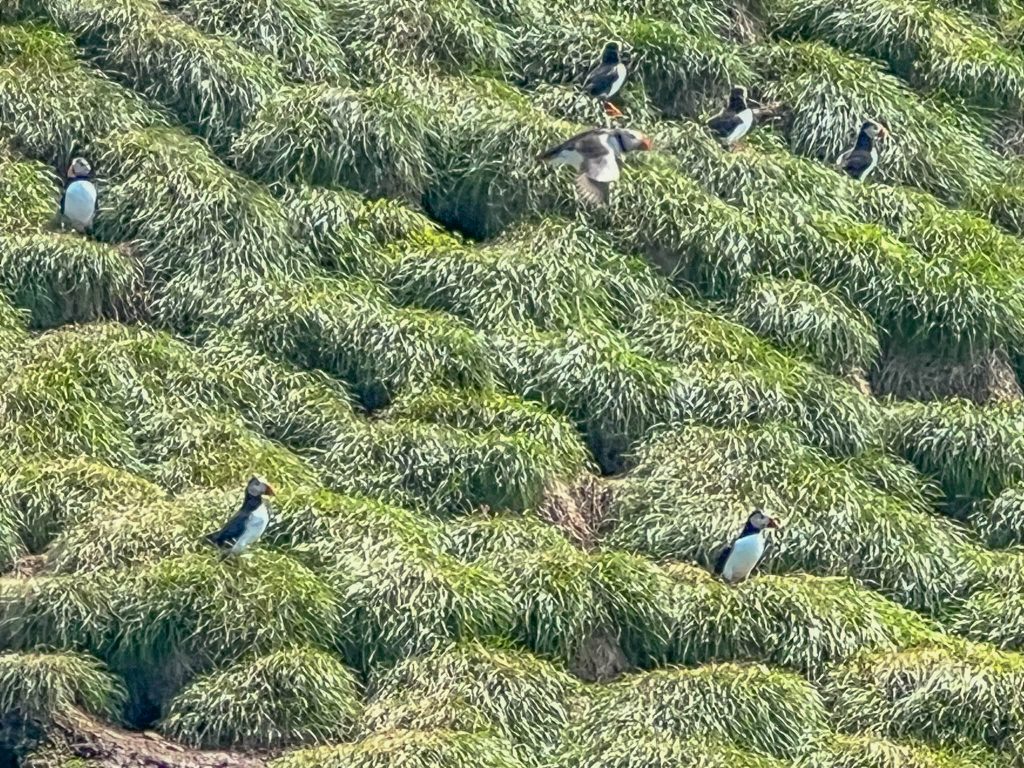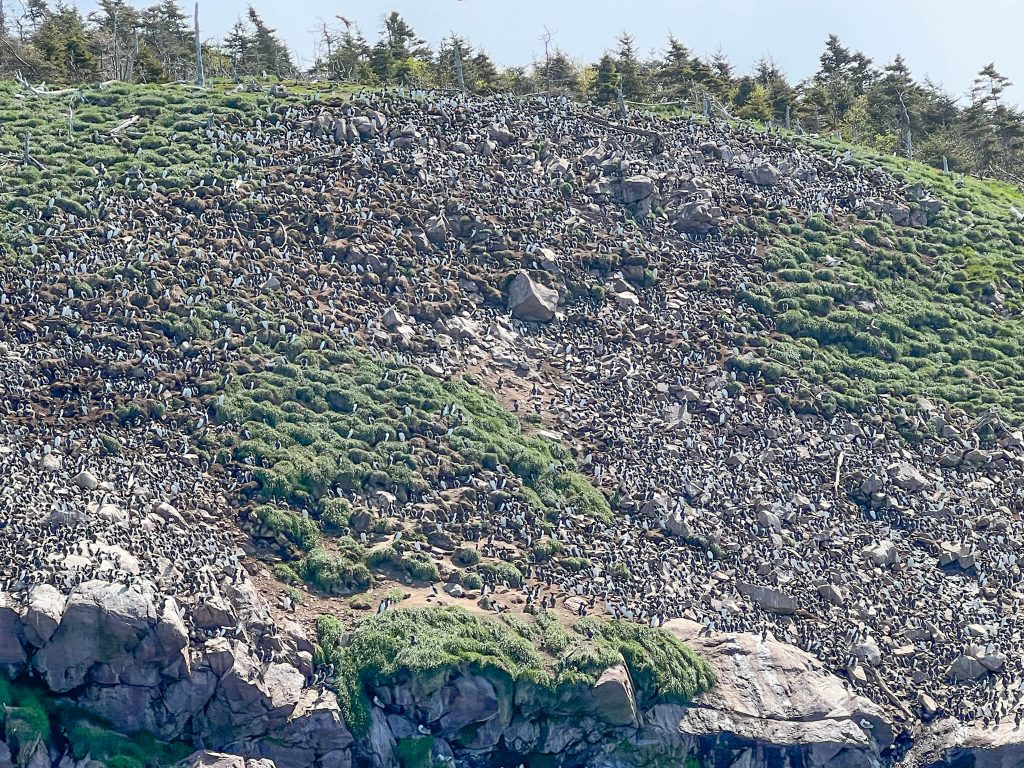 The tour guides provided interesting information and stories about the wildlife and history of the area. They also sang a few songs and had some good quips such as: "Newfoundland has two seasons: winter and construction"; and "In England, they drive on the left side of the road. In Newfoundland they drive on what's left of the road."
Cape Spear
Another easy and worthwhile day trip from St. John's is to check out Cape Spear, the easternmost point of North America. Geography nerds may argue with that claim since Greenland is part of North America from a physical geography perspective. However, from a political and cultural perspective, Greenland is part of Europe … Denmark to be more specific. Debate aside, it's only a 20-minute drive from downtown St. John's and it's worth seeing.
On Cape Spear, you'll find the Cape Spear Lighthouse, the oldest surviving lighthouse in Newfoundland (constructed in 1836). You can also tour the Canadian-manned gun battery from World War II that was installed to defend the entrance to St. John's harbour.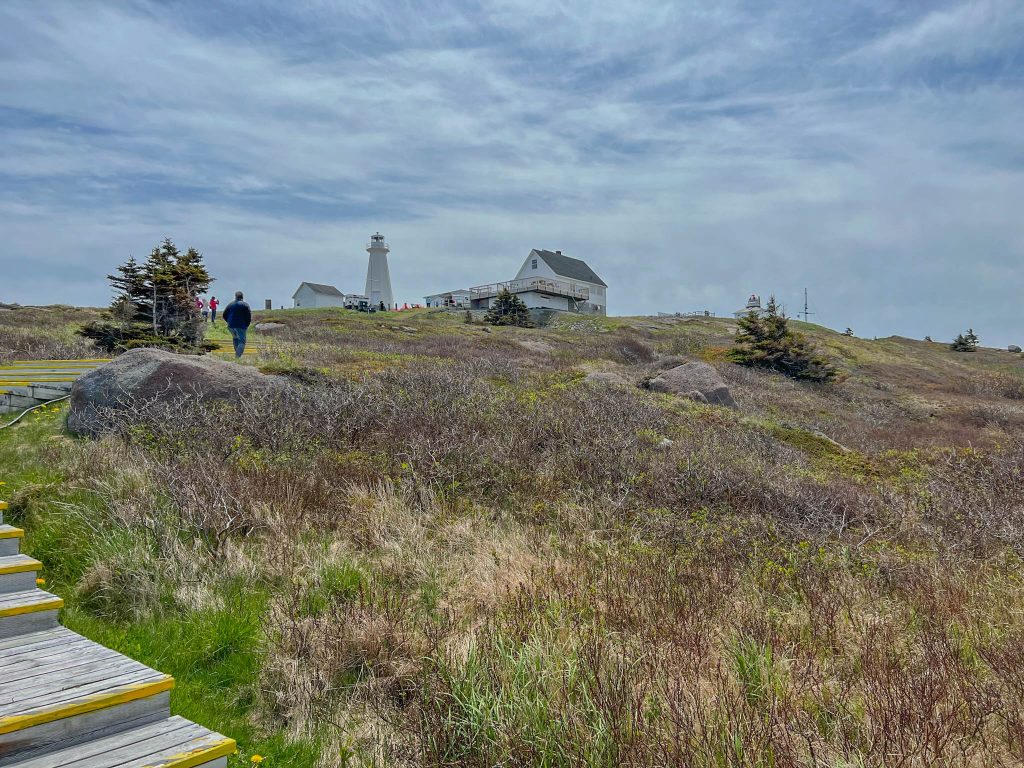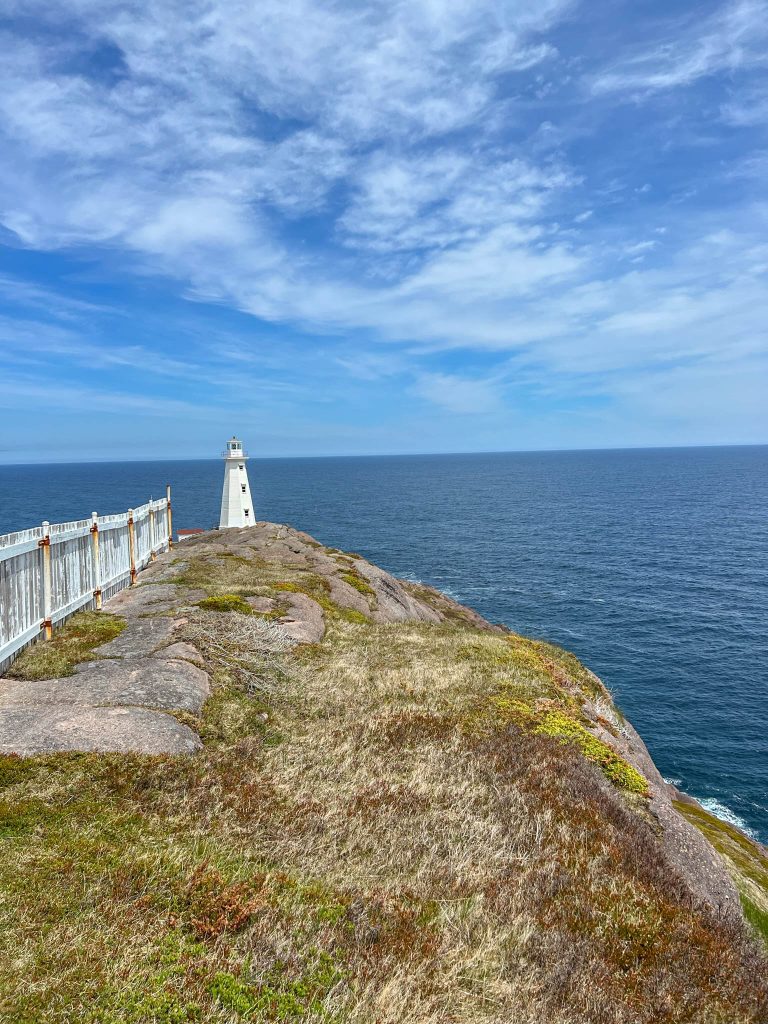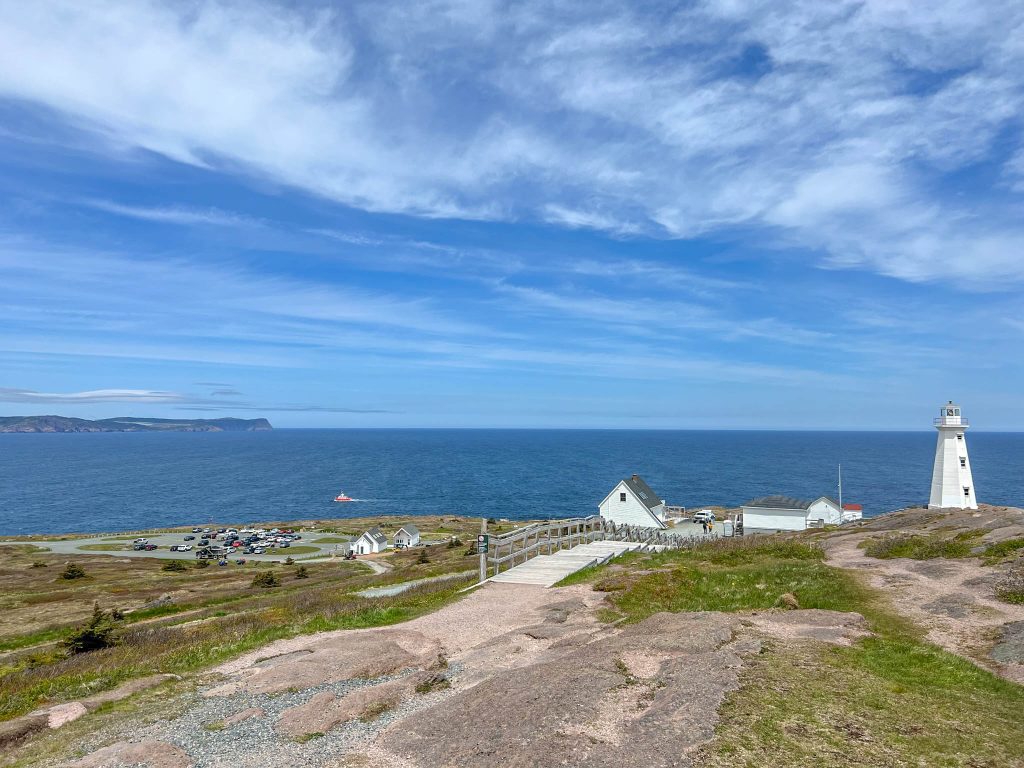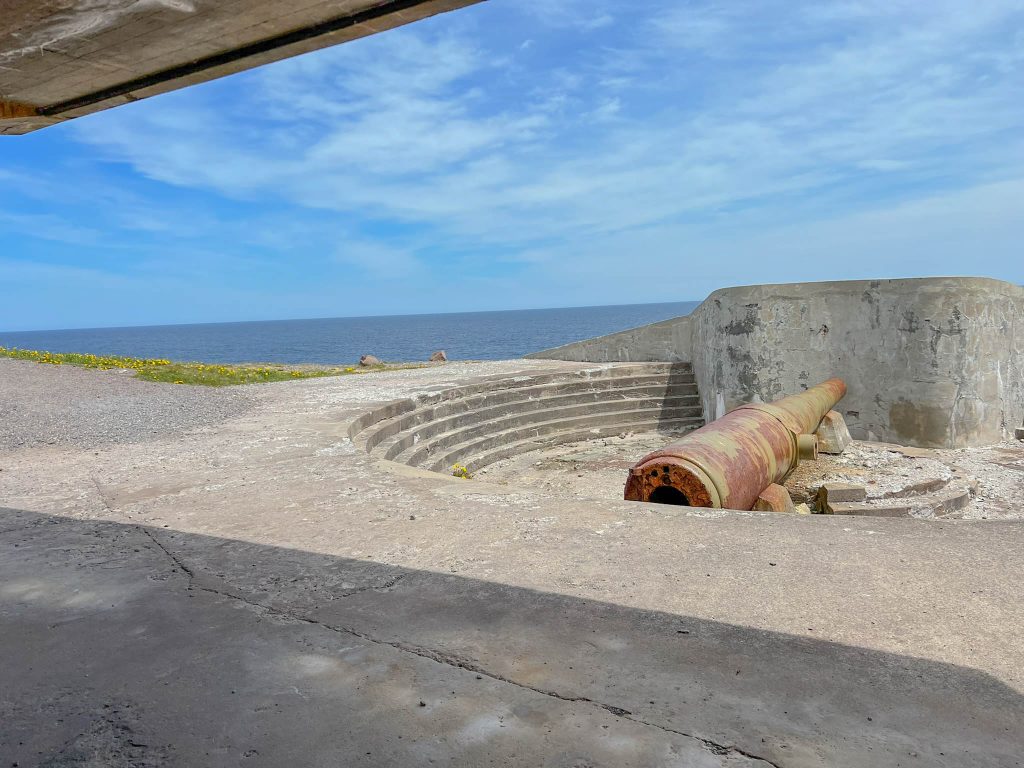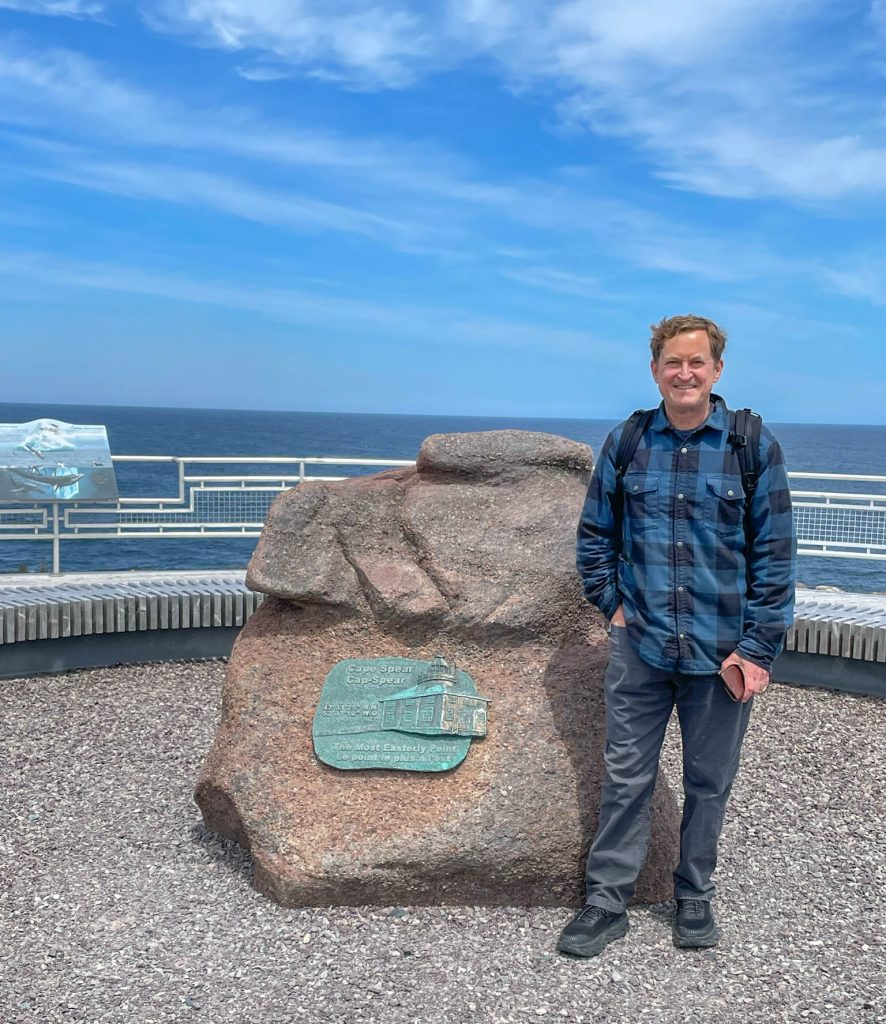 There are some trails along the cliffs and you can even walk to the trailhead (mile Marker 0) of the Trans Canada Trail, also known as The Great Trail. The trail travels nearly 15,000 miles from this point, all the way to the Pacific and Arctic oceans, making it the longest recreational multi-use trail network in the world. A few people have made the journey, including Dianne Whelan who made a documentary about her experience, "500 Days in the Wild". Fun fact, Dianne actually stayed at my house in New Mexico when I rented it out through AirBnb. At the time, she had recently completed a "40 Days at Basecamp" documentary about the Base Camp at Mount Everest. I only spoke with Dianne for a short time during her stay, but she seems like a really cool person with many amazing experiences.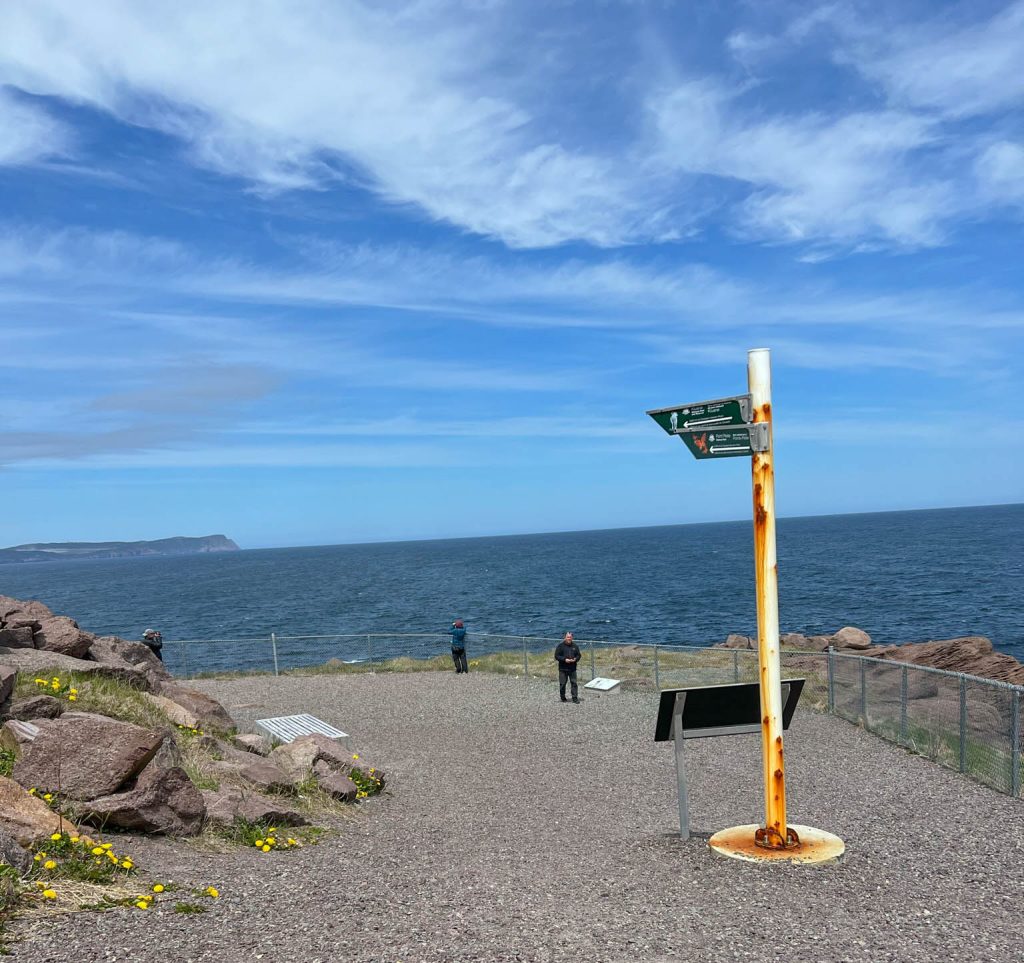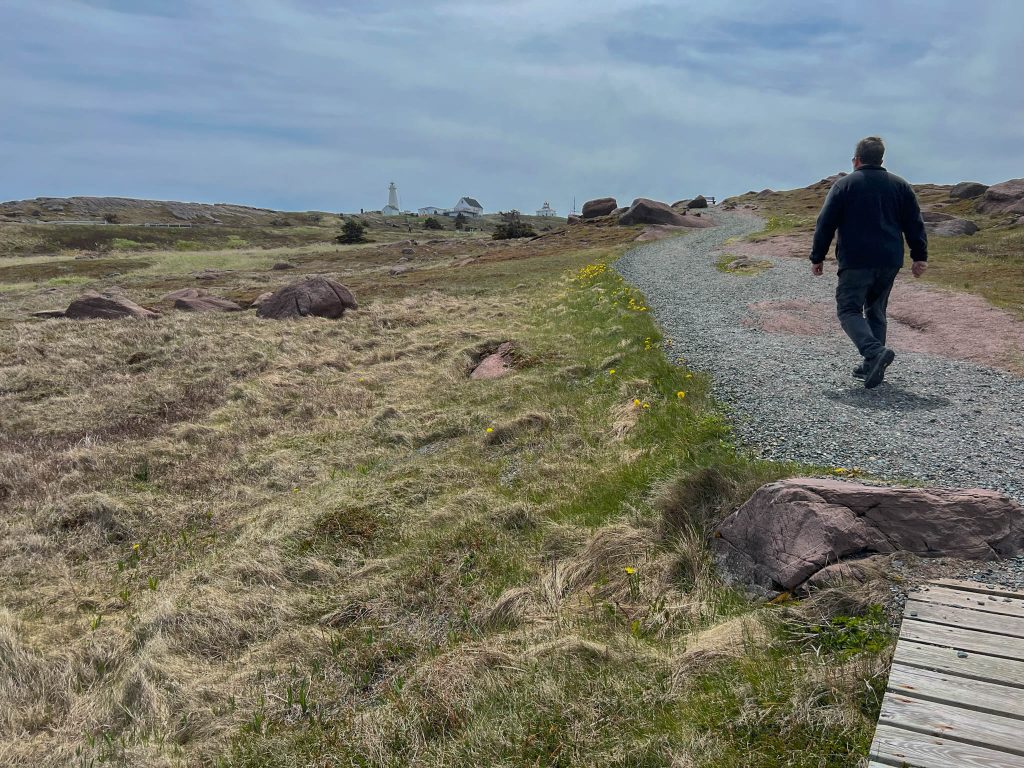 Next week, I'll continue with Part 2 of this post, focusing on the "Screech-In", food, and nightlife of St. John's, Newfoundland.
Thanks for reading!
Mark
Mark Aspelin, The New Mexico Travel Guy, is a travel writer and author of two books who has enjoyed a wide variety of adventures in his travels to over 100 countries and all 50 U.S. States. Mark lives in the mountains outside of Albuquerque, New Mexico, which serves as a great home base for his New Mexico Travel Guy blog (www.newmexicotravelguy.com)