Unusual sculptures and the Tinnie Silver Dollar Steakhouse
As you drive along Highway 70 through the town of Tinnie, the only landmarks you'll likely notice are an Allsup's Convenience Store and gas station, a post office, a church, and a large, white building called the Tinnie Silver Dollar. If you're paying close attention, you may also spot some large, unusual sculptures near the volunteer fire station. As seems to be the norm during my travels in New Mexico, there are many interesting stories, people, and history to discover in the small towns of the Land of Enchantment, and Tinnie is no exception! Read on to learn more about the tiny town of Tinnie, New Mexico.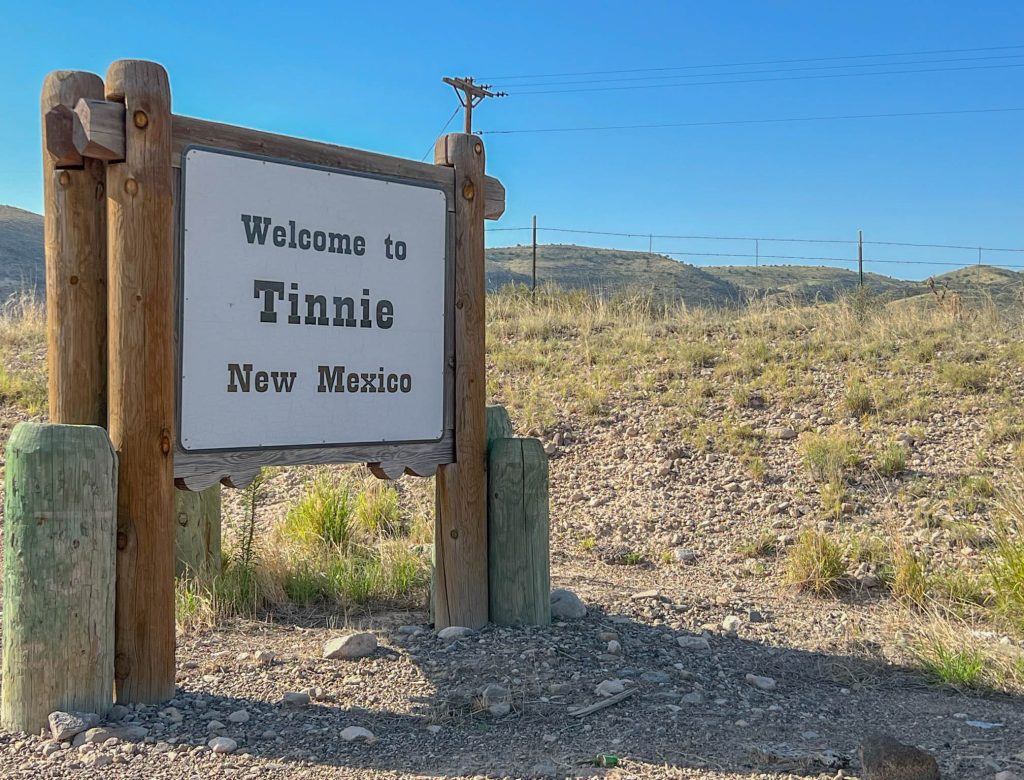 BRIEF HISTORY OF TINNIE
Tinnie, New Mexico is a unincorporated community in Lincoln County, New Mexico, about 25 minutes east of Ruidoso Downs, 45 minutes west of Roswell, and just four miles east of Hondo. The name "Tinnie" has an interesting backstory. The town was originally called Las Cuevas (Spanish for "caves") before becoming known as Cuba. That changed with the arrival of Jose and Isidro Analla, once they settled down to farm there in the 1890s. Jose Analla not so modestly decided to name the town after himself, calling is "Analla." In 1903, the family established the Analla post office and a general store, or "mercantile".
A few years later, the Raymond family arrived and decided settle down to farm. They also purchased the post office and mercantile from the Analla Family. The people of the town suggested that Mrs. Oney Raymond petition Washington to change the name of the post office to "Tinnie" after her beautiful little girl. Nearly everyone in town signed the petition and, on April 5, 1909, the town was officially changed to Tinnie. Mrs. Oney Raymond served as the postmaster off and on for a total of nearly fifty years.
In 1959, some big changes were made to the mercantile. A wealthy oilman, Robert O. Anderson bought the mercantile building. He proceeded to spend several hundred thousand dollars to preserve the old country store and add a porch, a tower, and a pavilion, in addition to creating the Silver Dollar Bar and a steakhouse. Anderson even purchased the handcrafted backbar from one of Al Capone's establishments in Chicago. The backbar was so large that it was cut into two pieces, with the other half going to The Lodge in Cloudcroft. Here's a photo of the bar at the Tinnie Silver Dollar (below). Apparently my camera was also impressed with the backbar and decided to focus on that instead of me and Brenda, the terrific owner of the Silver Dollar.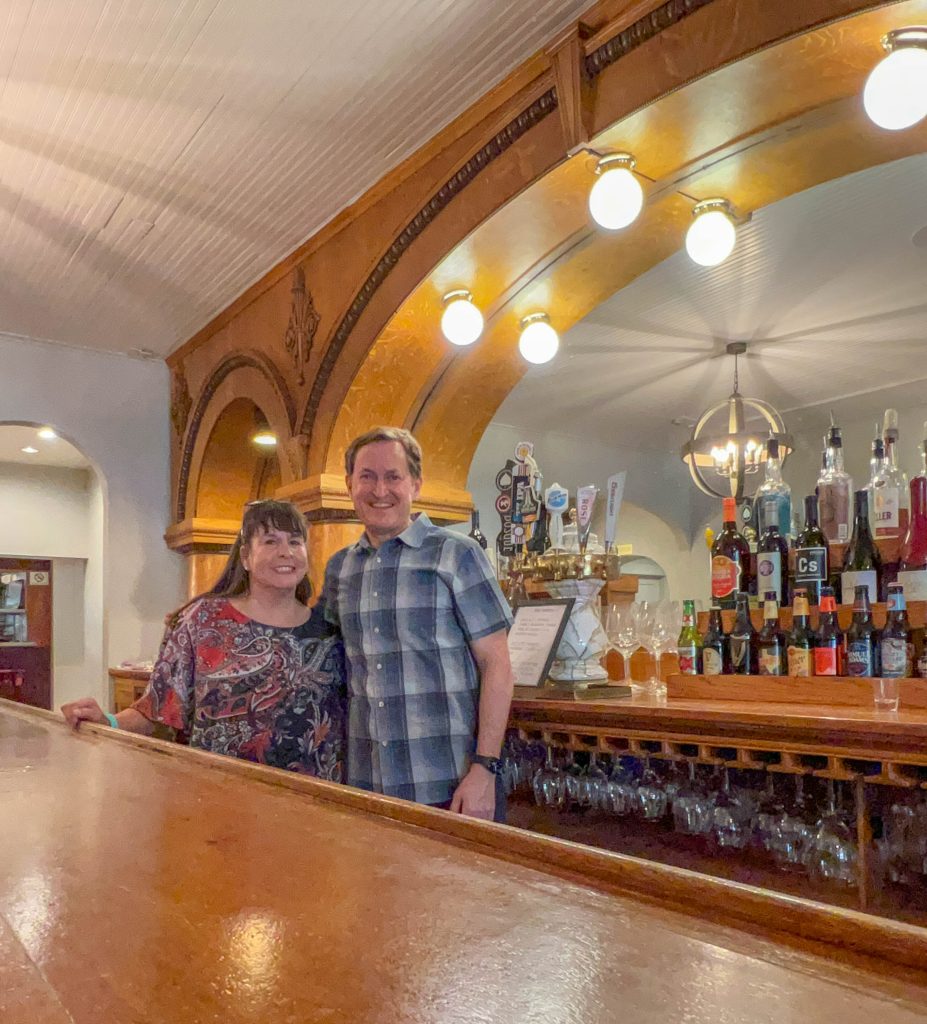 As for Jose Analla, here's an interesting story about how things turned out for him. This is taken from an article, "Historically Speaking: Memories of Tinnie Mercantile" in the Roswell Daily Record that was written by Christina Stock and Janice Dunnahoo, chief archivist at the Historical Society for Southeast New Mexico Archives. The following excerpt is from an article published in the Santa Fe New Mexican that was dated April 18, 1899:
"'Found the Hidden Treasure'
"Two weeks ago Jose Analla, reported to be the richest man in Lincoln County, died near White Oaks. During his lifetime it was often reported that he had large sums of money buried, and several unsuccessful attempts were made to rob him. Even when death came Analla would not reveal to his family where his money was hidden. He demanded that his body be wrapped in a sheet without a coffin, and that he be buried barefooted. His wishes were followed. The hiding place of his money was not discovered until last week, when a grandson of Analla accidentally dug up a can filled with shining $20 gold pieces. How much more of the eccentric old man's wealth is buried is not known, but nearly everyone in the vicinity has turned treasure seeker and is looking for buried wealth in all likely and unlikely places."
Unfortunately, I wasn't aware of the buried gold stories until after my visit.
Today, most of the residents of Tinnie are ranchers and farmers. The Tinnie Silver Dollar restaurant, bar, and mercantile is also alive and well, and definitely worth the stop. The Tinnie Silver Dollar store has Tinnie T-shirts, chocolates, candy, bottled sodas, and candles and local art from Roswell and the surrounding area.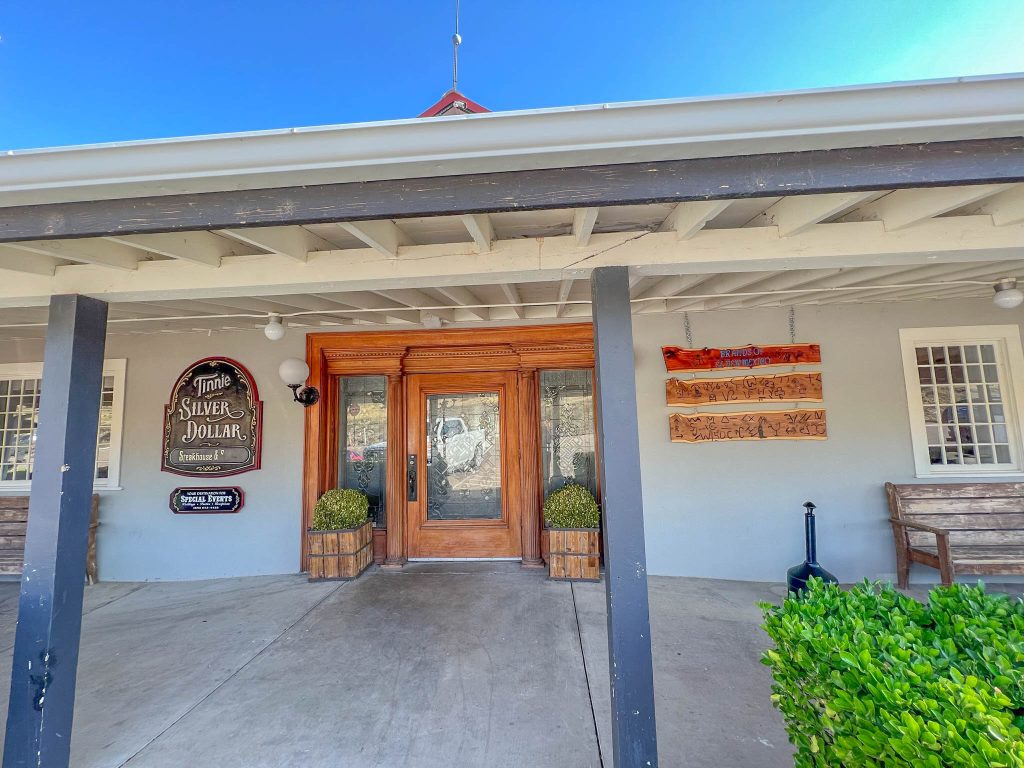 WHERE TO STAY IN TINNIE
Believe it or not, there is a place to stay in Tinnie. You can rent a casita at the Tinnie Silver Dollar. Prices range from $130 per night for The Queen Suite and $160 per night for The King Suite. You can find photos of the renovated suites on the Tinnie Silver Dollar website. Another option is to stay at Tierra del Alma Bnb in nearby Hondo, about a five minute drive from the Tinnie Silver Dollar. You can reach Tierra del Alma directly or book it through AirBnb.
WHERE TO EAT IN TINNIE
Food is another easy topic to cover for Tinnie. There's only one restaurant. You guessed it – the Tinnie Silver Dollar Steakhouse. The Silver Dollar serves high quality steaks, hamburgers, and seafood that is paired with local produce and a good selection of wine and beer from around the world. It's well worth the stop. Keep in mind that the Silver Dollar restaurant is only open Friday – Sunday. Restaurant hours are 11am – 8pm on Friday and Saturday, and they offer a popular brunch buffet on Sundays from 11am – 2pm. If you're just looking for a snack, there's an Allsup's Convenience Store in Tinnie that has typical gas station fare as well as decent hamburgers. Although if it's a good hamburger you're looking for, the Silver Dollar restaurant is a MUCH better choice.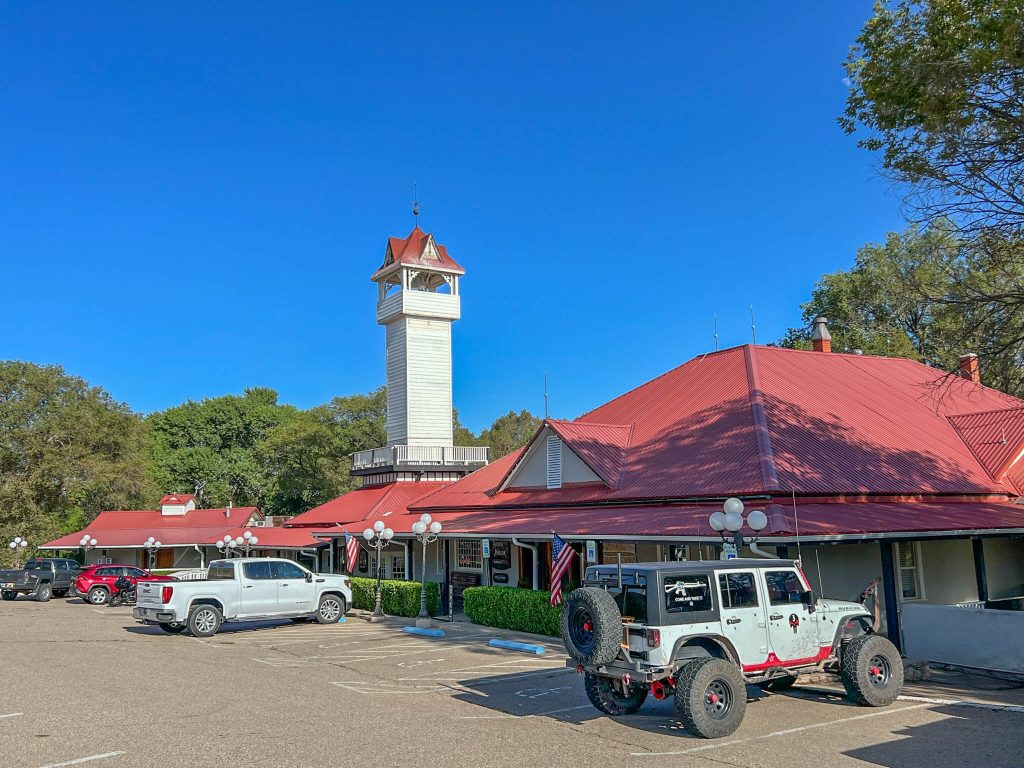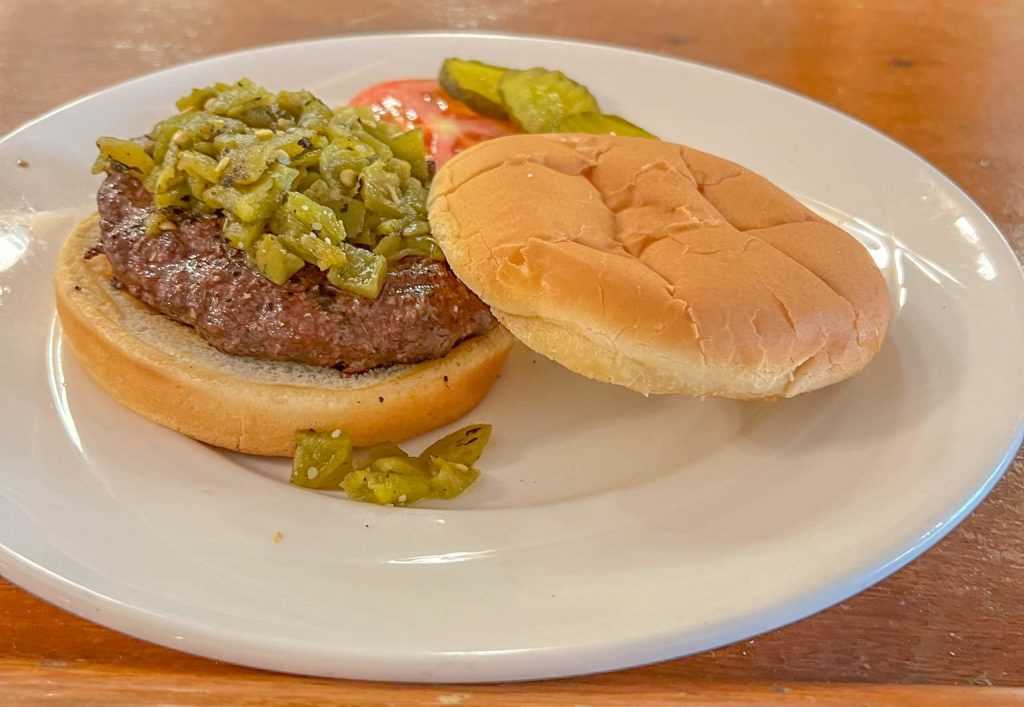 THINGS TO DO IN TINNIE
Well, I think you can predict at least one thing that you should do while you're in Tinnie, but there are a few other interesting things that might catch your eye. Let's start with the obvious.
TINNIE SILVER DOLLAR
I've already covered the topic of the Tinnie Silver Dollar above so I won't add much more here. But I will share a quick story about my experience eating at the bar of the Silver Dollar. While, I was eating a tasty green chile hamburger, I had the good fortune to meet a local named Sid. Prior to moving to Tinnie, Sid lived in Albuquerque. Like many of the other small town New Mexico residents I've met on my travels, he became tired of the crime in Albuquerque and decided to move to a family plot of land in Tinnie. However, Sid didn't turn his back on the homeless and crime of Albuquerque. Instead, he decided to start an organization to help the homeless, which you can learn more about on his website Homeless-Outreach.com.
Sid and I had fun talking about a wide variety of things and we ended up arranging to meet later that evening to go to the annual showing of the "Billy The Kid Days Pageant" in the nearby town of Lincoln. I'll feature the Billy the Kid Days event in a separate blog post about the town of Lincoln. Hanging out with Sid was like having my own personal tour guide as he knew all about the history of the area.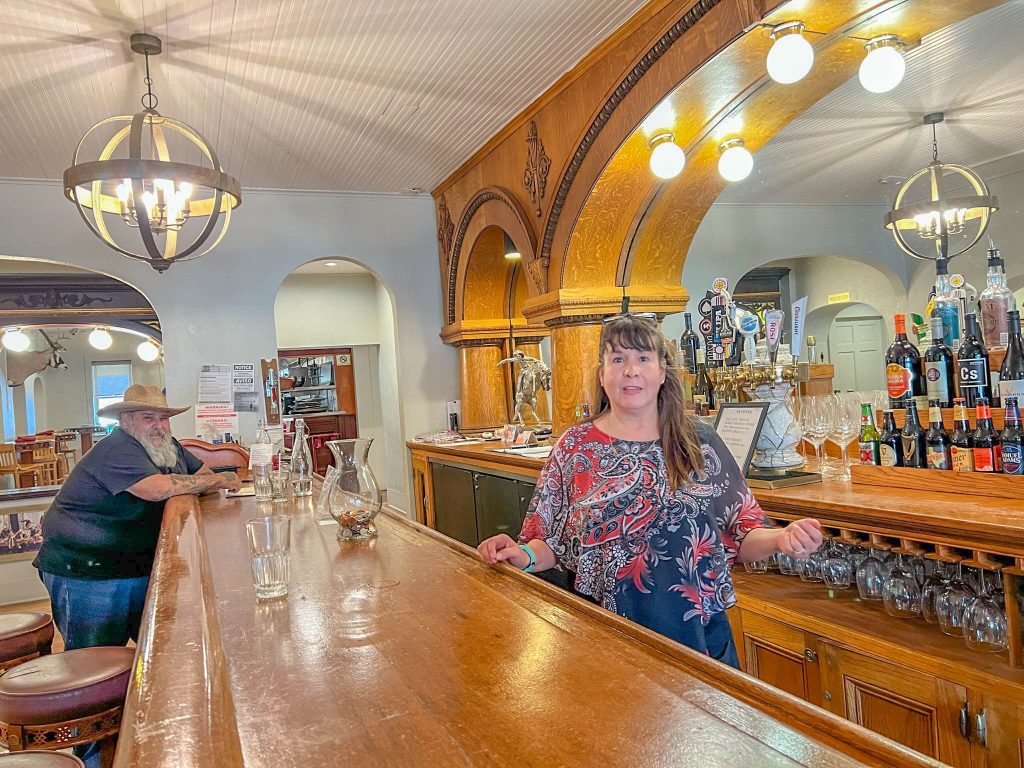 THE SCULPTURES OF WILLIAM GOODMAN
When you're driving through Tinnie, you might notice some very large, unusual sculptures scattered around what looks like an abandoned building. But the old gas station building is not abandoned. It's actually the art studio of local artist William Goodman. When I learned that William was originally from Wimbledon, England, I figured there must be an interesting story there. After all, how does one go from Wimbledon, England to Tinnie, New Mexico? I had the good fortune to speak with William and he was kind enough to share his story with me. Here's what I learned.
William was born in Wimbledon, England in 1937. William served in the Royal Navy in England, where he had the opportunity to spend time in the Persian Gulf. He was able to visit places like Pakistan, Sri Lanka, Oman, and the United Arab Emirates. When he visited Dubai, it had lots of huts, an amazing contrast to the Dubai we know today. He also shared a story where he played on the ship's field hockey team in Basra, Iraq. The played in the sand, and the opposing Iraqi team would flip sand in the face of the Navy team as part of their strategy.
After leaving the Royal Navy, William decided to immigrate to the United States in 1959. During a visit to the California School of Fine Arts (renamed San Francisco Art Institute in 1961, which closed in July 2022), he became interested in art and never looked back, with the exception of a 4 year stint in Wyoming working as a surveyor in a coal mine. While that certainly wasn't his favorite line of work, it was lucrative and it enabled him to to purchase an old schoolhouse in Madrid, New Mexico in 1979. He has been in New Mexico ever since, working as a painter, sculptor, printmaker, inventor, and toymaker.
William spent two years teaching at the University of New Mexico in Albuquerque. After that, he was invited to take a position in Roswell, New Mexico with the Roswell Artist-in-Residence program. William's wife wasn't a fan of living in Roswell and she returned to New Orleans with their daughter while William stayed in Roswell to work on paintings. There were two artists in the Hondo Valley that William used to visit on occasion: Peter Rogers from the town of San Patricio and Luis Jiménez from the town of Hondo. That's how William became familiar with the town of Tinnie. Eventually, William learned of some property for sale at a low prince in Tinnie. In 1998, William sold the old schoolhouse in Madrid and used the money to purchase on old grocery store, motel, and two houses that the seller was happy to get rid of. There was no electricity or plumbing in any of these buildings. He later purchased an old gas station across the road as well. William has lived in Tinnie ever since.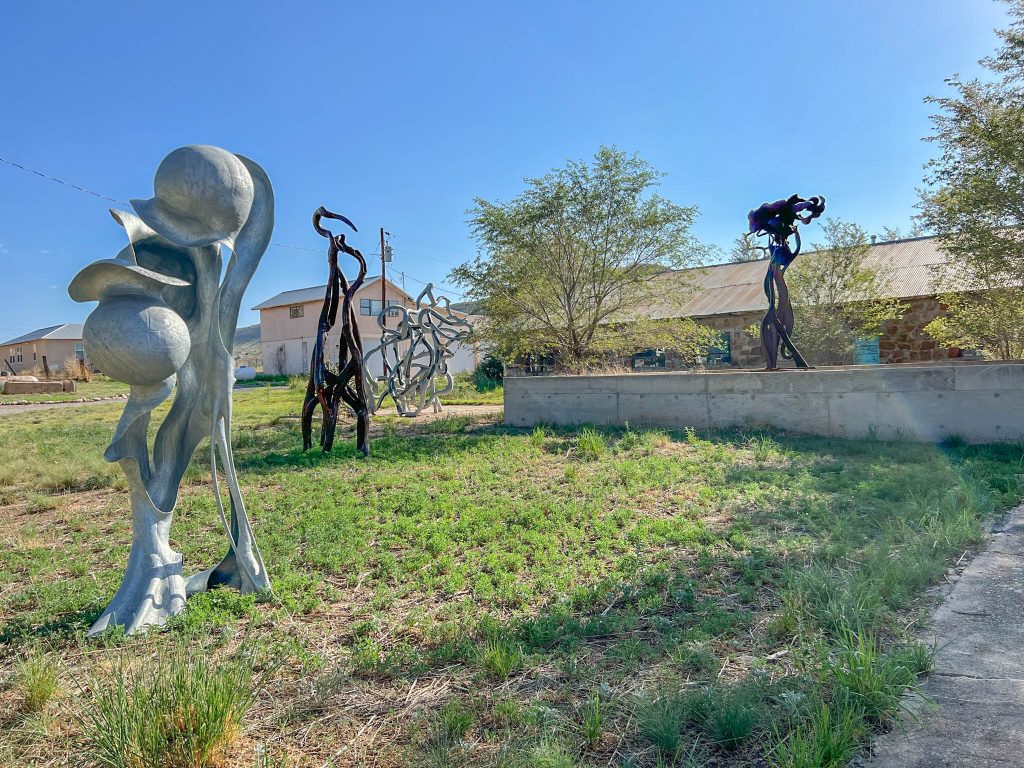 William's sculptures and paintings can be found in museums, corporations and in private collections throughout the country. For example, he has a 30-foot mural called "Oddy Nocky" that is featured at the Roswell Museum and Art Center. You can also find his work at the Anderson Museum of Contemporary Art in Roswell, the Museum of Fine Arts in Santa Fe, and the Oklahoma Arts Center in Oklahoma City. If you happen to work for the Atlantic Richfield Corporation in Los Angeles or the Thunder Basin Coal Company in Wyoming, then you can also find his art there.
I asked William what he likes most about living in Tinnie. He said that he likes the clean air and amazing views all around. He also enjoys taking advantage of the well-maintained Highway 368. He can jog or walk there without ever seeing a car – "it's like having your own running track". Other things that William enjoys include working on the buildings such as the old motel, keeping in touch with his daughter who lives in Chicago, and greeting the wide variety of visitors who notice his statues. When he sees people checking out his statues, William will often come out to say hello. To learn more about William Goodman's art, check out his website.
What else is in Tinnie?
The only other buildings that you'll likely notice in Tinnie include the post office, Tinnie General Store, the First Baptist Church, and the Tinnie Cemetery. William informed me that the General Store was a victim of the creation of highway 70 / 380 between Ruidoso and Roswell. The highway completely changed Tinnie, enabling people to travel from Ruidoso to Amarillo without stopping. The General Store used to be a grocery store and it also rented videos and served as the post office. Today, someone is renting out the General Store building to sell alfalfa, and a separate post office building was built.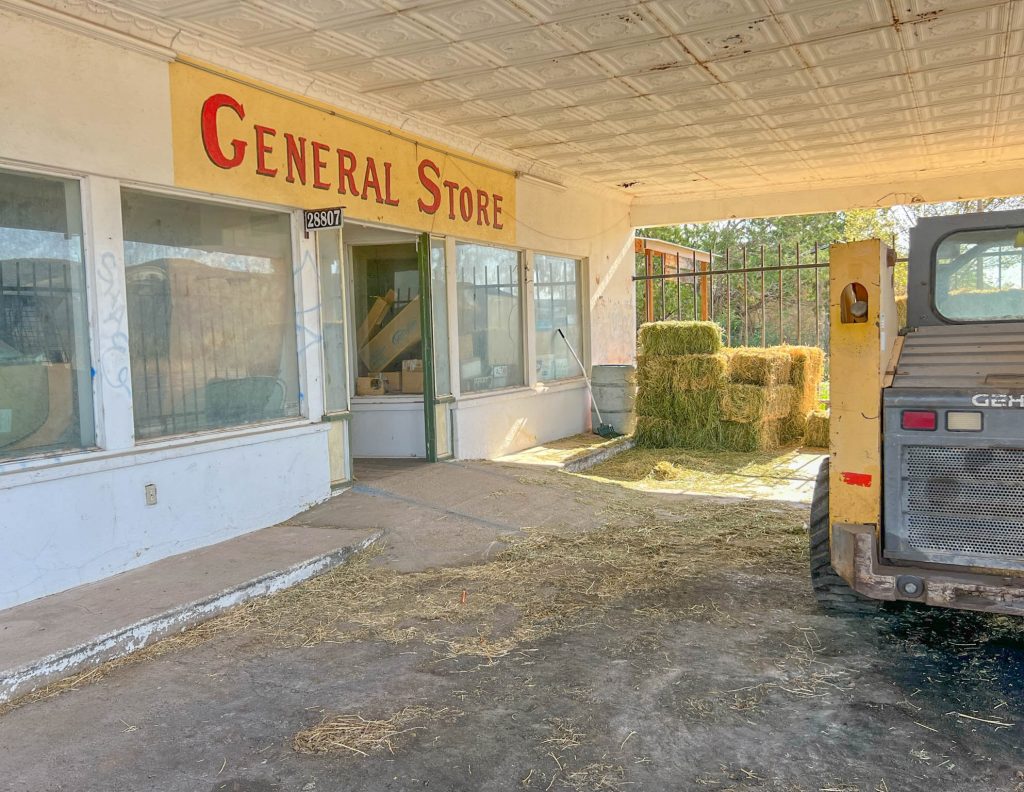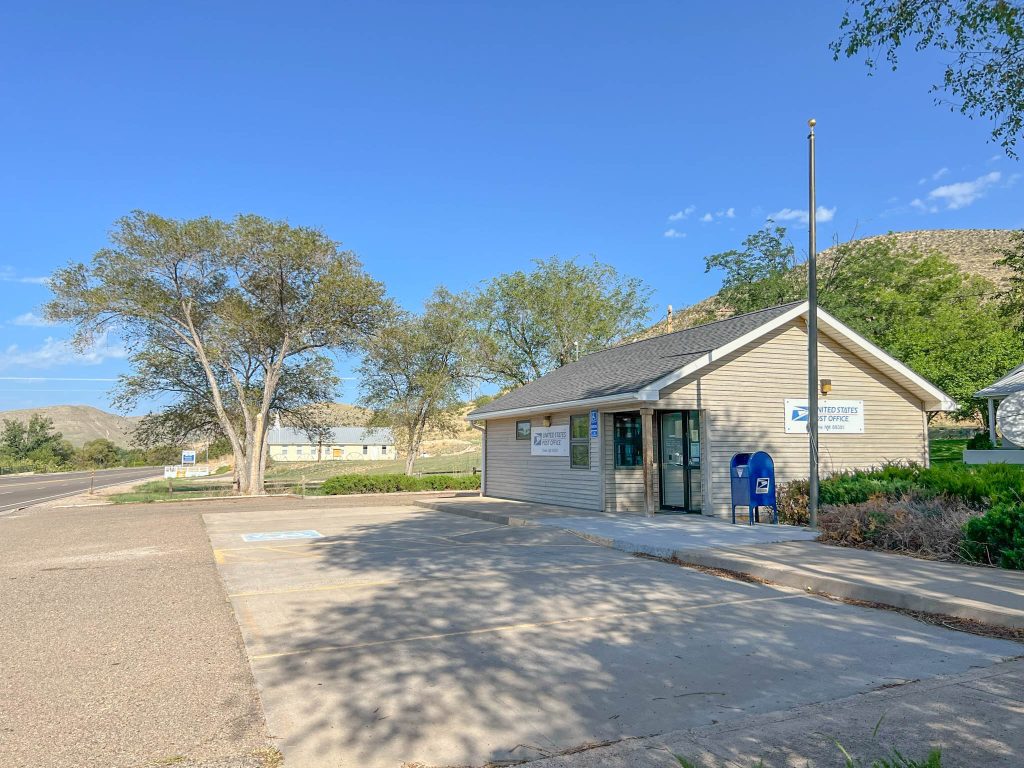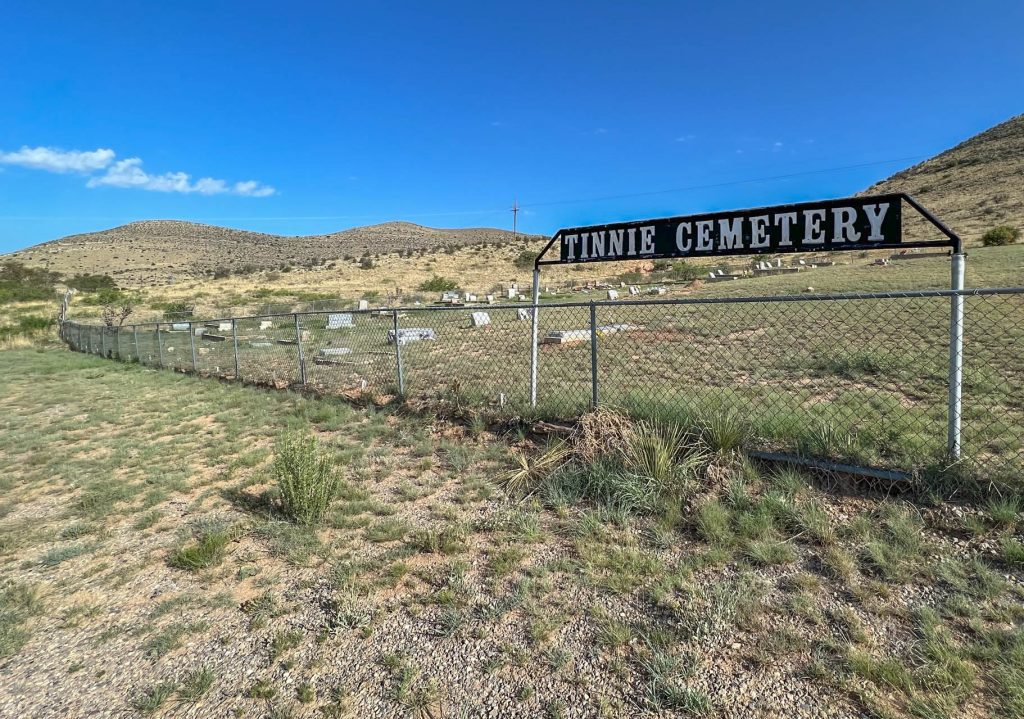 And that's all that I have to report!
I enjoyed my visit to Tinnie and and hopefully you now have a reason to pause there for a break, a meal, or perhaps even spend the night the next time you're passing through.
Happy travels!
Mark (New Mexico Travel Guy)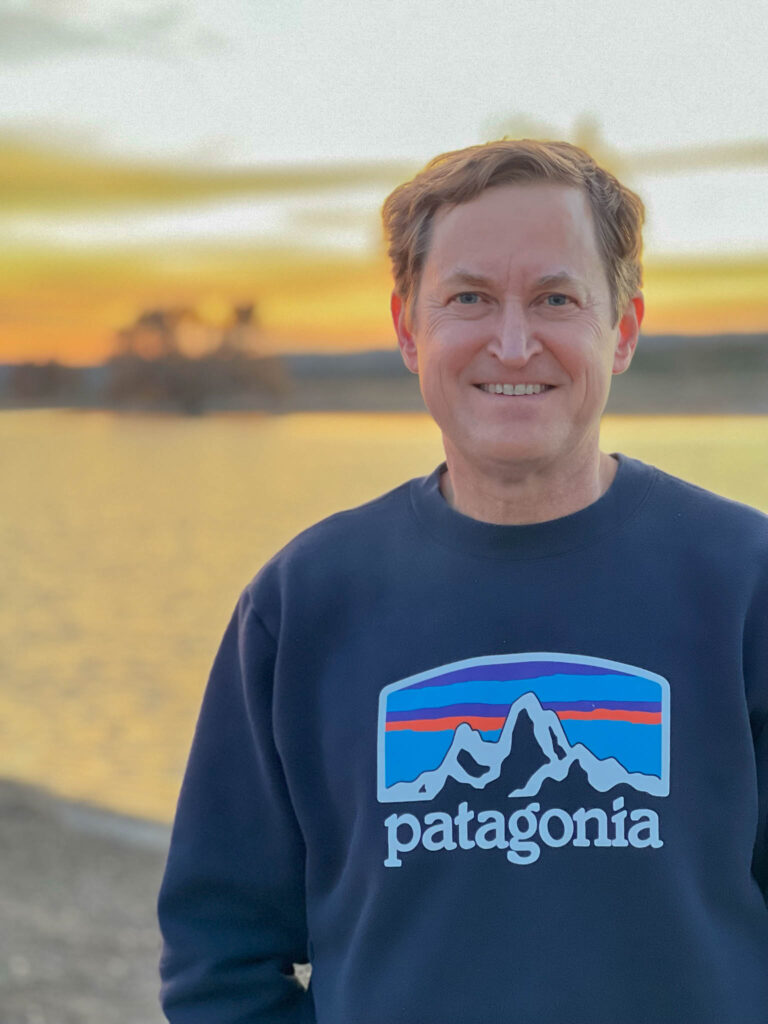 Mark Aspelin, The New Mexico Travel Guy (www.newmexicotravelguy.com), is a travel writer and author of two books who has enjoyed a wide variety of adventures in his travels to over 100 countries and all 50 U.S. States.  His current project involves visiting EVERY town in his home state of New Mexico (there's over 500 towns) and writing a story about each one.  When not traveling, Mark lives as a recluse in the mountains outside of Albuquerque, New Mexico where he's available to write well-researched, accurate, and entertaining articles on assignment for editors. He can be reached at [email protected]