An overnight stay in Raton on the way to see the Red Hot Chili Peppers concert in Denver
On July 22, 2022, my son and I hopped in the car to begin a road trip to Denver to catch the Red Hot Chili Peppers concert at "Empower Field at Mile High" stadium the following night. Yes, the "Road Trippin'" in the title of this post is a reference to one of the band's songs. Since my son was a captive audience, and I'm chipping away at visiting each town in New Mexico, I decided that it would be fun to spend a night in Raton, New Mexico, the last city before traveling another 6.5 miles north to cross the Colorado border. I'm not sure my son agreed with that idea being "fun", but he's a good sport about these things.
After 3-hours of quality bonding time, we arrived in Raton. Great! Well, now what. I didn't know anything about Raton since I've never actually got off the highway in Raton on my road trips to and from Colorado. After some quick research, I learned that Raton has a population of just over 6,000 people and it's located at an elevation of 6,041 feet. Geology nerds enjoy coming to Raton to view the Cretaceous-Paleogene boundary, also known as the iridium layer. I didn't know what that means either. Apparently, this boundary marks a period of time of around 66 million years ago when a large meteorite triggered a mass extinction event, wiping out most of the dinosaurs (other than birds). The unusually high concentration of iridium makes people think it must have come from a meteor since we don't normally see that much of the stuff on Earth.
About 65,999,000 years after the iridium layer was formed (late 1800s), Raton became a major center for mining, ranching, and the railroad. You can still see these influences in Raton today. For example, our AirBnb was an old train depot that was built in 1890 and was originally located in Maxwell, New Mexico. Even some of the original writing from passengers is preserved on the walls of the kitchen.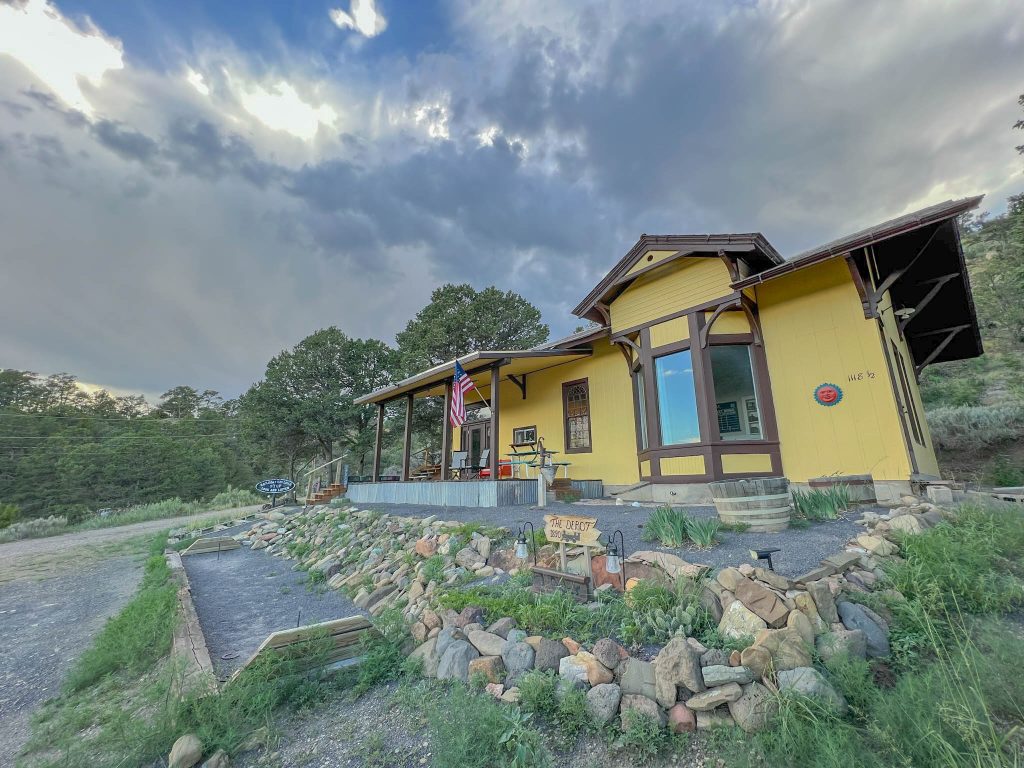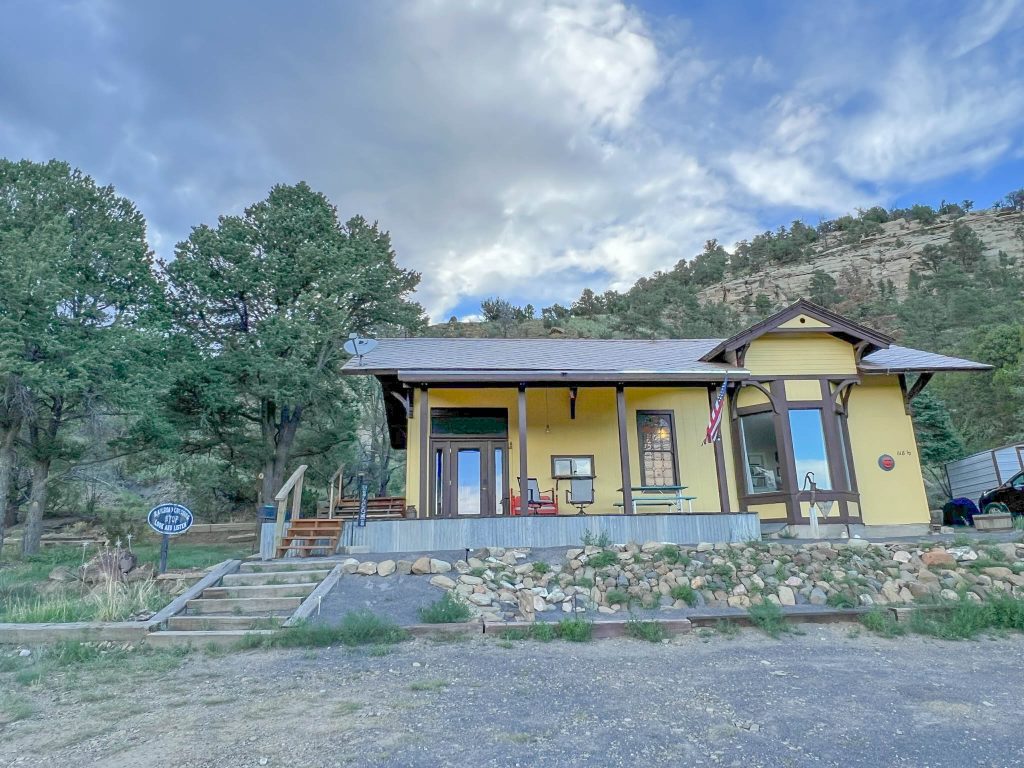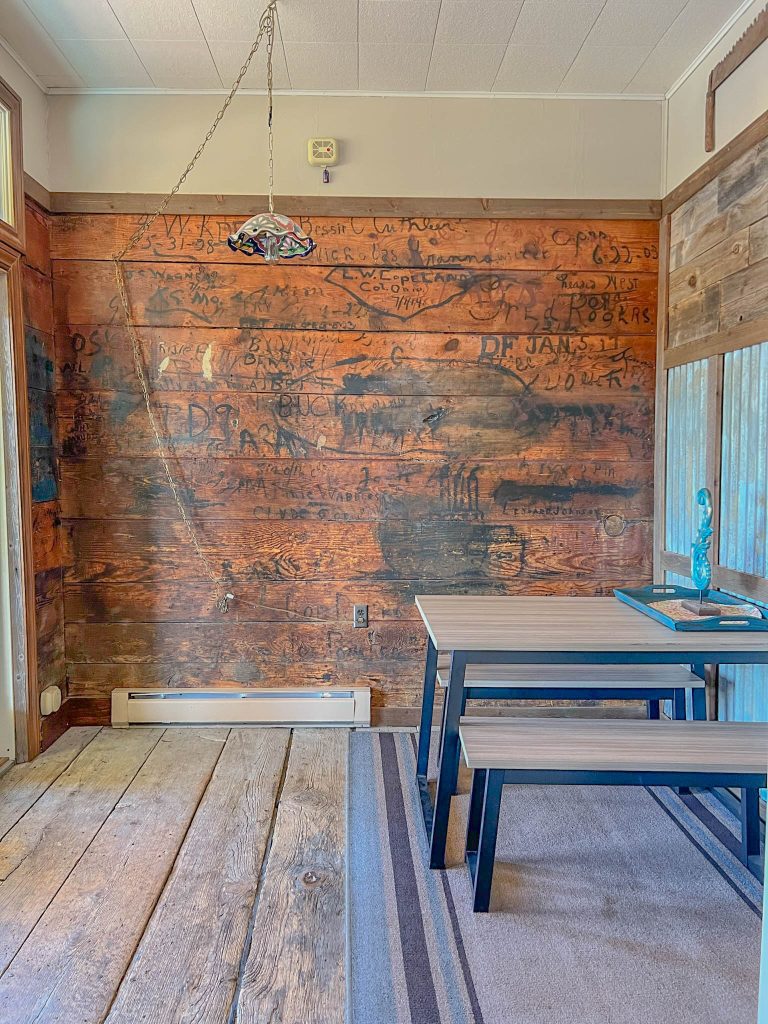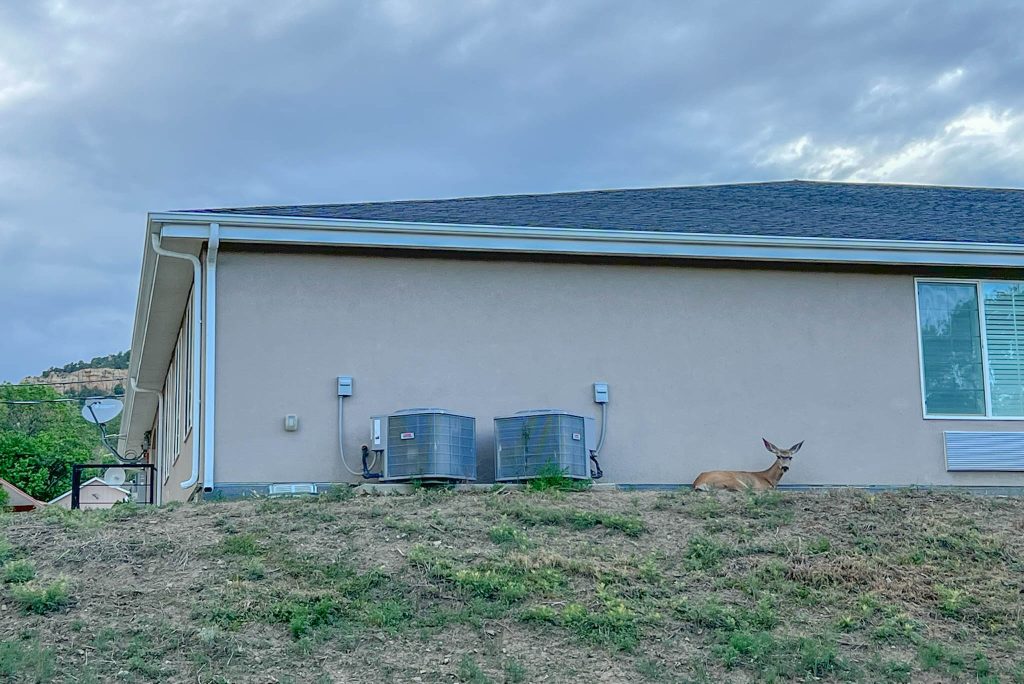 After checking in, it was time to eat. After doing some research, we decided to give Bruno's Pizza & Wings a try since it's located downtown and had very good reviews. It's a family owned and operated restaurant that's been around since 2015. Apparently their wings have won some awards in the New Mexico. Since my son loves wings, I thought for sure he would order it. But he ended up getting a pizza instead. He was hungry and felt that wings weren't going to cut it. So we each ordered our own pizza – I opted for pepperoni and green chile. The pizza turned out to be excellent – one of the best we've had in New Mexico.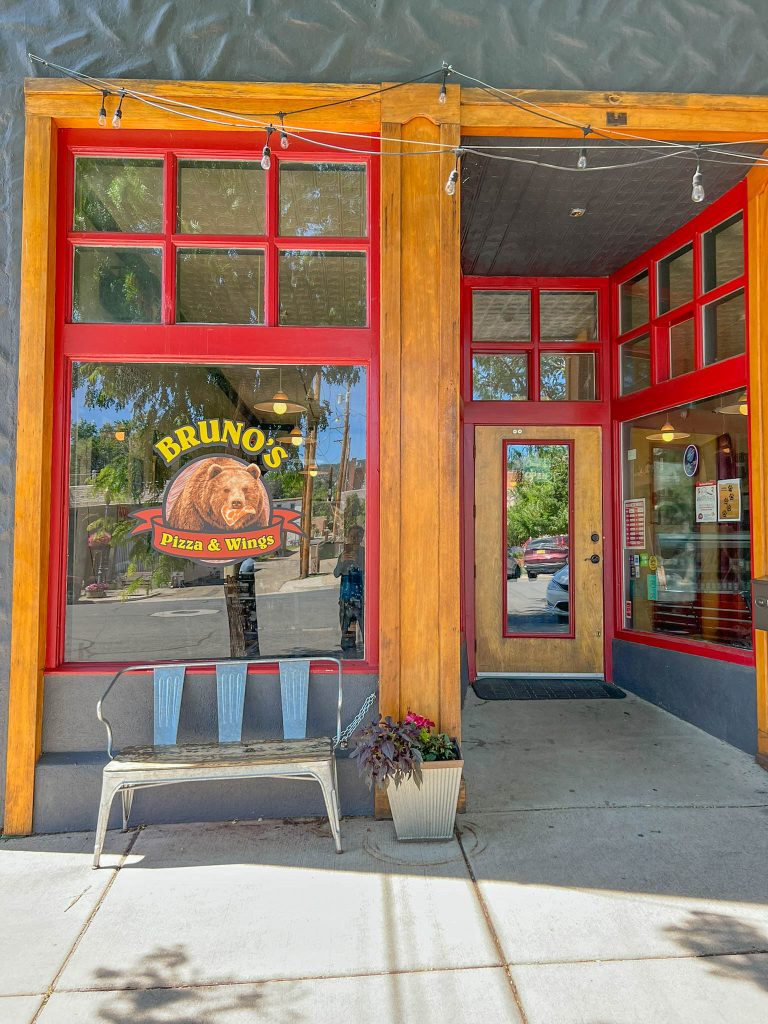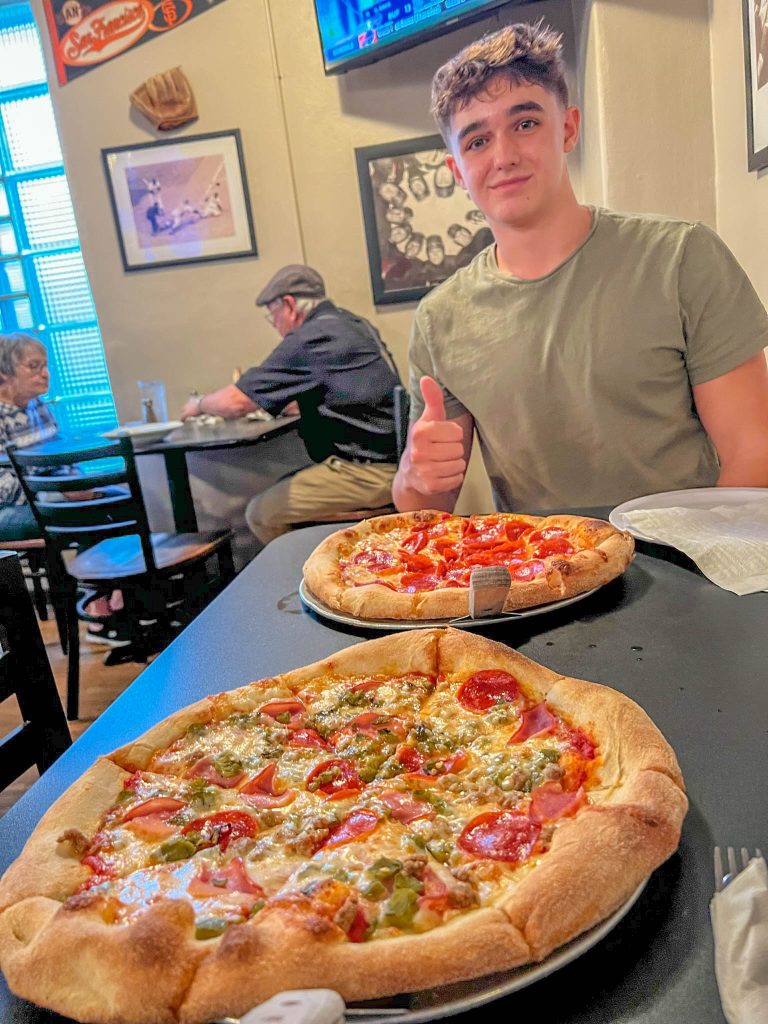 After dinner, we walked around the historic downtown only to discover that our visit happened to coincide with the Run to Raton, a three-day motorcycle rally that takes place each year in Raton, featuring campouts, vendors, and free music. We decided to check it out, feeling a bit out of place with our non-biker gear. But nobody seemed to care. Everyone was much more interested in socializing, drinks, and live music from the New Mexico heavy metal band called Heavy. The band was good, at least from my perspective. I knew all of the songs they were playing thanks to the music scene I grew up with in the 1970s – 1990s. My son is more into rap, so his heavy metal education is lacking. Of course, he says the same thing about me when it comes to my rap education … at least modern rap. After all, I did go to a Run-DMC concert with the Beastie Boys as the opening act, back in June 1987 at the MECCA Arena in Milwaukee, Wisconsin! Yes, I'm old, and no, he's not impressed.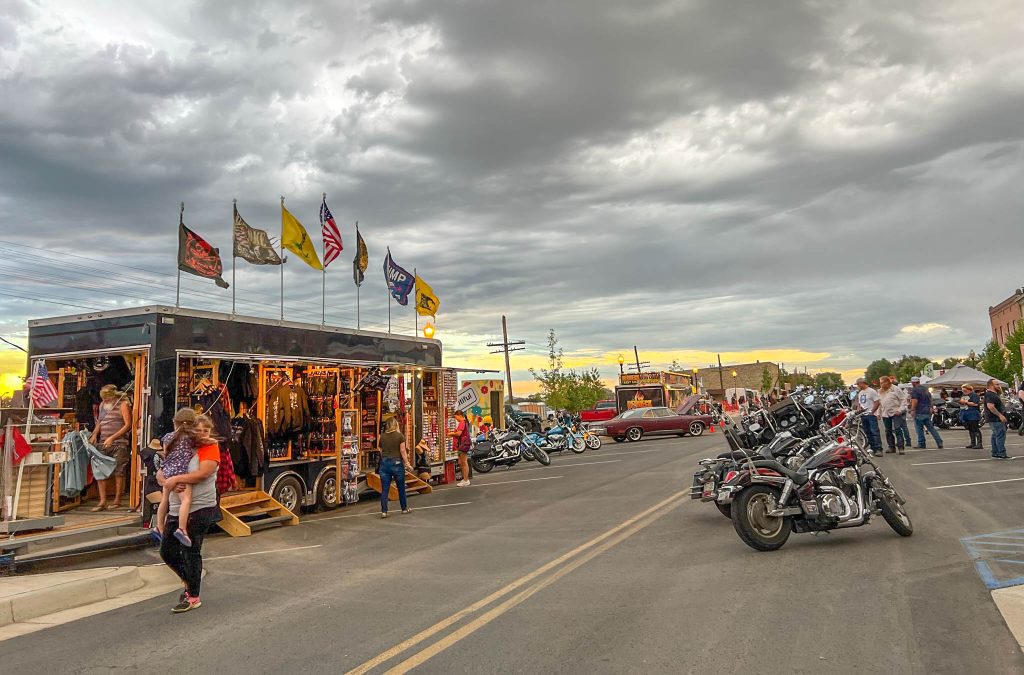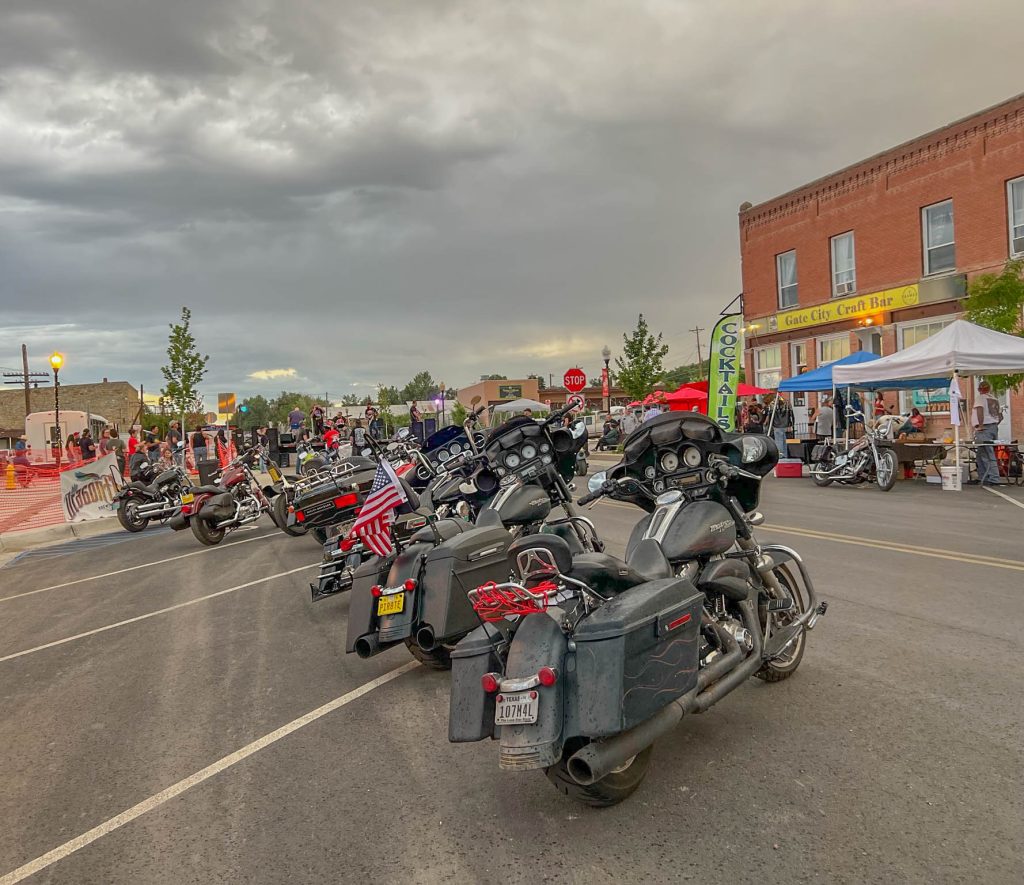 The next day, my son and I decided to check out the NRA Whittington Center in Raton. I heard it was a cool place to visit but had no idea what to expect. The place was huge. It covers more than 33,300 acres and has 25 ranges for a wide variety of shooting disciplines. The NRA Whittington Center also includes the Frank Brownell Museum of the Southwest, which happens to be the largest firearms museum in the southwest, with over 200 firearms from different periods of US history. And the price is right – the museum is free of charge. Even if, like me, you're not really into guns, it's worth the stop. Unless you're REALLY not into guns and don't want to see a lot of trophy animals mounted on walls, in which case you'll want to pass. My son and I were glad we made the trip.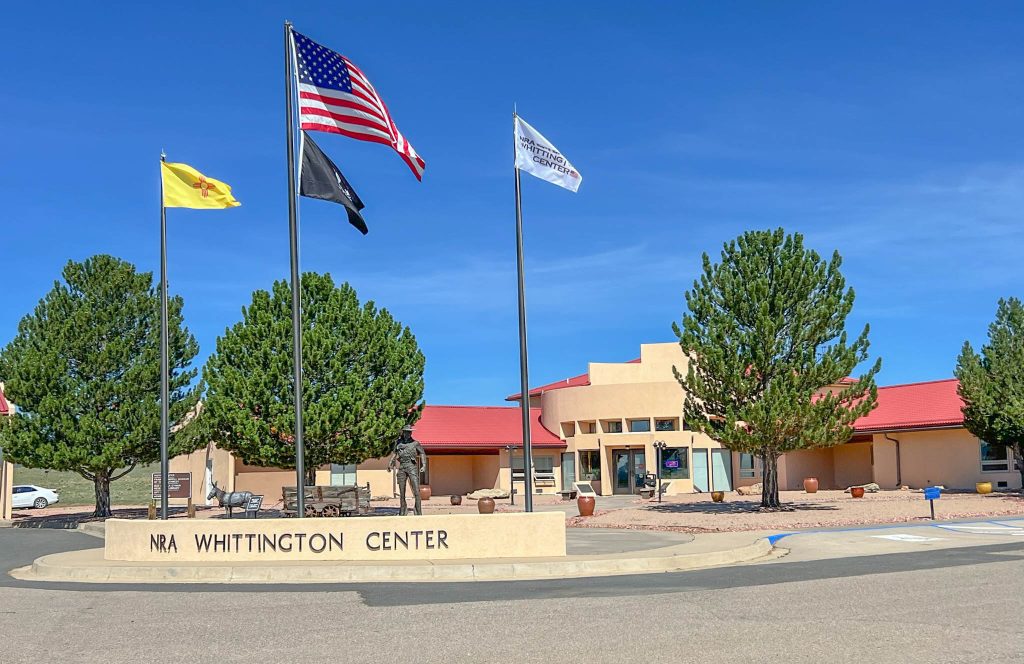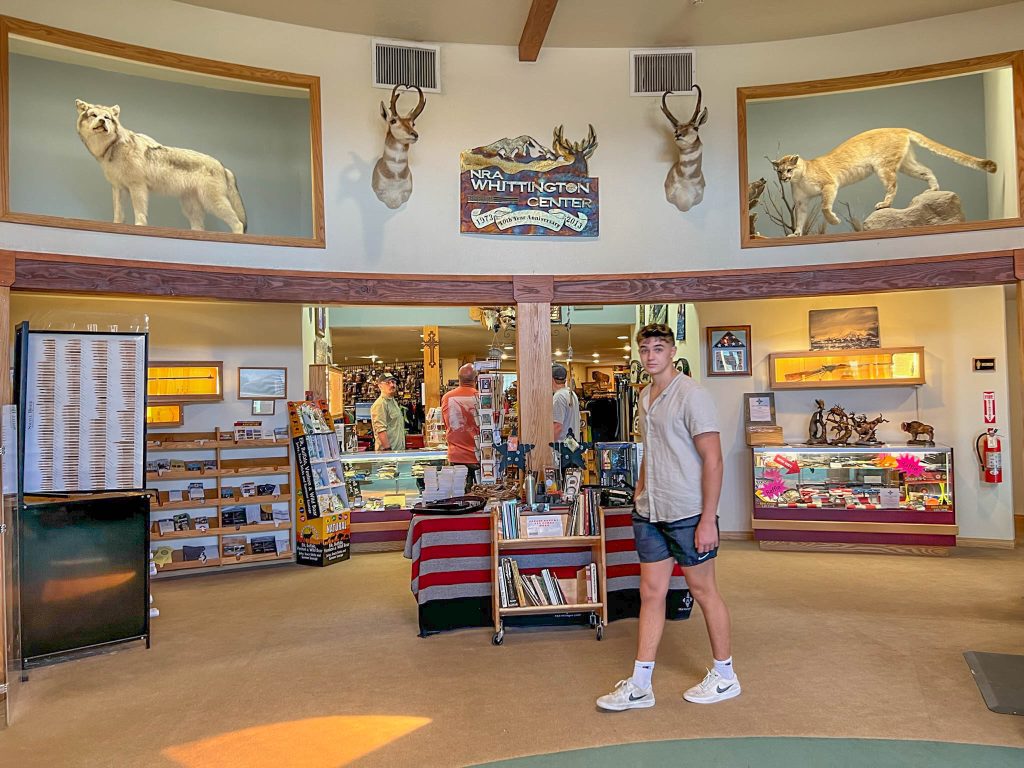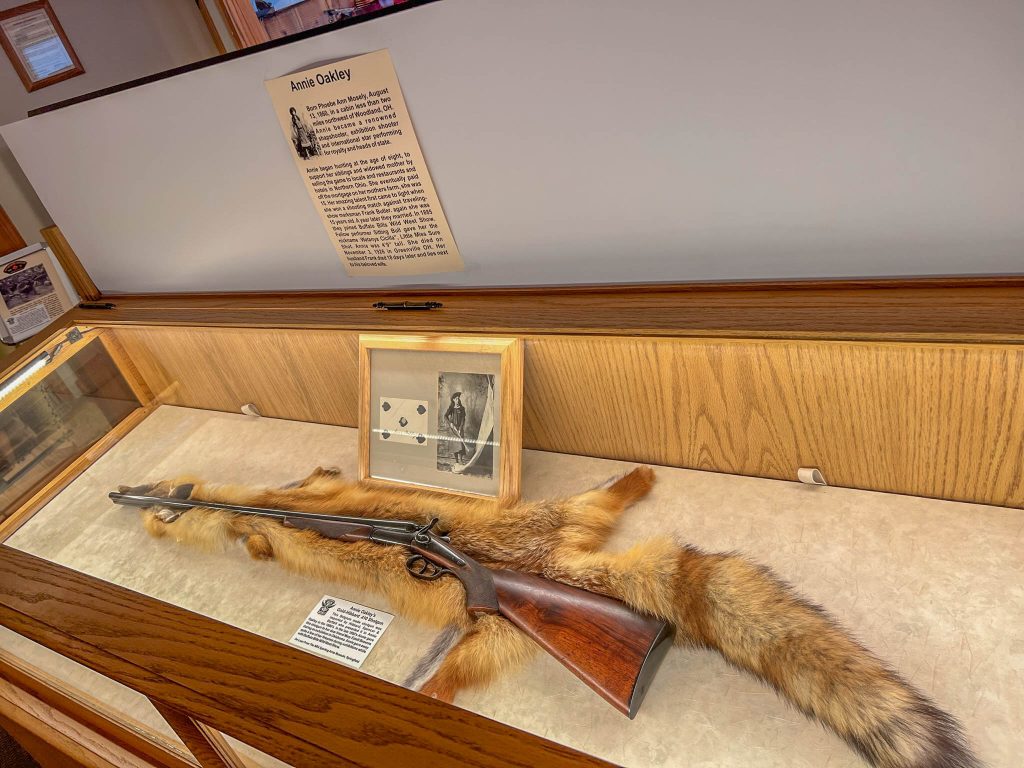 The next morning, we explored Raton a bit more, before hitting the road for Denver.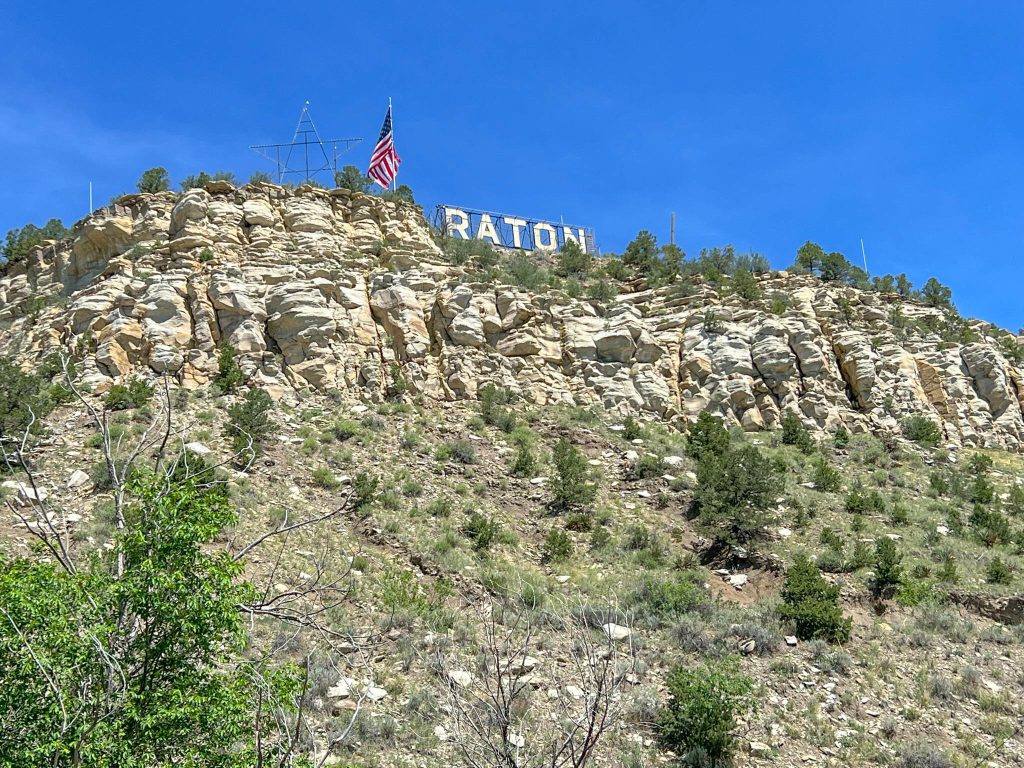 Another place that's worth checking out close to Raton is Sugarite Canyon State Park (12 miles northeast of Raton). I'll cover that in a separate post at some point.
After departing Raton, it was another 3-hour drive to Denver to catch up with my brother and his son for the Red Hot Chili Peppers concert. Once we got to our seats, we could see some serious storm clouds brewing. It was pouring rain before RHCP came on stage, so many any of us left our seats to duck under cover. We assumed the band wouldn't start playing until the rain eased up a bit. As they saying goes, when we "assume", we "make an ASS out of U and ME". The lights went dark and the show started in a heavy downpour. Of course we neglected to bring raingear. But duty calls. It was back to our seats. My son and nephew were troopers and had never left their seats, so they had a good head start in getting soaked. It turned out to be a lot of fun and the Red Hot Chili Peppers put on a great show. Here is the setlist in case you care, along with a few photos and a short video clip from the show.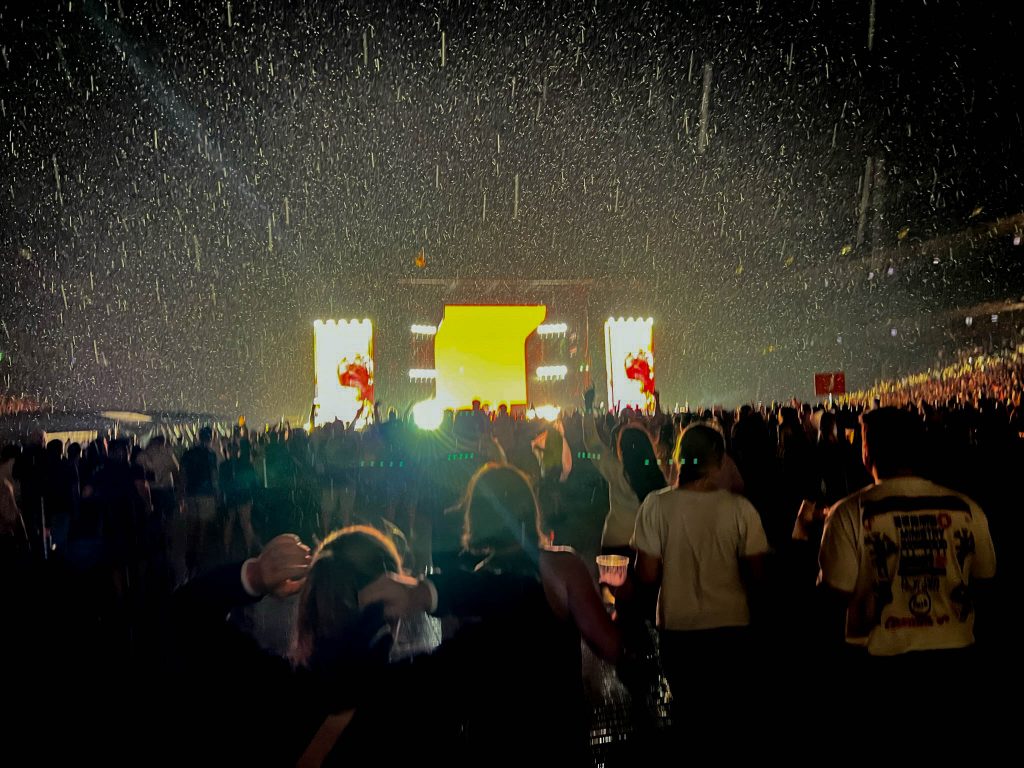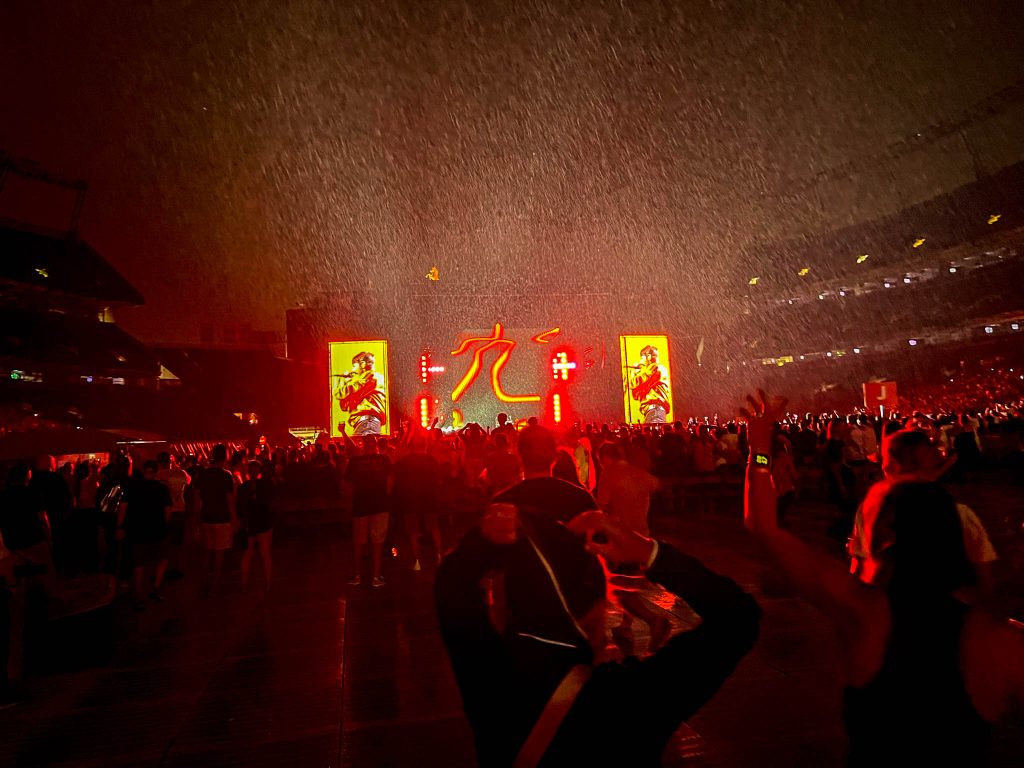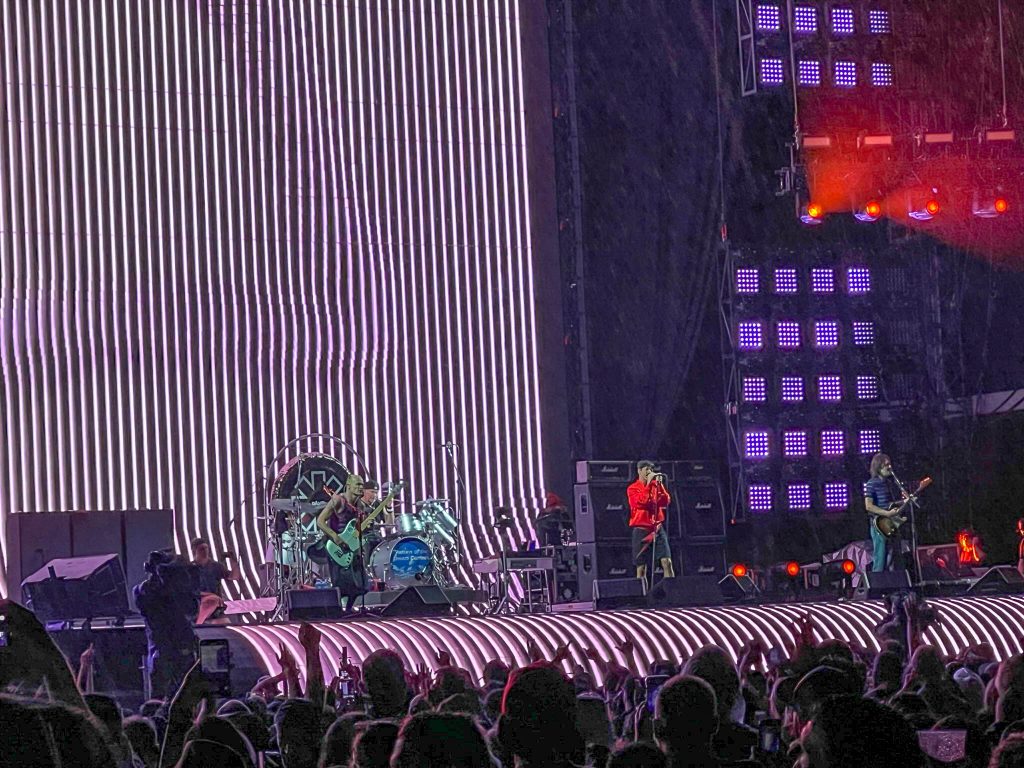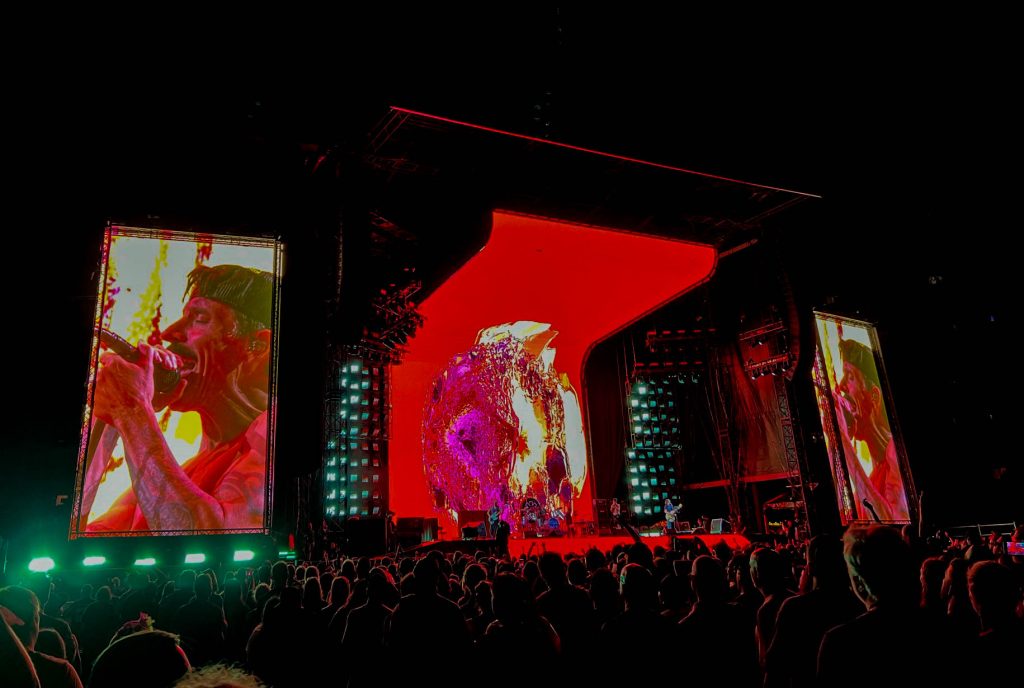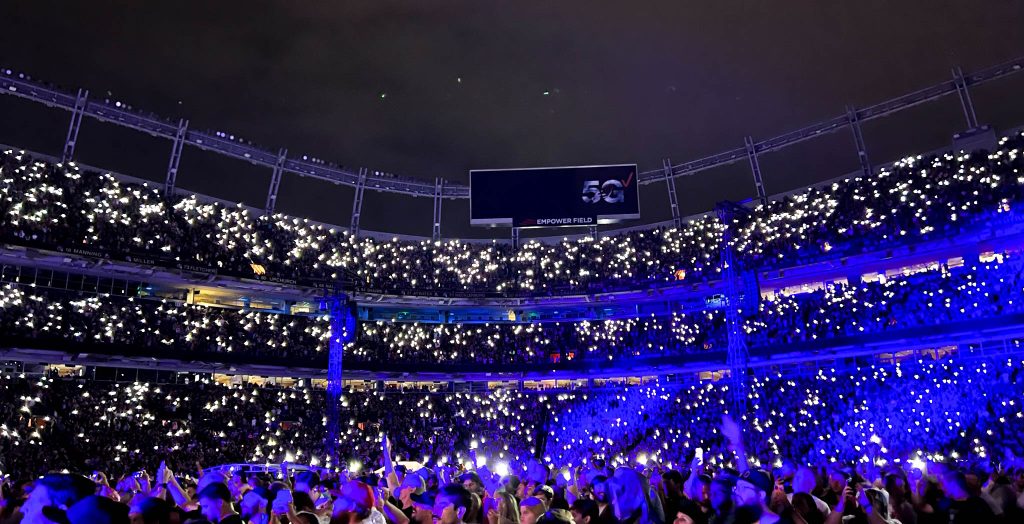 Happy travels!
Mark (New Mexico Travel Guy)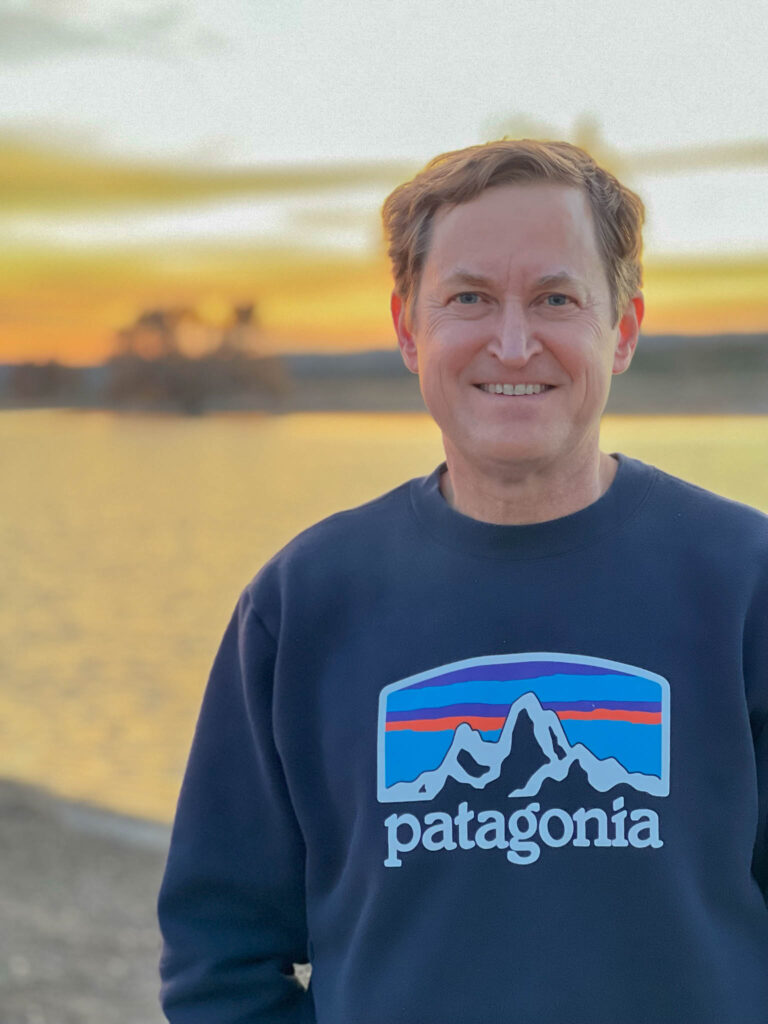 Mark Aspelin, The New Mexico Travel Guy (www.newmexicotravelguy.com), is a travel writer and author of two books who has enjoyed a wide variety of adventures in his travels to over 100 countries and all 50 U.S. States.  His current project involves visiting EVERY town in his home state of New Mexico (there's over 500 towns) and writing a story about each one.  When not traveling, Mark lives as a recluse in the mountains outside of Albuquerque, New Mexico where he's available to write well-researched, accurate, and entertaining articles on assignment for editors. He can be reached at [email protected]