An overnight stay in Monaco with my 10-year old son
Home to about 40,000 residents, Monaco is the second smallest (by area) sovereign state in the world. Only the Vatican is smaller. In case you're wondering, Monte Carlo is one of the "administrative areas" of the Principality of Monaco and it's where the Monte Carlo Casino (of James Bond fame) is located. Monaco is also home to the Monaco Grand Prix Formula One race. And lots of money. Monaco is one of the wealthiest and most expensive places in the world.
As we weaved our way through the streets of Monaco on January 6, 2016, we eventually found our way to our hotel for the night: The Monte Carlo Bay Hotel and Resort. It was an amazing place. Erik was already in a state of shock by the quality of cars that he saw during the drive to the hotel, which including a drive by the McLaren showroom … which was now on his list of top priority stops during our stay. But the quality of the hotel just added to his state of bliss. We checked in and were given room 731 – with nice views of the ocean and town. Erik said it was the best hotel that he has ever been in. I have to admit it was high up on my list too. We were lucky to get a very good deal on the hotel, given that it was after the Holidays.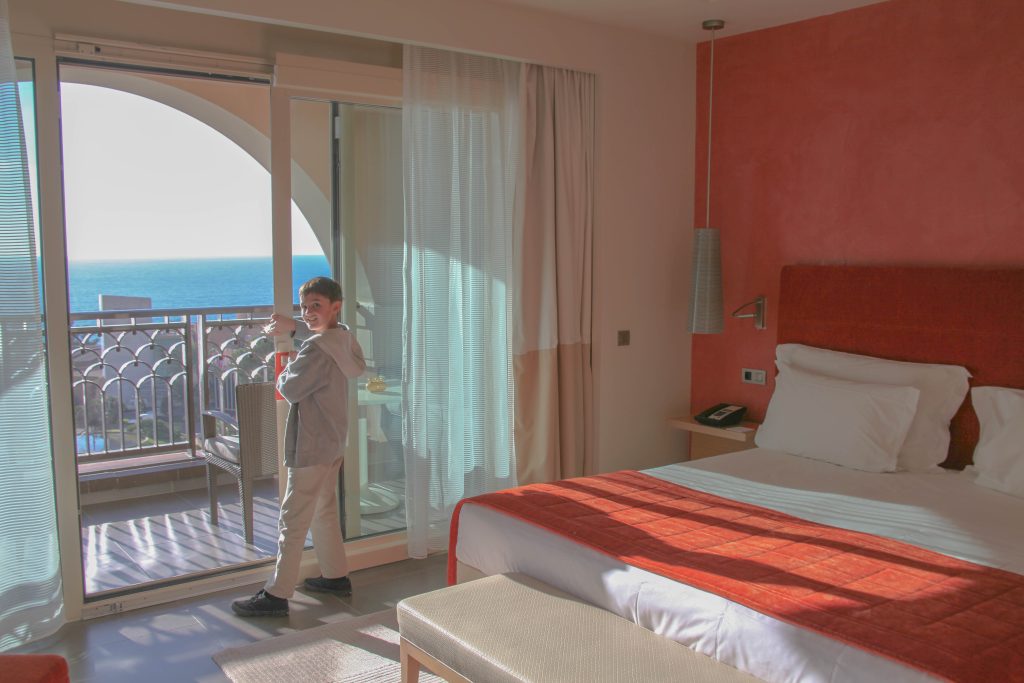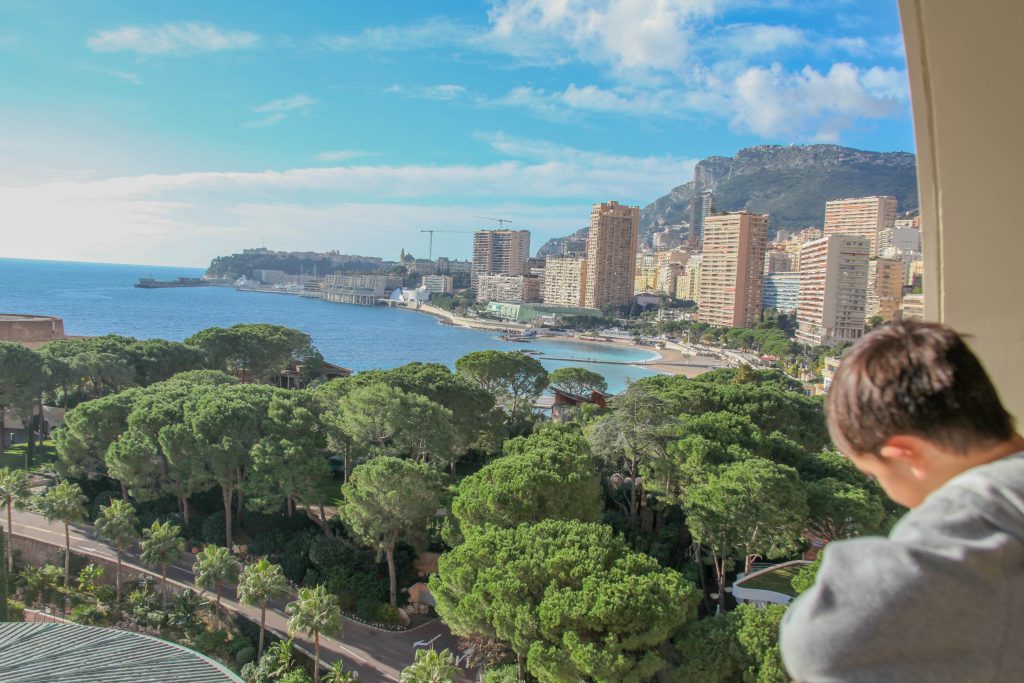 After a refreshing shower with one of those nice rain shower heads that we've already enjoyed several times on this trip so far, we started walking into town to find that McLaren dealer. It was pretty easy to find. It was next to the Bentley, Ferrari, and Rolls Royce dealers. Erik was in heaven.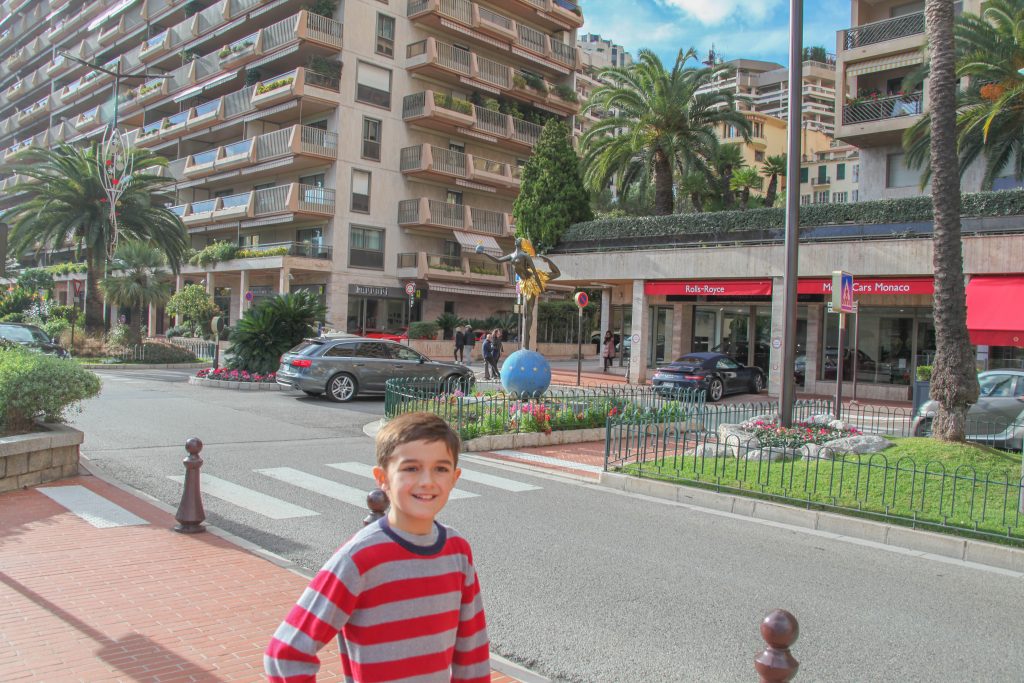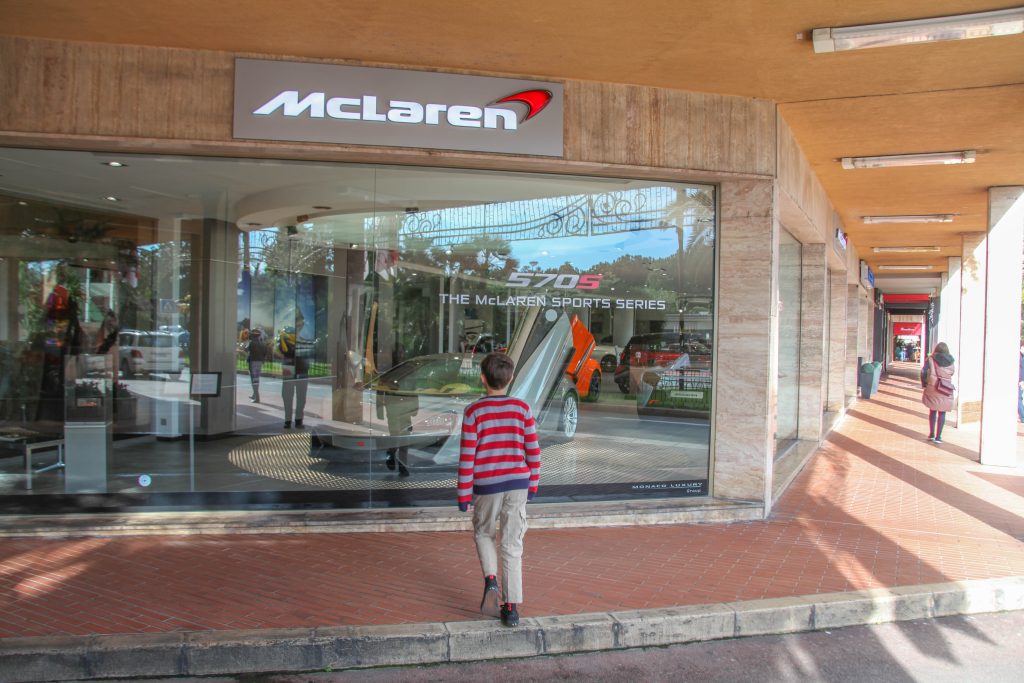 Even I was impressed, and I'm definitely not a car person, putting it mildly. As a teenager I bought a very used VW Rabbit (white) as my first car. I had a different car in college, but I don't even remember what kind of it was. Let's just say it was a junker. By the end of my junior year, it was missing a door handle on the driver's side so I had to enter through the passenger door. And it stalled when I took right hand turns. My fix was to put it in neutral, take the turn and then restart the car. In my senior year, I got a good deal to buy my parents' used Chrysler LeBaron.
As for the first new car that I ever bought … my purchasing criteria was that I wanted something that I could sleep in and had a decent stereo. I ended up with a Mercury Tracer station wagon – I didn't even see the car before buying it. I was living in Switzerland at the time, and my parents found it for me. At the dealer, the salesman demonstrated to my parents that he could lie down flat in the back. Sold. I bought that car and drove it into the ground. Even today, I drive a Honda CRV. Not exactly McLaren material.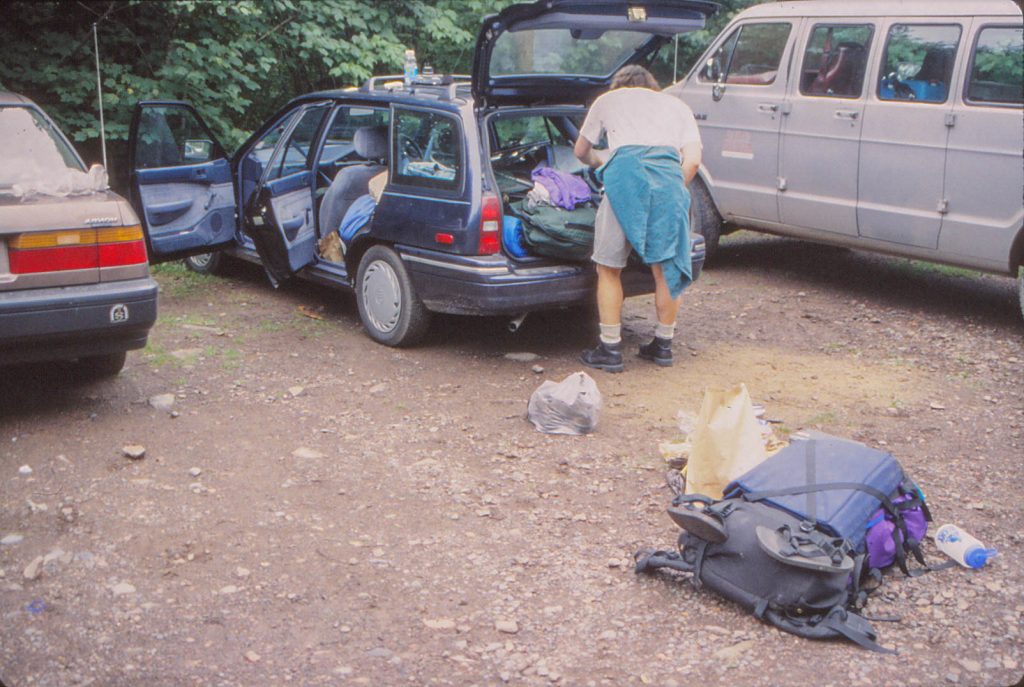 Erik, on the other hand, is a car fanatic and seems to be able to identify the make and model of cars within a fraction of a second, with his eyes closed. Ok, maybe he needs to see the car. Regardless, he was a kid in a candy store in Monte Carlo … a very expensive candy store. I can't even afford to replace a side mirror on those cars. But it was fun to see him run from one car to the next, in disbelief of what he was seeing. It's sort of like me with rare birds.
I suggested that we have lunch outside on that street so that he could be on the lookout for cars. We found the Song Qi Chinese Restaurant that ended up being way more "high-end" than I was used to for Chinese food. Erik ordered sweet and sour chicken … for 29 Euros, and I had a bento box type of thing that was top quality … a type of roll with shrimp, sea bass, salad, and rooibos tea. But the food was irrelevant to Erik. He couldn't take his eyes off the cars on the road.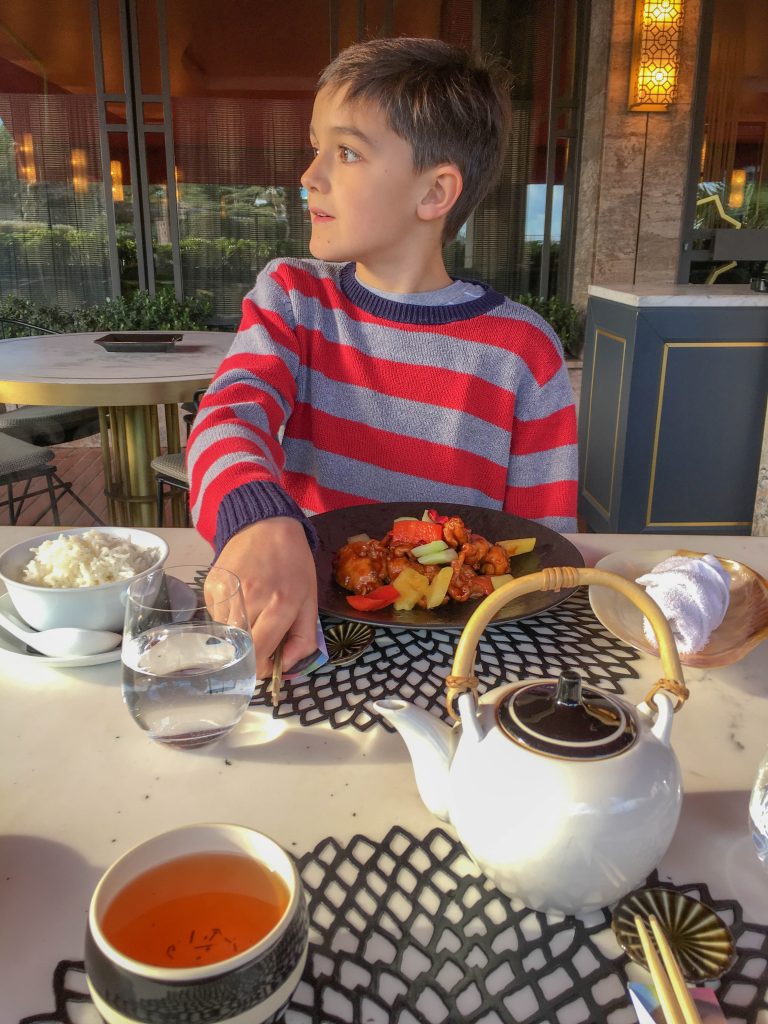 As for me, I had trouble taking my eyes off the menu cover. Why, you ask?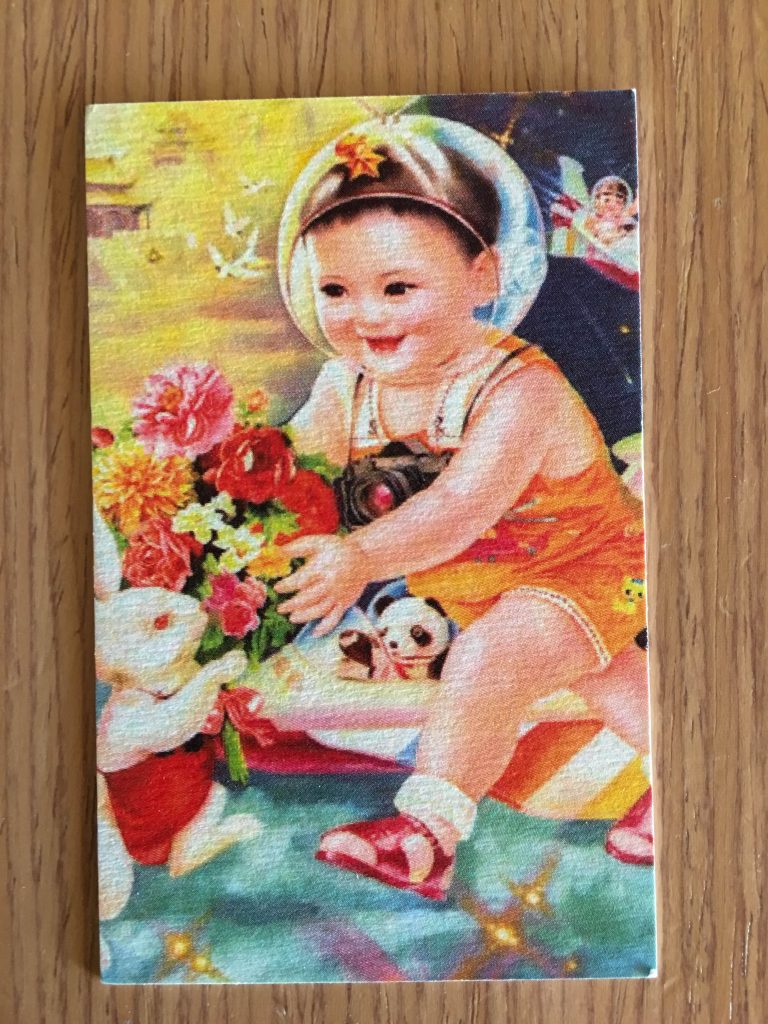 Then it happened. The moment Erik had been dreaming of before the trip … he spotted a Lamborghini driving along the road. It appeared to be an Aventador. Erik was in shock. About 20 minutes later, Erik spotted another bright orange Lamborghini Aventador. He mentioned to me that his legs were shaking and his heart was racing. He was so excited. He said that it was the best sweet and sour chicken meal he'd ever had, all while spotting Lamborghinis and other fancy cars on the road. It was a lot of fun to watch.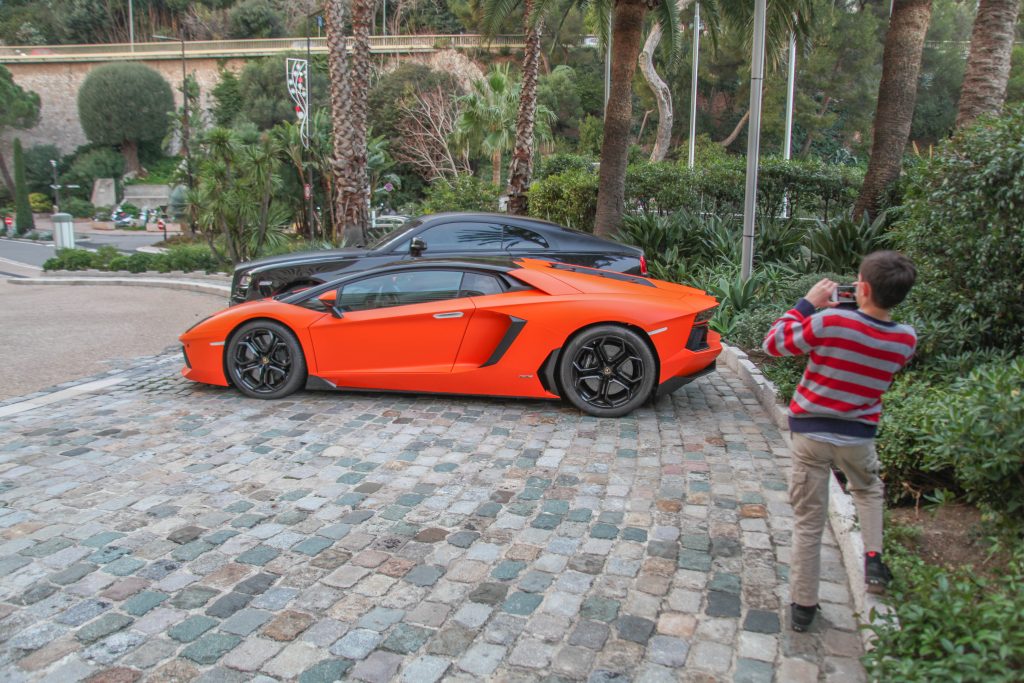 After lunch, we walked to the Japanese Garden across the street, but not for long. Walking around a garden was of interest to me but was far down Erik's list of activities given the car situation on the street. We exited the garden and walked along the street instead.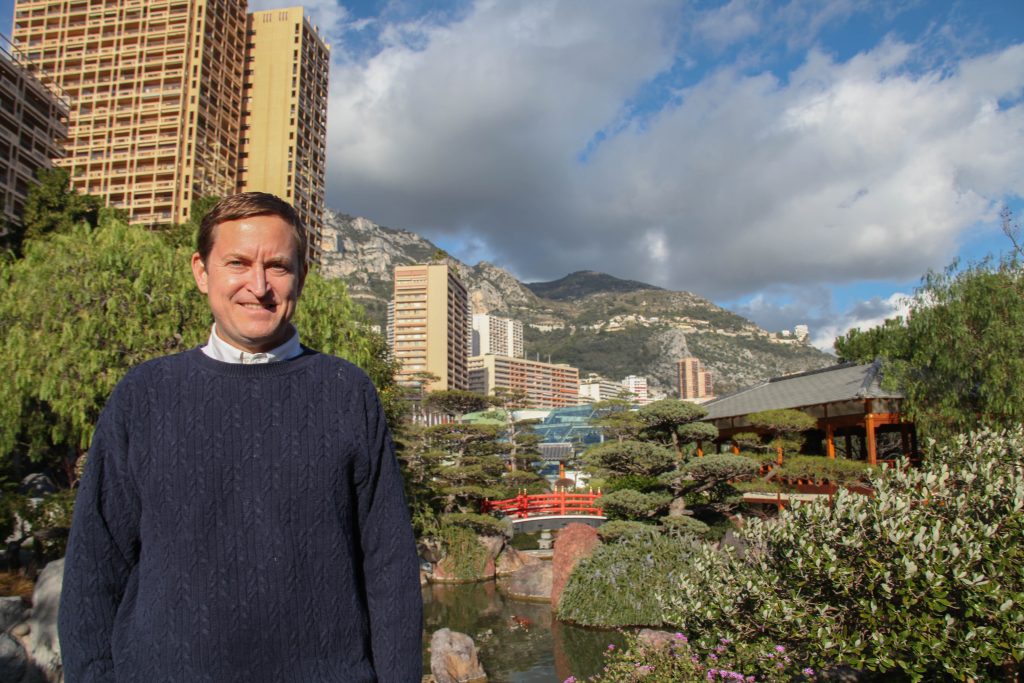 We went inside a souvenir shop that had car logos on the window. A minute later, Erik had found his dream iPhone case – a Lamborghini phone case that included a strip of carbon fiber. It was 49 Euros, but he was happy to consider that to be his main souvenir from the trip, so I bought it. After that purchase, he wanted to make a beeline to the room so that he could put his phone in the new case.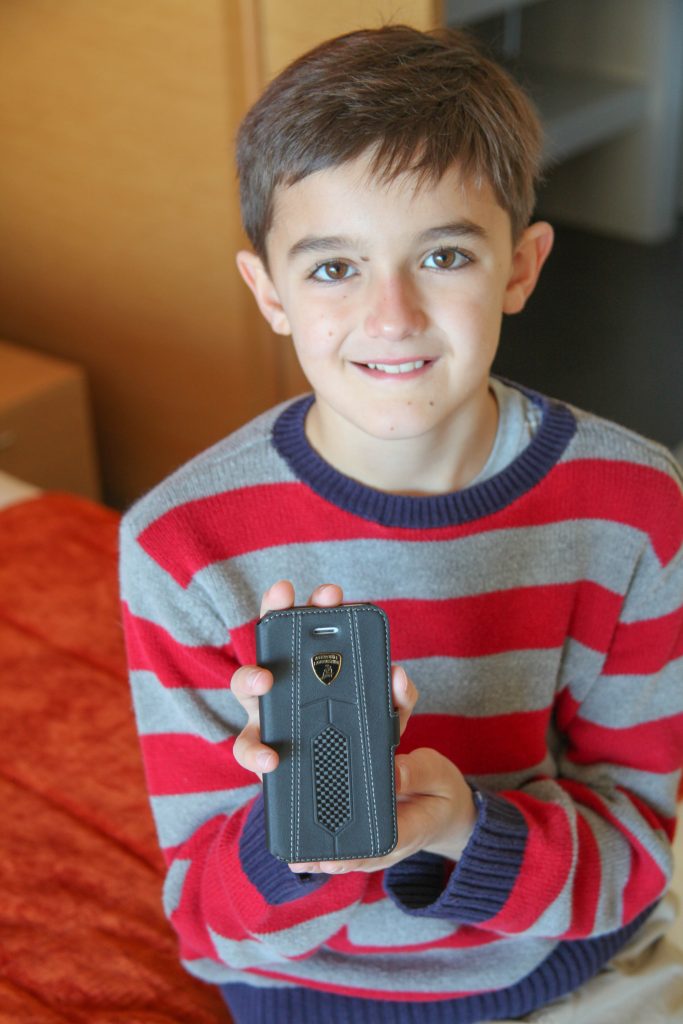 After getting his phone safely ensconced in his new case, we decided to go downstairs to swim in the awesome indoor/outdoor pool. It was a fun way to get some exercise and feel refreshed in preparation for an evening in Monte Carlo.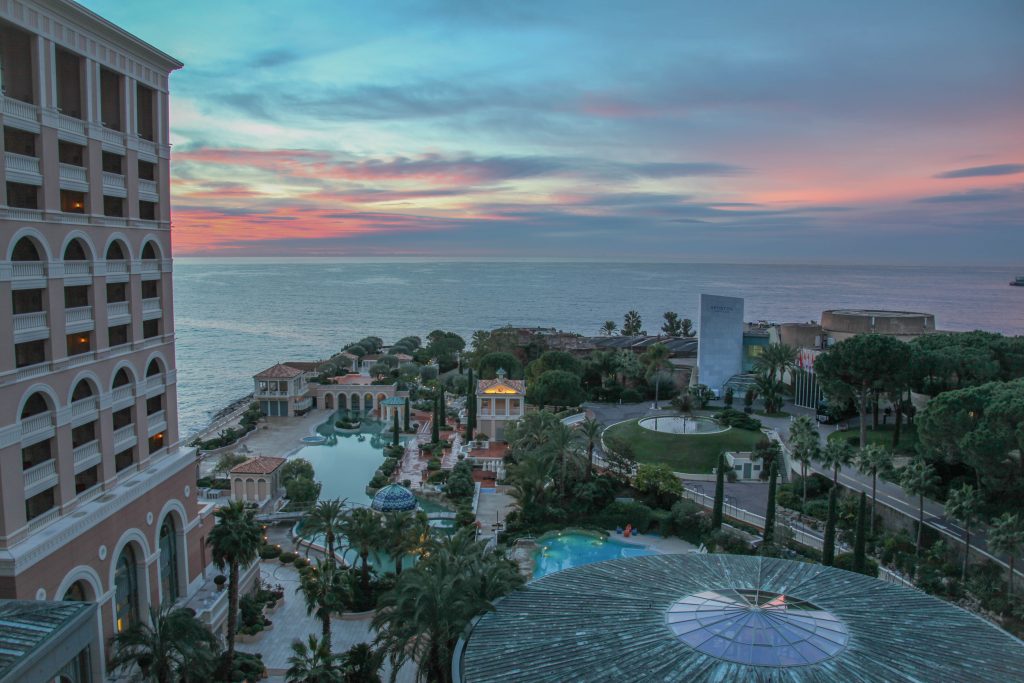 After getting cleaned up, we walked back into town to see the harbor and walked up to the Fairmont Hotel, Hotel de Paris, and the Monte Carlo Casino. There was an amazing Christmas display outside of the casino, along with more awesome cars parked outside, including a few Rolls-Royces and red Ferraris that had Erik's attention. There are some mighty wealthy people in this city.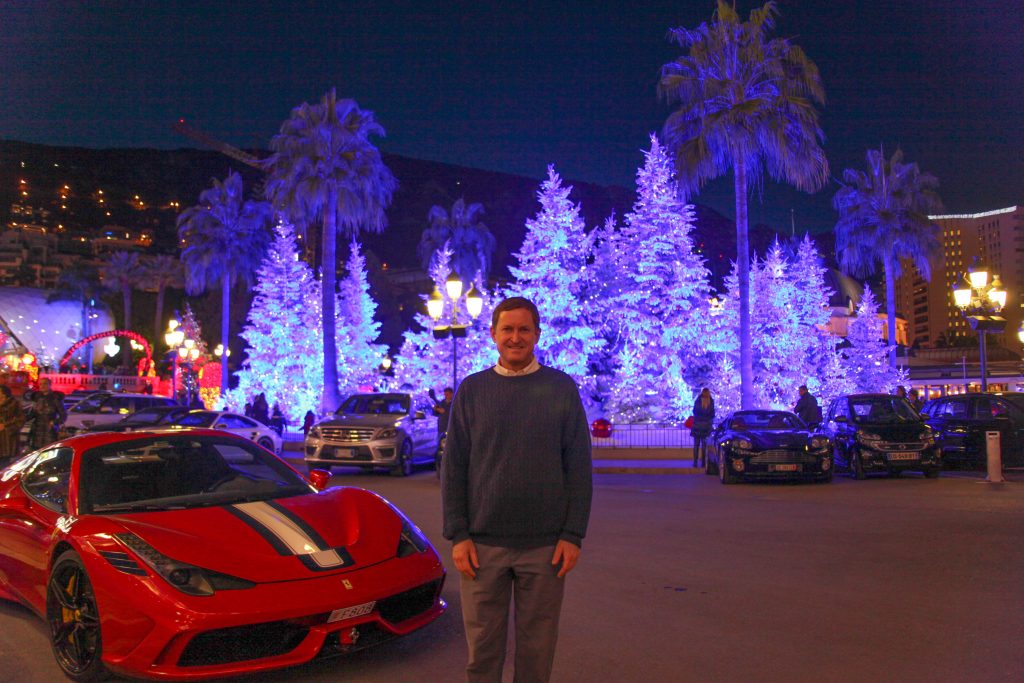 We decided that we weren't really that hungry after our lunch at the Chinese restaurant. Instead, we found a bakery and bought a loaf of bread, along with a profiterole for Erik (with chocolate rather than ice cream) and a vanilla éclair and a vanilla mille feuille for me. We found a bench and sat outside, splitting a loaf of bread as our main course and then enjoying our tasty desserts. It was certainly one of the cheapest dinners available in Monte Carlo.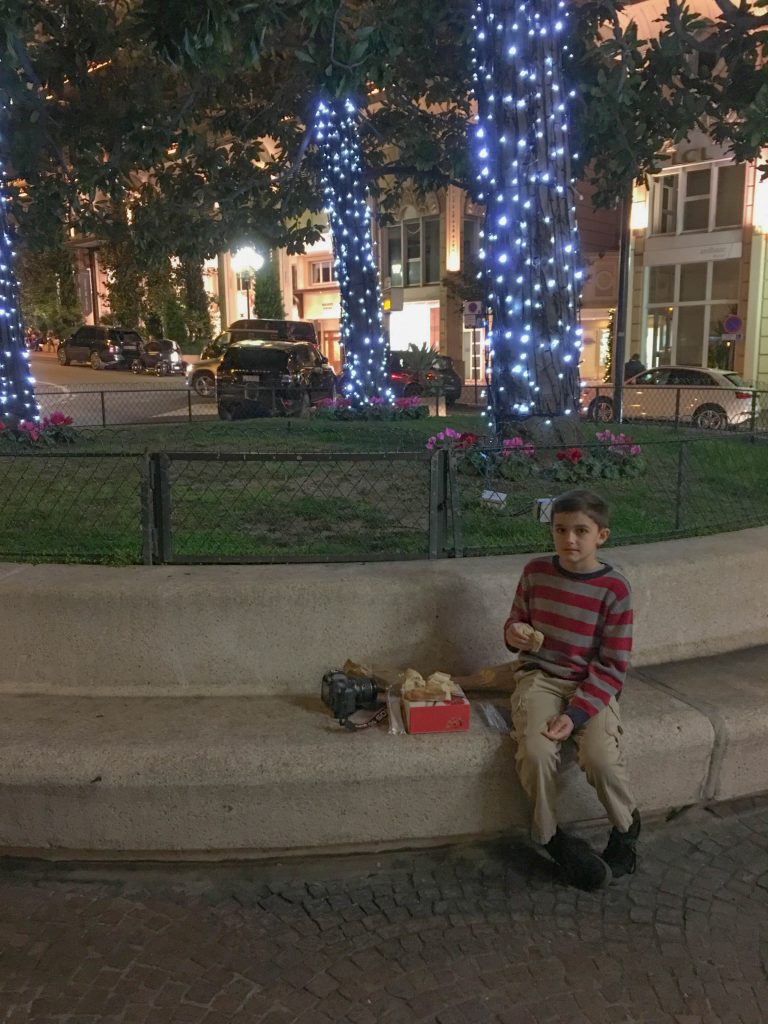 After that, we walked back to the room where I typed up this summary and downloaded the latest batch of photos from my camera, while Erik spent an hour giggling while looking at Pinterest pics that show silly text exchanges, and sharing the best ones with me.
The end of a great day in Monaco. The only bad part is that now Erik wants to move here.
Happy travels!
Mark (The New Mexico Travel Guy)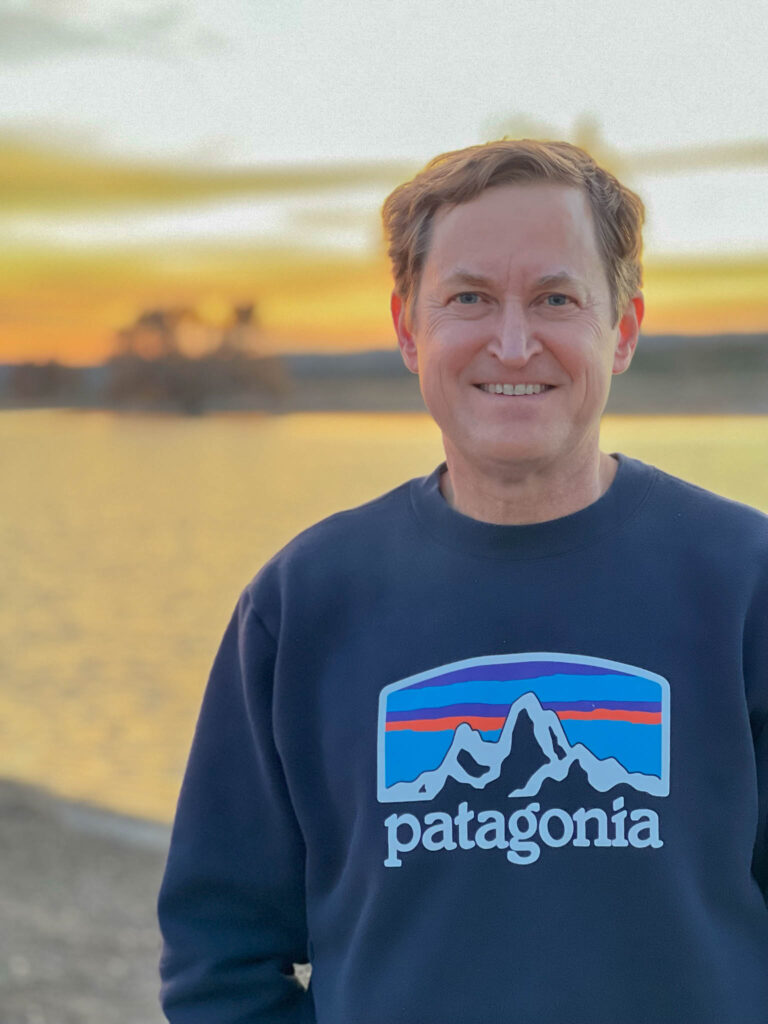 Mark Aspelin, The New Mexico Travel Guy (www.newmexicotravelguy.com), is a travel writer and author of two books who has enjoyed a wide variety of adventures in his travels to over 100 countries and all 50 U.S. States.  His current project involves visiting EVERY town in his home state of New Mexico (there's over 500 towns) and writing a story about each one.  When not traveling, Mark lives as a recluse in the mountains outside of Albuquerque, New Mexico where he's available to write well-researched, accurate, and entertaining articles on assignment for editors. He can be reached at [email protected]